Welcome to the Albion Foundation Community Sports Hall, open to public bookings for over 15 years.
We are free slots available during October half-term (30th October  - 3rd November), please email below for details and to book.
For more info, please email ross.glasgow@albionfoundation.co.uk
What do we have to offer
The Facilities
The sports hall, sized at approximately 32 x 20 m, has the capacity to hold a range of sporting activities. The facilities can be individually hired for casual or block bookings.
Our sports hall has the following marking:
Football/Futsal
Badminton (4 Courts)
Netball
Basketball (Pre-2012)
Volleyball
The sports hall has two changing rooms with showers and toilets and accessible facilities.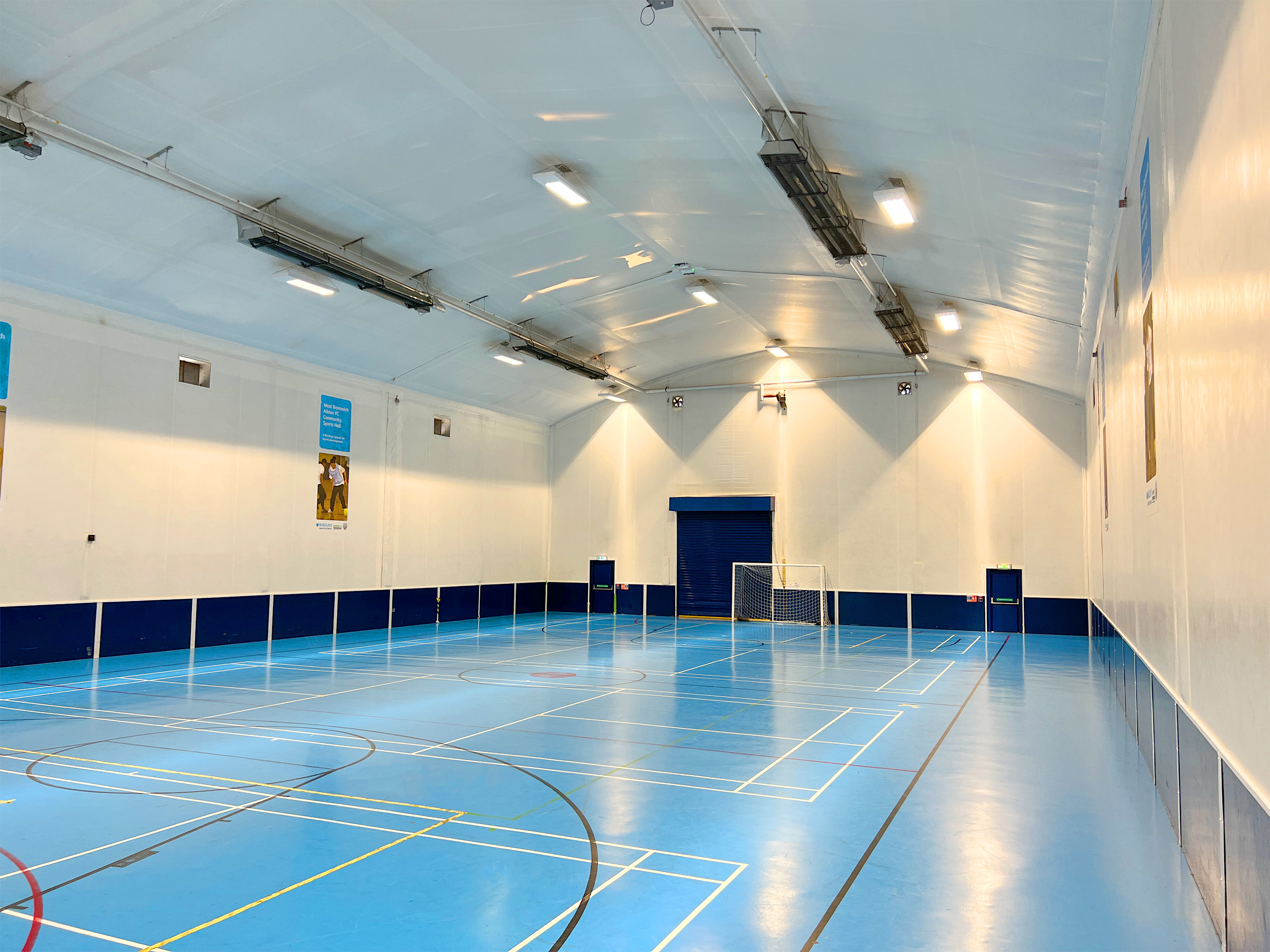 Opening Hours
We open for public bookings between the hours of 7pm - 10pm, Sunday to Friday (closed to public on Saturdays). We are also closed to the public, on WBA 1st team match days and UK public holidays.
Opening Hours

| Day | Times |
| --- | --- |
| Sunday | 9:00 am - 9:00 pm |
| Monday | 7:00 pm - 10:00 pm |
| Tuesday | 8:00 pm - 10:00 pm |
| Wednesday | 8:00 pm - 10:00 pm |
| Thursday | 8:00 pm - 10:00 pm |
| Friday | 7:00 pm - 10:00 pm |
| Saturday | Closed |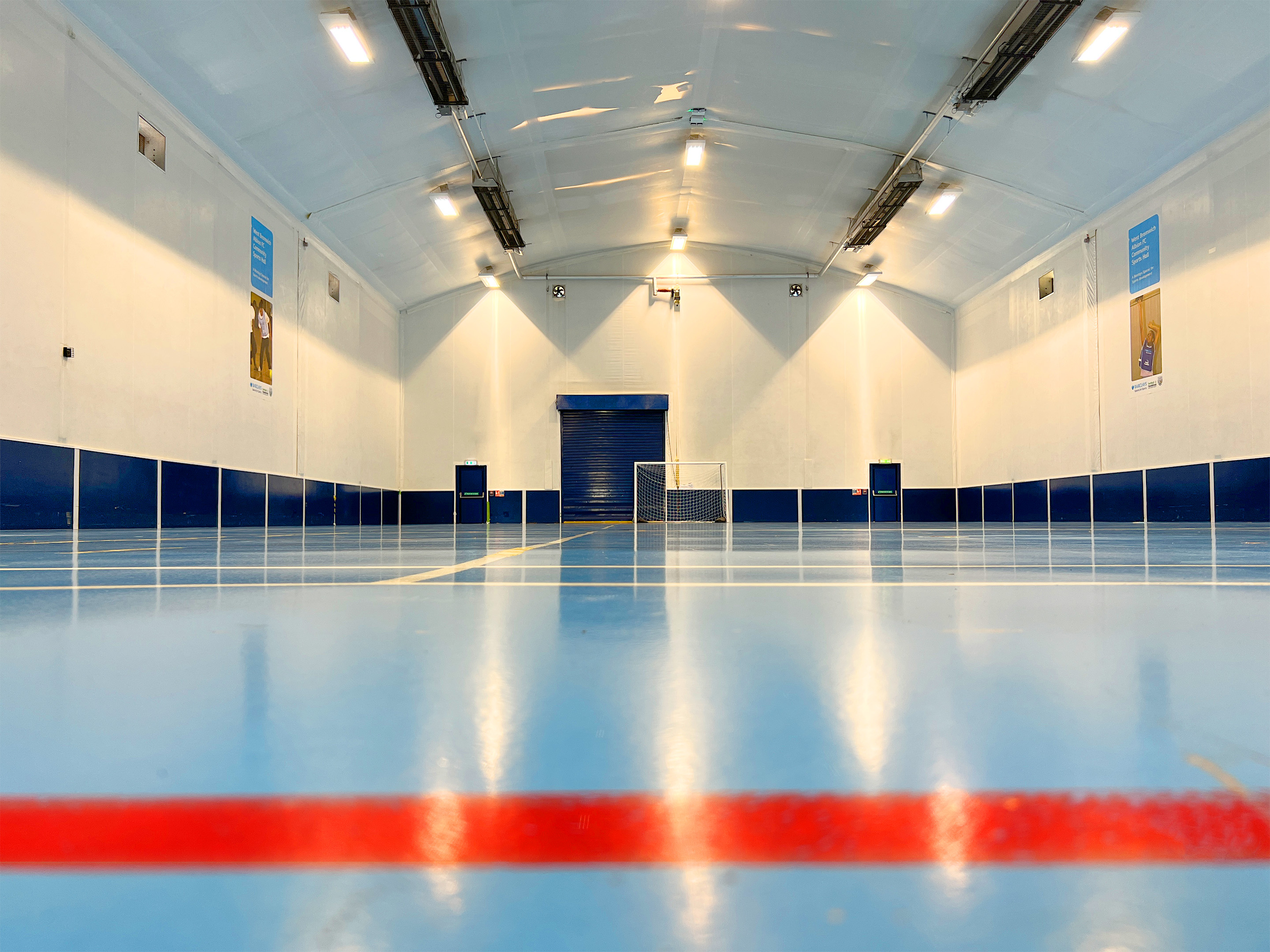 Available Booking Slot
For general enquire and bookings, please contact ross.glasgow@albionfoundation.co.uk
Available Time Slots (as of October 2023)

Day
Time Slots
Sunday
9:00am – 10:00am
 
 
Monday
 
 
 
Tuesday
 
 
 
Thursday
 
 
 
Friday