An insight into the stories of some of Albion's latest Academy talents. This week, Finley Thorndike reveals his development in the Baggies' youth ranks...
Q: How did your early development in football get you to this stage?
FT: Ever since I was a baby my dad would be giving me footballs to kick. Even when I was 2-years-old, he'd say I kicked the ball really hard so I think from that he knew I'd want to play football one day! He used to be a manager for a team and never used to take it too seriously, but then he quit his job in management to take me to a team. That was Wychall Wanderers and in my first season there I got scouted by Steve Hopcroft. So I've been at the club since Under-8s.
Q: Is that footballing background still in your family and was it just one team in the Midlands monitoring you at the time…?
FT: Yes and my dad's still around football now. I could've gone to Birmingham City but after training with both, I knew West Brom was the best place I could be. It just felt more organised and I was learning all the time and getting lots of information from the coaches.
Q: We know you love getting on the ball and attacking, but which position do you excel in best?
FT: I don't mind where as long as I'm playing, but if I could choose then it would be centrally as an attacking-midfielder. I don't mind playing in centre-midfield either because I used to play there when I was younger, but I just like getting on the ball and I think I'd get on it most if I was in the centre. I try and get on the ball as much as I can and use my brain a lot in order to outwit defenders, get by them to create chances and score goals.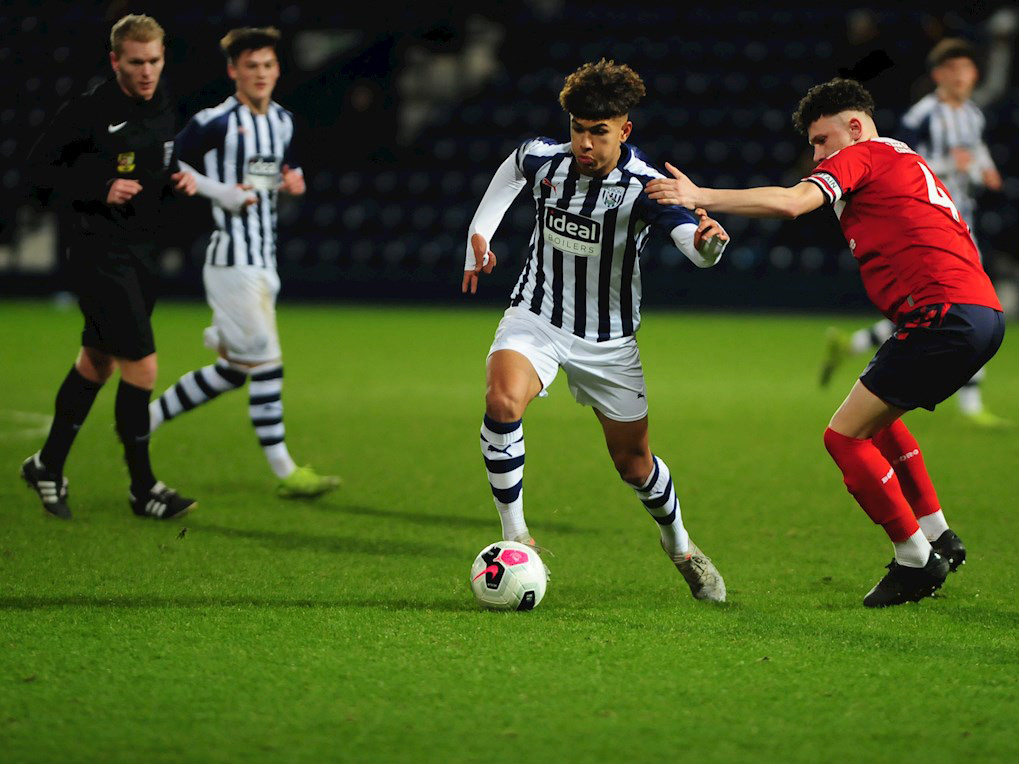 Q: Having been here since Under-8s, that's more than a decade you've spent with the Baggies. Are there any moments that you cherish from your time in the Academy?
FT: The main one was when I with the Under-16s and we went to Thailand on tour - it was a amazing and the tournaments that we were in were really good too. Then I remember there was a tournament in Portugal when we played in front of 5,000 people which was when I was with the Under-14s, and Rayhaan Tulloch just kept dribbling through everyone! I was one of the younger ones then and I did start all the games while I was there, and I managed to score a few as well.
Q: That first professional deal must be another great memory as it's another step closer to the first team…
FT: Of course, and obviously it's something you dream of - signing your first pro deal. So I was just glad when they told me on Zoom. I was hearing different things and was pretty confident about what was going to happen, but in the end it was Richard Stevens and Peter Gilbert who told me on Zoom while we were in lockdown the first time. I'd like to break into the first team as soon as I can but in the mean-time, I want to train and play as much as I can so they can see my value.
Q: There seems a clear pathway between Academy and first team. Do you boys in the youth ranks see it that way too?
FT: It definitely does and because I've been here for a fair few years, I've seen loads of Academy players getting pushed through into the first team. So it gives me confidence that I will too at some point. When you see a select few being pushed on, it makes you more determined. If there was no one being pushed on you'd end up asking yourself, 'what have I got to do?' - but because there's a lot of lads moving on, it gives me more confidence about the future.
After training on Thursday's, I'd end up training with Jonathan Leko and watching him from a young age progress into the first team was encouraging for me. Rekeem too! When you play with older players it does make a big difference to your game. When I play, I try and be clever and sometimes a first-team player would clock onto what I was trying to do more often. So I think I will be more successful playing with the more experienced players.
Q: You mention about experienced players then. What's it been like getting involved with first-team affairs at stages this season? 
FT: I've trained with them a few times this season and hopefully I'll be training with them a bit more often. The guys in the senior team are really friendly and make you feel welcome, but when the session with them starts you have to be focused and alert. If you aren't up to their level, you quickly get exposed and they don't do it on purpose but it's just what happens so you have to be up for the challenge. They're doing it with the best intentions for sure and I think you have to train with the intensity required to get wins. So if I'm sloppy in training, then it'll transfer into matches but it's been good to work at that kind of intensity.   
The gaffer has taken a session which I've been in and Sammy Lee spoke to us afterwards which was really good.
Q: Although this last year's caused a lot of disruption, it doesn't seem to have damaged your footballing education much at all…
FT: Nothing's really changed in terms of the coaching we've been getting and the standards of training sessions. So it's been the same in the main, but the only thing that's changed would be the pitches we use. I'd say it's harder to train on the 4G than it is on the grass but the sessions are exactly the same.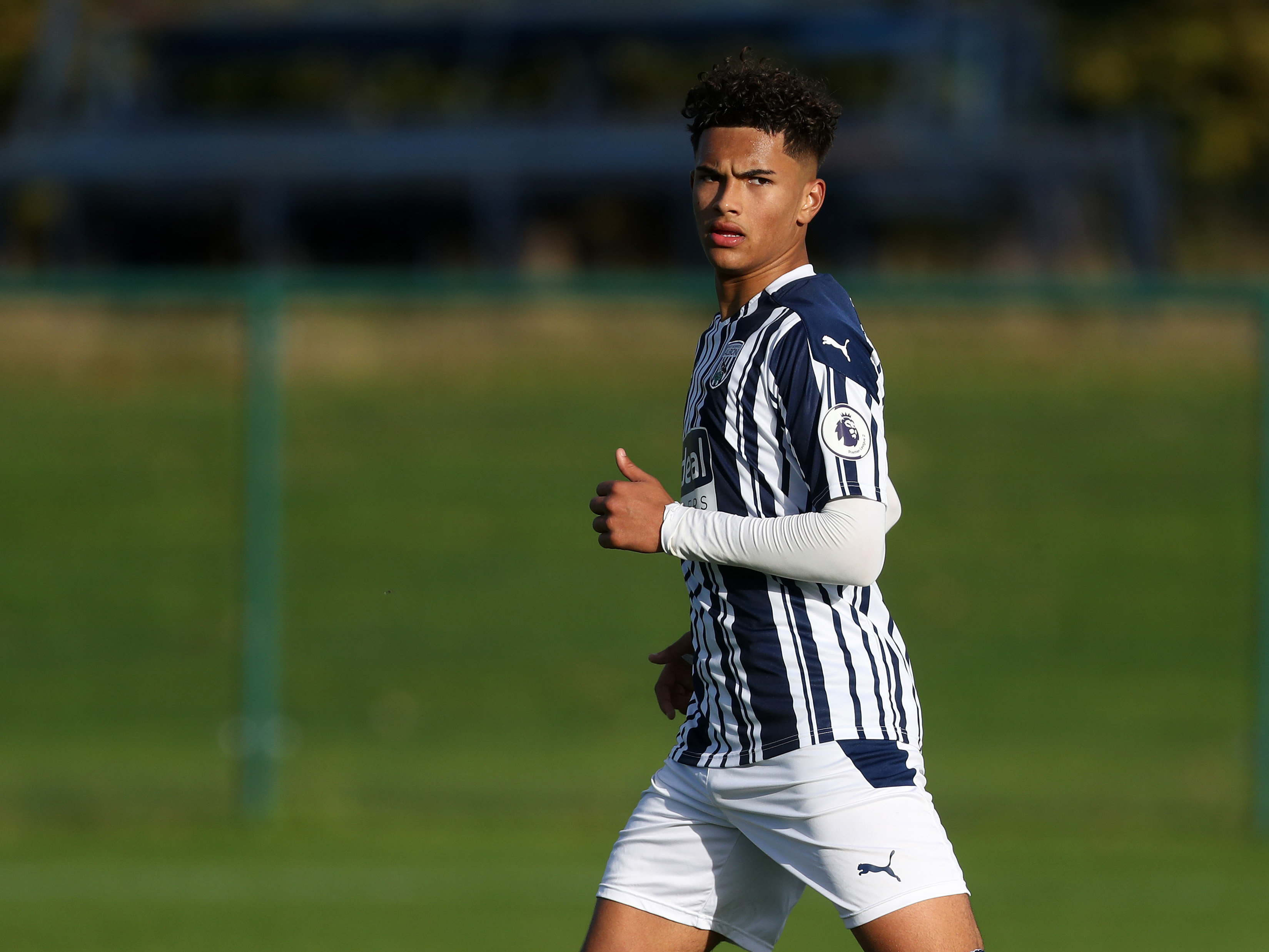 Q: Lots of Academy players have taken up loan spells away recently. Is that still a potential avenue for you too?
FT: Of course and obviously I'm going to do my best to be around the first team, but if a good loan offer came the club's way for me then it'd definitely be something I'd be willing to take a look at.
Q: Lastly, your gaffer in the PL2 side used to play in an attacking role. How much has Deon helped bring on your game?
FT: He's always on at me about things - not because he has anything against me, but because he wants me to improve and he tells me that because he's always trying to get me to improve on certain things. Like he'll often tell me that I need to shoot earlier because if I go past a few people in training and score, he'd have said 'if that was in a game, that may not have been on for you to do', so it's better sometimes to take the first shot that comes to you. And because he used to be an attacker and my position involves doing that too, he understands me and I understand him.