Here's the latest in our continuing series of candid interviews with Baggies promotion-chasers as featured in our official matchday programme, 'Albion News'. Here we sat down with Charlie Austin for an hour before Christmas to talk about holidays, family, dogs, football and the Northern Lights…
What do you think…?
…you'll be getting Mrs A for Christmas?
I don't know; I honestly don't know. I asked for a golf watch last year so that was easy for her. But I've learned over the years if I'm buying presents off my own ideas, always keep the receipt. Best of all, get the big list off my wife and just buy every item. That way you're bound to get something right. It's not so much the presents but the biggest problem for me is that Bianca loves a card. Not just any card. It's got to be really …you know, sincere and meaningful. The words have got to be just right. That's a nightmare for blokes isn't it? We're not great at putting our feelings down on paper. So that's the hardest thing. Never mind the presents … it's getting the card right. I've bought massive ones in the past hoping that would work but she's not impressed. I've got to get the words right. But basically, she tells me which handbag and which pair of shoes. I mean, how many pairs of shoes do you need? What is it with them and women? But it's like in the summer. Now I can do my summer shop in an hour, tops. Half an hour on Asos, in and out of Zara in five minutes and that's me done for the summer. I'm not spending a day trying on new outfits…
But we did see that picture Bianca uploaded of you on social media loaded up with prezzies. What was that all about?
Bianca has wanted to do something like that for years. It was all to do with the refuge centres for victims of domestic violence. She was really keen to support that. And this year, something really registered with me. It all happened when I went to Waitrose and Bianca asked for a shopping list for the refuge shelter for abused women … just domestic stuff to help really like Fairy Liquid or loo rolls. All for the shelter 'cos they are always going to need that stuff. But of course, what we forget is that there are kids who are in these shelters as well and they aren't going to get Christmas presents unless we get them something. And I was walking around and they have this thing for a charity "KidsOut" which is called a Giving Tree. Now I can really recommend it to everyone who can help. It's a Christmas tree and you take off a little card and there's a gift idea for a child of a particular age, boy, girl …. you go and get the present that's on the card for them. That's basically the idea. It's nothing big. It's all aimed at between £11 and £20 I think. So I took all the cards off the tree and went and got everything. I took them to the woman who was minding the tree for the charity and she started crying. "We'd only got three cards taken – I didn't think it was going to work," she says. I mean, there's Christmas right there. She's in tears and I'm feeling good to have helped. Where I'm from, small town, close communities, we all kind of help each other. That's how you're raised. People get behind things like that. That's all it was really.
What was growing up like for you?
Brilliant. Great memories really. Just played football all the time. Didn't get the grades at school. I'm not very bright in an academic way but I like to think I've got common sense; you know, street smart. And I played all the time. I call it my 10,000 hours.
And you were just always good?
I must have been I suppose. I always felt that way. I started playing properly when I was seven or eight. Hungerford Under 9s, went to these soccer schools and got picked up by Reading and stayed with them until I was 14. I played at the back once but didn't like running back to defend after corners. So it wasn't for me. But you become aware that you are better than a lot of the kids.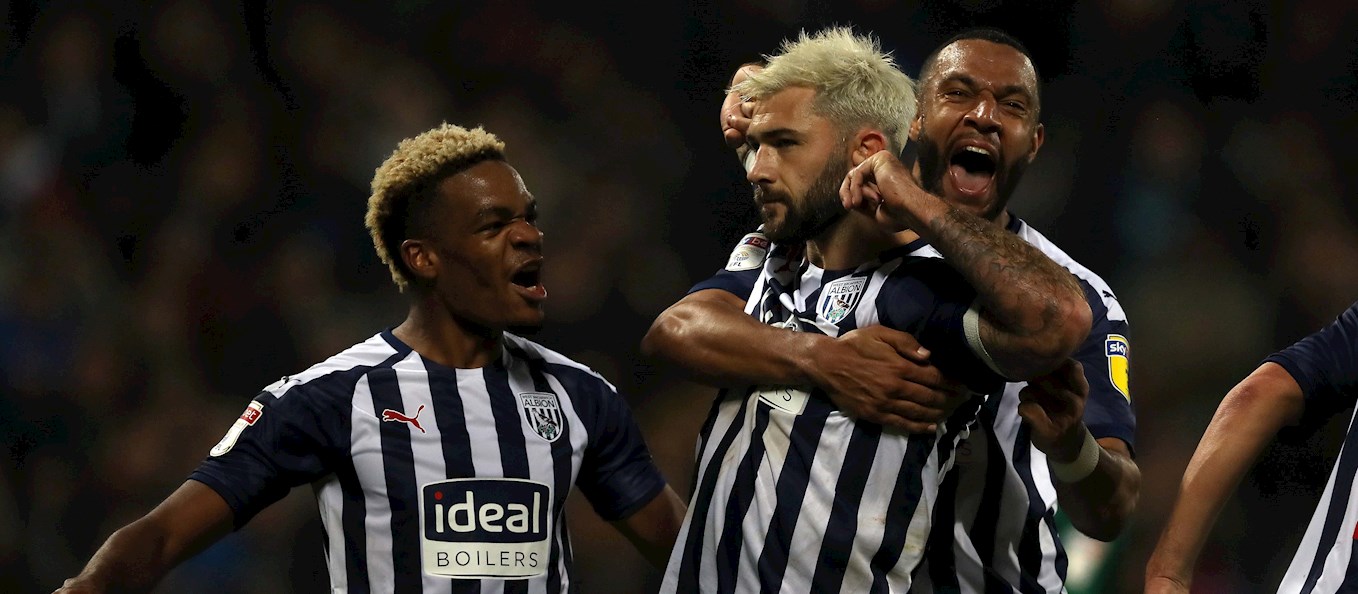 What about this 'controlled arrogance.'?  Is it just bluster?
I suppose it's a bit of a front, really. A reputation follows you around a little bit doesn't it? I went to Swindon, a spotty little youth, into League One from non-League and suddenly you're in with the pros – and it's deadly serious for these guys. I'm there  with my Copa Mundials on and the rest of the lads asking: 'Who on earth is this?'
First shooting practice, I get this one from four or five yards out and the keeper comes out to me expecting me probably to just clip it past him. Because that would be the done thing, you know? But I don't know any of those rules do I? And I actually hammered it, absolutely smashed it, past him. I got the full keeper stare! But I didn't really care. I was going to make my mark.
And goals breed confidence in a player. That comes with the territory. You find your place in a team and it kind of grows from there really. You find where you're at in a group and that's always been me. Confident at scoring goals. You can't have this big bravado and nothing else; you've got to be able to back it up if you're going to speak in the changing room. All through my career, at Burnley, at QPR, with the older players there. I learned from them.
I went to Southampton and that's when I first came across a lot of different mentalities, through the fact that there were lads from different cultures and countries in the squad.
At the start, under Ronald Koeman, there was no problem because of his presence. He brings a big aura with him because of who he is and where he's been. The first thing you learn from him is never, but never, be late for team meals. It was well documented that he kept Sadio (Mane) out of a big game once and everybody was wondering why and it was simply because Sadio had been late for a meeting. That was him. But different managers come in and they didn't have that power of personality. (Jose) Fonte ran the club at that time – that's not in a negative way but a positive way – and I learned a lot from him. But by the time he left and the managers were changing we were **** and the only person who really got it was Mark Hughes.
He took me to one side one day and said: 'What's the matter with this lot?' And I told him: 'They've got no bollocks.' 'Scuse my French. And he wound me up to go into a team meeting and basically dig them all out. I had to pull Ryan (Bertrand), who was a mate of mine, to one side and say 'Look, I'm going to go in there and give them all a right volley and I'm afraid I'm going to make you first or else they'll think I'm just looking after my mates.' Ryan went along with it. We got the results after that – not great results but enough to keep us up. The performances went up. But we got to the semi-final and of the FA Cup and lost to Chelsea but that Cup run did us a power of good too.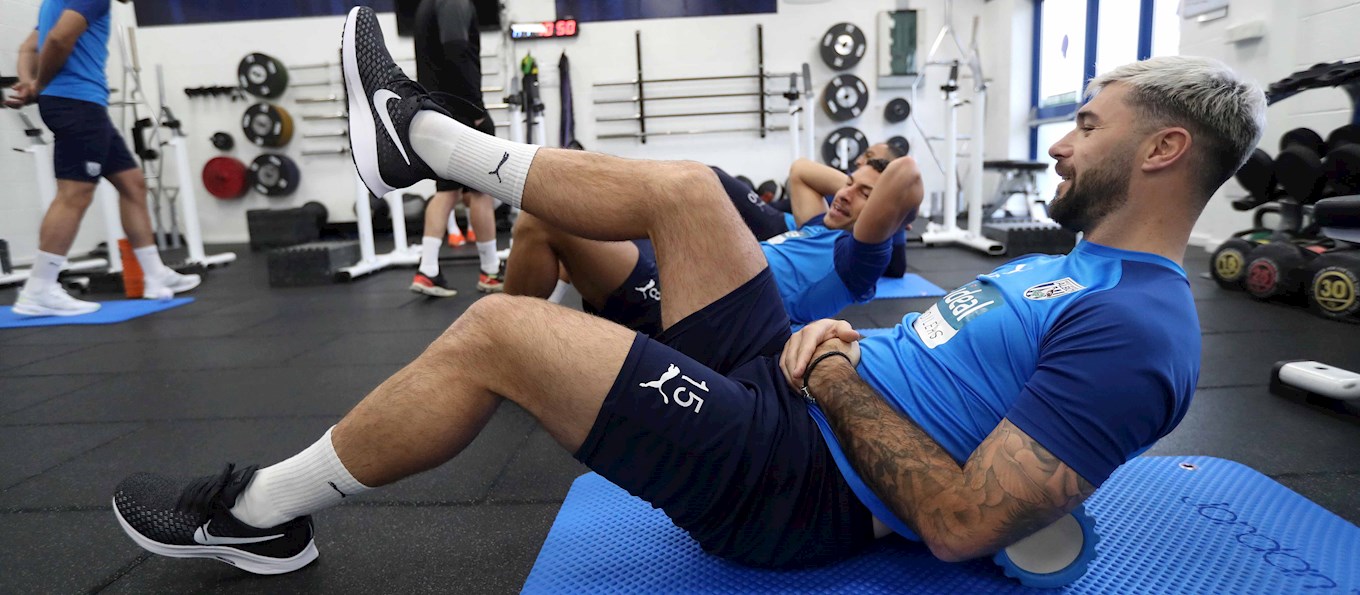 What's our dressing room like?
Here everybody has got their own characters but I'm telling you it's one of the closest dressing rooms I've ever been in. We're tight. If you are a character doesn't fit you are not going to be comfortable in there. There's no room for anyone who isn't going to buy in to what the group is all about. I think that's why we've had a good run. I mean, we're a good team, a very good team. If you don't speak to no-one or if you're on the Judi (we think this must be bench as in Judi Dench)…you can't moan. Of course it helps if you're best mates but it's not essential. I came here to work and what happens at work is what matters. Don't forget, a lot of the lads know it could be their last crack at the Premier League. For the other lads, a bit younger, they are desperate to get there. So there's a kind of hunger to get there from different age groups. Yeah, the Championship is great and I appreciate the fans love the games and the goals. But I tell the lads and I stress it, there is nothing – absolutely nothing – like the Premier League. The aura that is around those games. It's difficult to explain it but it's just a different beast altogether. For a player, it's the only place to be.
Can you believe where the game is?
It grabs everyone now. I really believe that there isn't anyone who at some point in their lives, either directly or through someone they know, doesn't get touched by football one way or another. At some stage in your life, it captures you. It's crazy the rewards that it brings through reaching a level in this game although people will never truly grasp the sacrifices players make to get to those levels. Reaching any level of the professional game is just the start; there's a million more steps you have to take to stay at that level and succeed. Everybody thinks its half a day at the training ground and then a round of golf. But the family sacrifices alone…I mean, the time you spend away from all the family moments everyone else would take for granted. I don't want any violins…ultimately we're entertainers; I firmly believe that. People want football on their screens or at their club on tap. It's a given that football will be on TV over Christmas, for example. They're not having a winter break over Christmas are they? End of January. They can't afford not to have football on the screens over Christmas.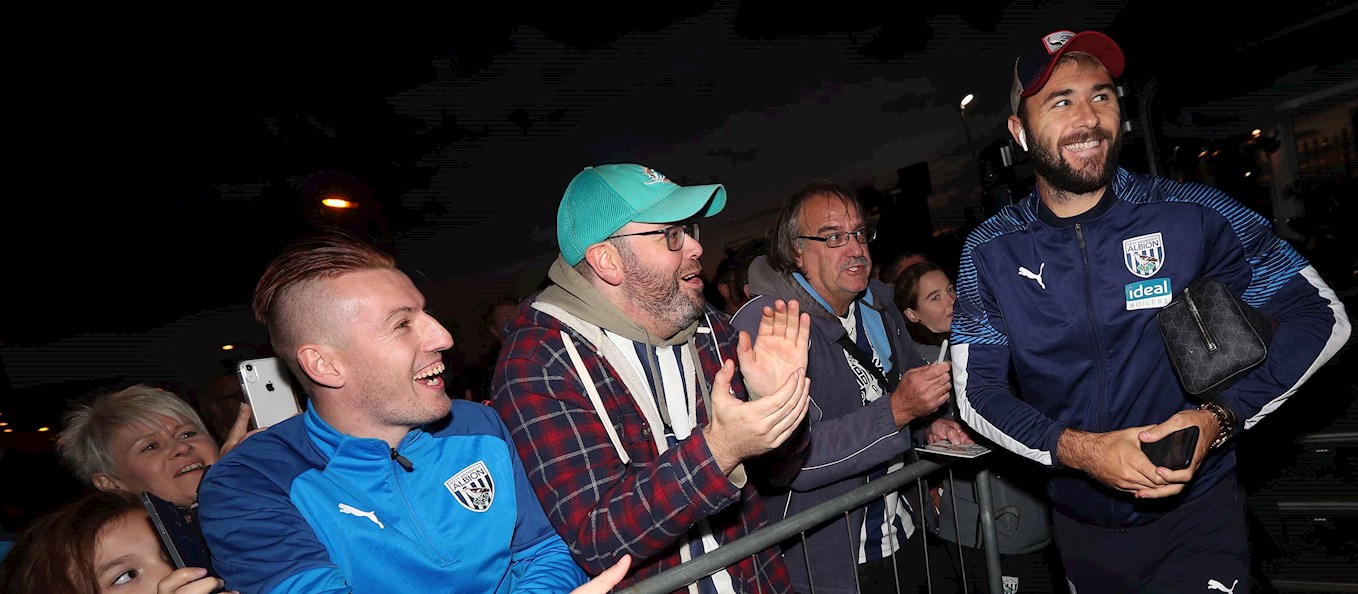 So, with all that time away, how do you handle parenthood?
I've got four bosses. Bianca and then Mallayla, who's 13  – Bianca chose that name - Arabella (7) – I chose that one - and back to Bianca for Hunter (3). Actually make that five bosses. I forgot the dog.
The dog?
Yeah love 'em. We had a French bulldog, five puppies, sold four of them. Now we're got an
Italian Cane Corso for security although they are also brilliant family dogs. These boys are trained to guard property and even hunt…he comes trained and ready so I don't have to worry so much about security. It's my fear. You're away a lot and it's obvious when you're gone because you've only got to look at the fixture list. The dog is a bit of peace of mind. Strange 'cos I was quite scared of dogs as a youngster. I had to train myself not to be scared when they came up to me because they sense that fear don't they?
Back to the kids…
It's hard of course because, like all kids, they want this and they want that and it's so easy to just give in and give it to them. But it's wrong. You can't just have everything without working for it. I'm probably hardest on my eldest at the moment because I'm trying to get that message across to her that she's got to work hard at school … I don't think she knows what she wants to do yet which is fine but she's got to know that it doesn't come easy. Of course, my middle one wraps me around her little finger.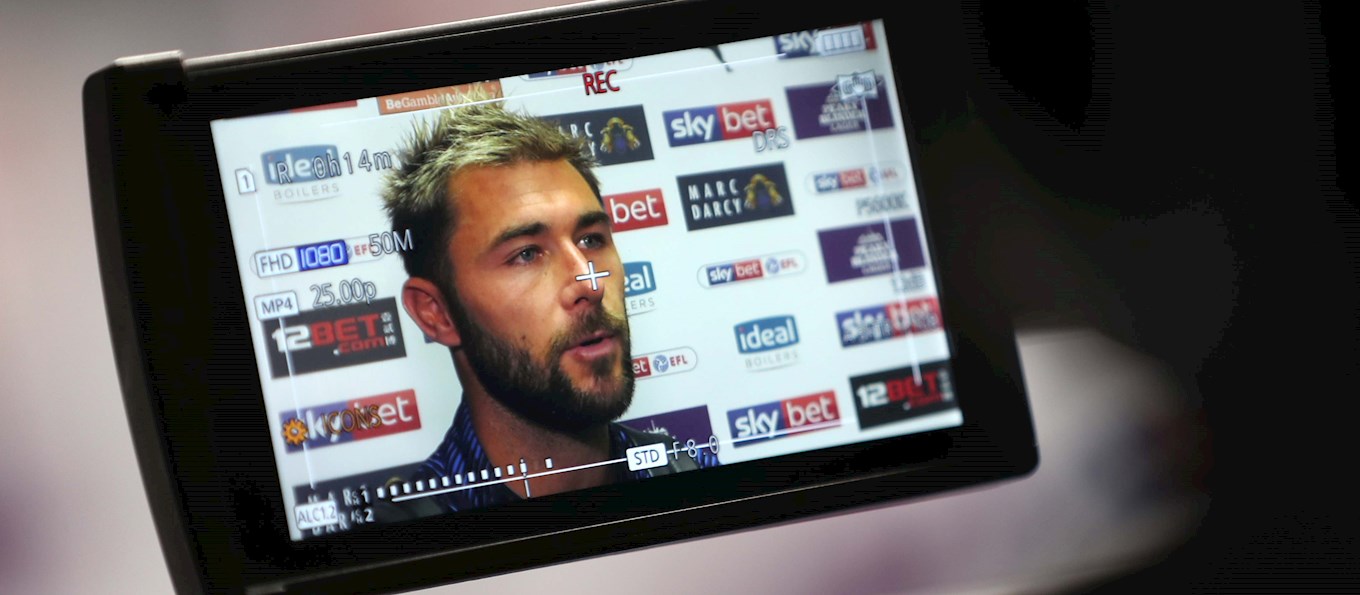 You're into a hard slog of fixtures now. What will you do when you get the chance for a break?
For me, it's get some sunshine. Every time. Dubai. Sun. Done. Last internation al break, I wanted to do that. But Bianca was all about going to Iceland. 'Alright let's go to Iceland – but if it's ****, it's on your head.'
It didn't start well. I'm not the best of fliers and when you get a bit of turbulence…that's not for me. Going into Reykjavik and the plane's got a wobble on. I mean really wobbling. When we get down the staff tell us we were lucky to actually land because normally with winds that high they cancel flights. So not a good start. And then every footballer's worst nightmare is to get to a hotel and see…another footballer. And I'm not there more than five minutes when who should walk in to the bar but Lewis Cook.  But listen, after that…absolutely brilliant. Did all the tourist stuff, going up the mountain on a 'snowmobile' which was great fun but best not tell the club -  if you fall off you could break anything. The only downside was we spent the three nights there trying to see the Northern Lights, which is the big one, and we couldn't because of cloud. But it was brilliant; she gets a double thumbs up for that one.
Wonder what position the team will be in when you next get a break in March…?
The only team that will stop us is ourselves, if you see what I mean. I believe that. Listen, we're going to have a bad run because every team has a bad run and it's too early to make any predictions. But we're the only team that can truly stop us. Anyone who comes in in January needs to be a good player AND a good character. We've got a bloody good squad and we can't bring in players who are just going to expect to walk into the side. They are going to have to prove themselves worthy of that place. Sometimes it's the big stuff like quality and character and sometimes it's the little things. How many times did we win the ball off Swansea's throw-ins in their half? We've done so much work on that and when you see it pay off…small things matter. They all add up.