Romaine Sawyers has recently been in the Albion News spotlight as the subject of our star interview series.
It was another facsinating insight into one of our key players - and Albion loyalists - this season.
Among the topics that cropped up, Romaine chatted about the influence of Dimitar Berbatov, his mum, football in the Caribbean birthplace of his grandparent... and whether he has ever lost his cool on or off the pitch.
Sit back and enjoy.
Romaine, what do you think of all this Cup excitement?
I think it's a good healthy distraction. Everyone wants to go as far as we can and the boys that have been playing, you can see what it means to them. Me personally I've watched both games online but the West Ham game in particular made it a happier place especially because of the run we had been on, so that's why it's a healthy distraction. It's a win-win; if we lose we have a Championship promotion race to concentrate on, if not we know we're going to have a break from that at some point during the season. We're still in a good position, we've got a good group of players and coaching staff and I think it's all coincided together. 
We may all be getting excited but has Romaine Sawyers ever panicked about anything?
What do you mean by panic?
Well, you know, getting homework done on time at school or…?
No. Wait. I tell a lie - my first day here I was in a bit of a rush. There was traffic on the M6 and I wouldn't say I was panicking, but you can't be late on your first day can you? But I wasn't thankfully. 
So have you ever lost your 'cool'?
Football Manager. I broke a laptop screen playing it once. I was young though, I've learned now. I was managing Sheffield United. Me and my boys, it was my third season and we got up in the first year but then I got relegated and was playing in the play-offs. And then Assombalonga went and scored six over two games - I went mad. I'll never forget it. I picked up something… a pen and threw it. But I've never kicked a door or anything like that – that would be self harm. 
I mean Football Manager can still get me to a certain degree, but now I just turn it off. I disappoint the friends I'm online with because I'm the host, so when I shut down everyone does too. I get messages in the group chat about it, but I just can't stand losing. If we lose on a Saturday it'll take me until at least Wednesday; that night I can't sleep and the next day I'm not really approachable. I keep my manners when greeting people and at the training ground but if it was down to me I'd prefer to be off and at home. After the Stoke game it was like that I don't mind speaking to the media after a defeat but if not I'd rather shut down. If we perform well and then someone goes and puts one in the top corner from 30 yards then it's okay, but there's a way of losing. If I feel like the way we lost was down to how we played then it gets me mentally.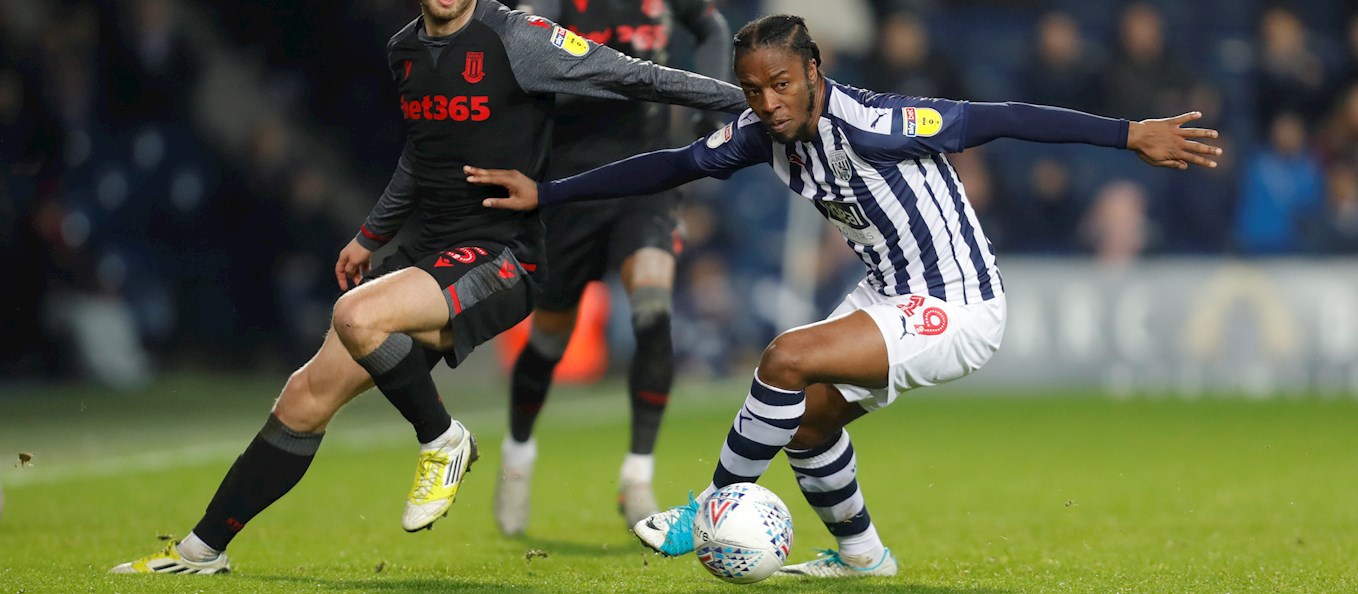 So this style we see on the pitch is a natural extension of the real Romaine Sawyers? All that crowd anxiety when we were trying to get that goal back against Stoke and you pull off two outrageous back heels in midfield…?
It's not always going to be fine but I try and think like that. In that particular scenario, not many people would think I'm going to do that so it's not easier to do, but it's easy when it's not expected. The worse case scenario is that if it hits the Stoke midfielder and they break, I run back. If they get too far away from me, well then I might have to trip them up!
When I was younger I used to be quick but I lost my pace. Originally I was a striker. Very quick then, not so much now but I was quick for two years, wearing plimsoles in Primary school - I was very quick. But it's been my style for a while now and it matches my personality, even the way I talk sometimes it sounds like… not that I can't be bothered to talk but sometimes it comes across as that. Everything in life on and off the pitch I try not to panic and I say to everyone, if the worse thing happens then the best I can do is apologise so that I'm not intentionally doing anything wrong. 
But you're not going to change now?
Oh no, I can't now - it's embedded in me. 
Did you ever see those Berbatov T-shirts…?
Yes. 'Keep calm and pass to Berbatov'. He was a different kettle of fish but he's probably one of my favourite players because of his style. Like Zidane too, Iniesta as well just laid back - I've never seen these kind of people panic. If they're playing one touch then it's because that's what should be being played in that instance.
You've credited Dean Smith with helping you in this at Walsall and Brentford. I imagine Slaven has been the same?
Dean wrapped me in cotton wool and put his arm around me at a time when I needed that most. I think being here for 14 years… I could've gone to a manager who didn't care about where I'd come from and whether I'd come out of a nice Academy or not, whereas Dean Smith's quite a people person. He wants to care about the person as well as the player and I think that's his biggest quality so you're happy to do the dirty side sometimes and give 110% every week because you know he'll appreciate it. My football education and growing as a person here was great and to have a manager that's doing the same thing in the lower leagues coincided nicely and that gave me a platform to express myself.
I speak to the gaffer here quite often and he always reiterates his belief in me as a person and a player so that allows me the platform to go and do those things on the ball. As a young boy I could've been coached out of my preferences but I never was. Obviously you have to do it in the right areas… I did it against Forest at the start of the season and Dean (Računica, Albion's first team coach) pulled me over after and said 'don't make me panic like that again.' So sometimes I do it in areas where I probably shouldn't, but I can't change. When I speak to the younger boys - Rekeem especially - he always asks how I manage to play so calm and I say 'don't do it.' I play that way because it suits my attributes, that's my style. If I could play quicker, I'm not saying that I can't but if my game was ratting around and being intense then it would've benefited me. It's only portrayed as languid and calm when it comes off and if it's not then you're lazy and don't care enough. So I said to 'Rak' to not put it in your game if it's not there because it could come with a negative stigma. 
Tell us about your international experiences with St Kitts and Nevis? 
I'm Kittitian, from my nan on my mum's side. I feel quite attached there now because I'm there every year and I take at least one holiday there in my off season. It's almost like a player community appearance every day because the effect I have on kids now and anytime we go out into the community. I don't even have to talk, just being around or playing football with them is good. 
It's more than football. Because I've always played in England, it's real hope to the kids to see someone such as myself, especially playing football. When I was at West Brom before when they were in the Premier League - and I wasn't even in the first team - just being there as a member of a top-flight club, the attention was crazy. They watch a lot of Premier League games so West Brom gained a lot of followers then. 
The highest level apart from myself in England is Michael Nottingham at Blackpool -  he's on loan at Crewe - and there's a couple of lads at Salford. But because we're not in the top 50 FIFA Rankings it's hard for them to get a good team. We had Atiba Harris who'd played in the MLS and he was there for 12 years. He grew up in St Kitts and then had many seasons in the MLS but I grew up here so he's more of a role model than me - he's the pioneer for the younger generation.
So where's the best place to go for 'chill' day in St Kitts?
The area of Frigate Bay, it's more of a tourist area. The best hotel is the Marriott and that area relies on tourism, but the rest doesn't. That area is the most developed and you can see the difference when you go to other parts of St Kitts. My mum's got nieces and nephews there so we're family although they're more my mum's generation. But it's nice to go there.
Let's go back to the beginning – when did you first get this passion for football?
Mainly in school playing on the playground and then I had a few friends who would take it a bit more seriously said: "You're actually pretty good at this - why don't you come and play for our team?". That was when I was 6 years old. It was usually one of the fly-away balls we used back then it was always the black and yellow sponge ball so when it rained you couldn't play.
And behind every great young player, there's a dear ol' mum.
She was at Continental Star (well-known local feeder club). I'd been at every game since when I was in a pushchair and the players who were playing there at the time - who are obviously a lot older now - are men that I respect. They always remind me with pictures of me when I was a kid and it's something that's close to my heart and I still go to watch their games now if I can.
I don't think my mum was passionate about football - she was just wanting to lend a helping hand. I remember when I was younger and coming into the kitchen to find six bags of kits; there was washing, balls, bags, cones… growing up was like being in a kit-woman's house! For me, being around that and football so often it was natural for me to follow.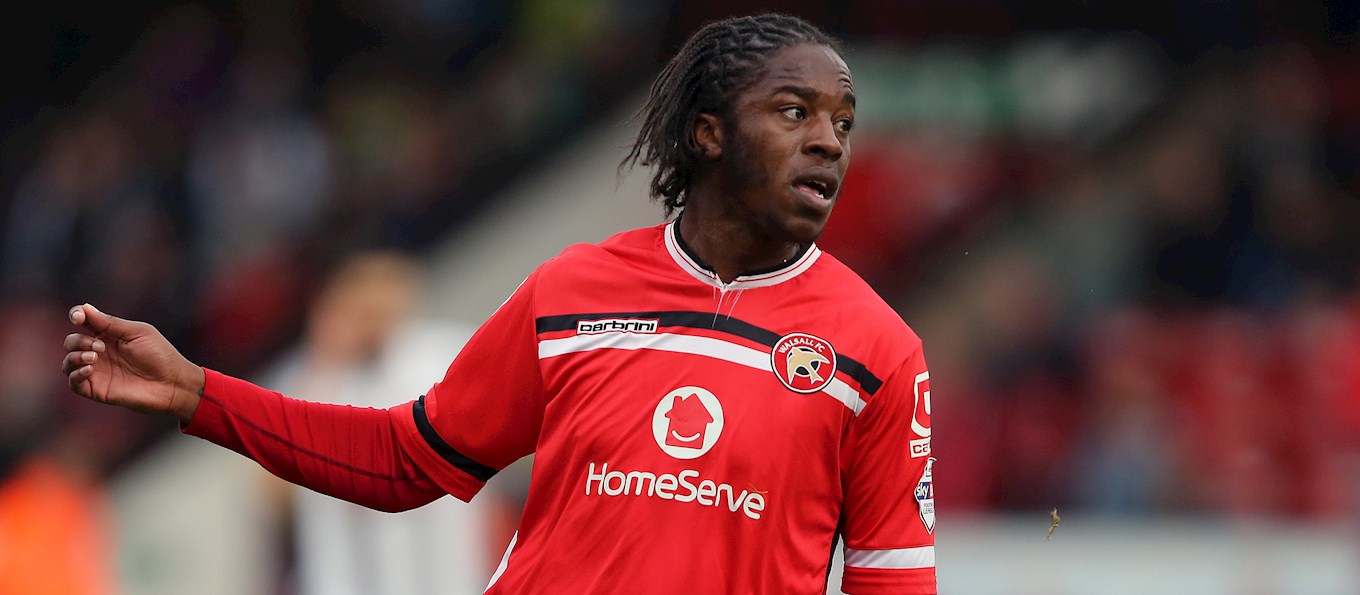 She made sacrifices to help you?
My mum went to the end of the earth for me and my brother - working countless jobs. And my brother, Nathaniel, was playing football at Birmingham City from a young age until he was 14 and he wanted to do athletics as well. So she'd have to go to opposite ends of Birmingham to do that and she didn't drive. But she was like, 'we're going to do it by any means.' So her mentality has really pushed me.
And where did this love of Albion come from?
Because of the area I grew up in, Villa was always around the corner so I have to admit that was the first team I took an interest in because you're always told to support your local team. I remember my first day training at West Brom - I wore a Villa hat and they told me straightaway that no more Villa hats were allowed. And that was when I was only seven. From seven to 13 I was playing football for the fun, watching Match of the Day. But then when you get to 12/13 and start playing 11-a-side you start realising you're goods enough to be a scholar, you're going to be in the building - that's when you start taking an interest in more than just the pitch. It's always been a club so close to me because I did a lot of my growing up with West Brom because I was here so long - and that was the last time I wore any Villa clothing. 
You were a ball boy at the time too… Who did you look up to?
Jason Koumas - that's why I wear 19. Anyone that's watched West Brom will know. And the likes of Mozza and Robert Koren have got great relationships with the fans, but then you've got the Greening's, Brunty's, Koumas. If you can appreciate football you can appreciate those three players - especially being at West Brom.
We were ball boys from as young as I can remember - from about 10 to 11. I didn't attempt to meet him because I was a bit scared. I was just happy being close to him. You would go to the stadium via the tunnel and two minutes before the game you'd go to your place. At the end of the game I'd always make sure I was on the dugout side so I could rush to the tunnel just to stand in awe of the players as they walked through. A lot of my years were luckily Premier League ones and you get to see the Giggs' and the Rio's and they were big Man United players who were dominant at the time so it was always good to be around them. 
Growing up I always wanted to play for West Brom and having been here for such a long time, it's natural. If you ever heard me speak about Brunty, and no disrespect to him, you'd think I was talking about a Zidane or Henry because that's the high regard I hold him in. Watching TV I'd only want to watch Albion because that was the badge I was wearing as a kid and you come to the building and see the Kevin Phillips', the Brunty's and Zoltan Gera's - it inspires you because as a kid I wouldn't want to be Thierry Henry because I'd never seen proof of him whereas I had seen Chris Brunt. I wanted to be in Albion's first team. When I was told I wasn't going to get a new deal at 21 it properly hit home.
How big a setback was that for you?
That brought me back to my childhood again because my mum would be saying, 'it's alright, we can do something about it.' I think at that age because I was here I was always reporting back to West Brom. I was always fortunate enough as a kid, release and retain didn't really mean a lot because they always had high hopes for me. I always knew I would be here until I was 12 and that 12 for me would be until 16, then 16 until 21. It really hit home as a surprise but then I thought I could either aim to get back to West Brom or I could aim for the Premier League whatever the ambition was. With no disrespect to the lower levels at League One and Two - because that's the leagues that made me who I am so I could stay down there. So that was where the major comeback came from.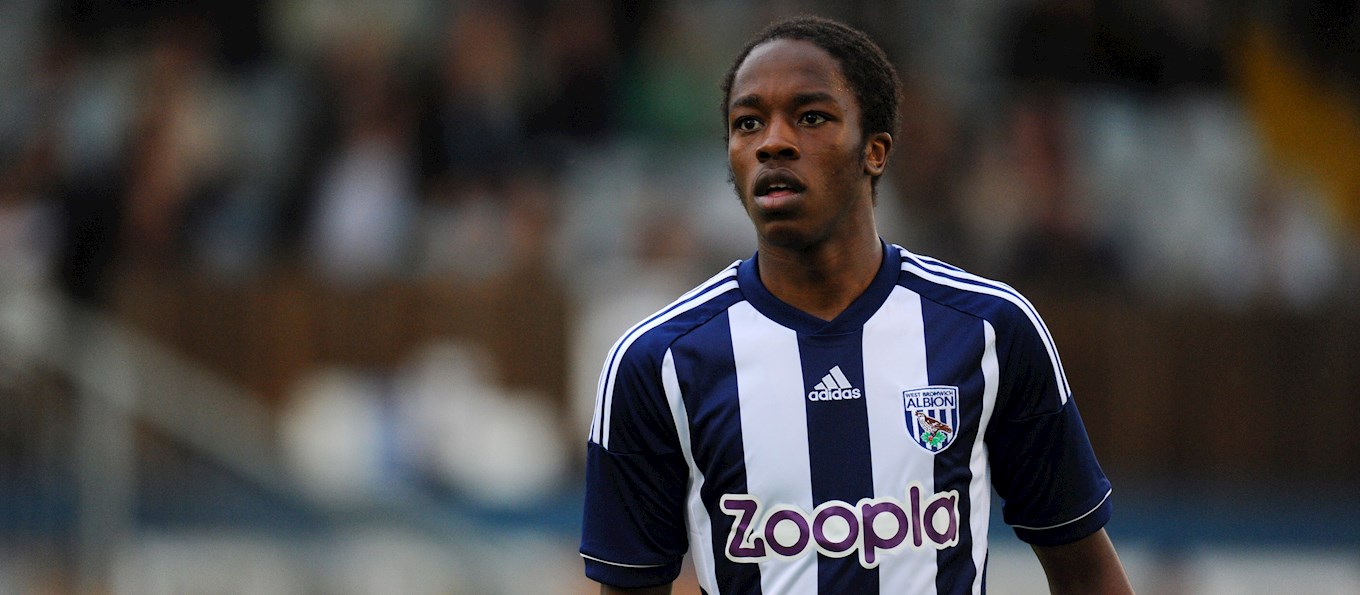 How did that conversation go when you were told there was no space for you at Albion? Steve Clarke wasn't it?
Yes. Back then at a Premier League club at the time it was a case that anyone over the age of 21 had to be submitted, and there was only a 25-man squad. That's when you start thinking about more than just the pitch and he called me into the office and said: "We like you as a player, we know how far you've come here in terms of the Academy but it's got to a stage where you're 21 and you haven't developed as much as we'd like you to so we're going to have to make the decision." I was hurt. 
At the time your mind goes blank and it didn't really hit me. But at the end of the conversation he said you can go out loan to Walsall - which was one of the best decisions I made. I could've been sold or thought football's not for me but at that particular moment I thought, 'get out the building and start something fresh.'
But back you came… And it might have happened the previous season when Darren Moore was interested in you?
There's no smoke without fire and you read things like that but i was at an age where I was mature enough to know rumours are just rumours until something concrete happens. It was good to hear that there was a chance to come back to the club that I'd always wanted to play for and with my family around the corner too, it made sense. My Nan and Grandad hadn't been to a game until I'd come back recently. So I got that rumour a bit more through text messages - but two weeks before I joined was when it started to become more serious.
I came to have my medical while the boys were playing against Bournemouth at home on a Friday and I came after the game and met Slaven. He gave me a hug the first time I met him - he's very passionate. From the day I met him he was very vocal and there was no miscommunication in terms of coming here to play as the number 10 when I'm not a number 10. His knowledge across life is amazing; if you talk to him about politics he'll have an interest in it, holidays, cars... You can tell he reads a lot of books because he's always willing to have a conversation and he's very approachable. 
His drive and determination are the two biggest things, there's no shortcuts - it's like squeezing the orange until there's no juice left. He does a lot himself, man-management out on the field, taking the sessions - he couldn't just stand and let his assistants take them. He does sometimes but even then he's sitting on the side, observing and he'll still come over to you one-to-one or as a group and tell you what you need to be doing. 
He's maintained standards throughout and it's not like training's dropped or he's now starting to run us more - he's consistent in what he believes in. He tells, trusts and believes in us and it's great to hear.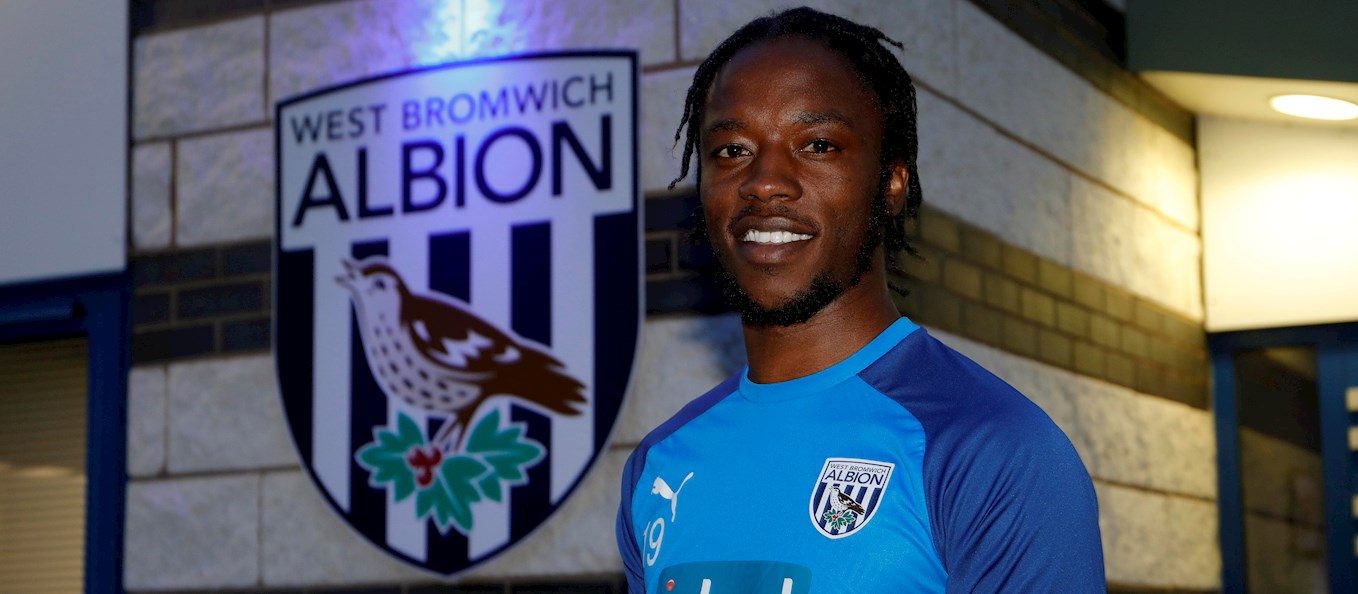 And now..?
I remember running out at the start of the season at the Hawthorns… it gave me goosebumps. Every kid wants to play Premier League but to play it with your club is a feeling I can only imagine - we've got a really good chance of achieving it. I'm going to do anything I can to make it come to fruition. I'll always be a person before a footballer. 
But my mum would be the one person who would warm my heart to see smile. What she's done - she deserves to be a Premier League mother!
Can't top that Romaine. Thanks for your time.
No problem.