Staff, volunteers, supporters and partners gathered at The Hawthorns to celebrate the previous 12 months at the inaugural Albion Foundation Staff Awards.
Four awards were presented which echo the Foundation's core values of 'Finding a Better Way', 'Showing Integrity', 'Inspiring to Achieve' and 'Going Above and Beyond'.
As well as the award winners, all 77 full-time and part-time staff members were joined by loyal volunteers and supporters to be applauded for their fantastic work in the community.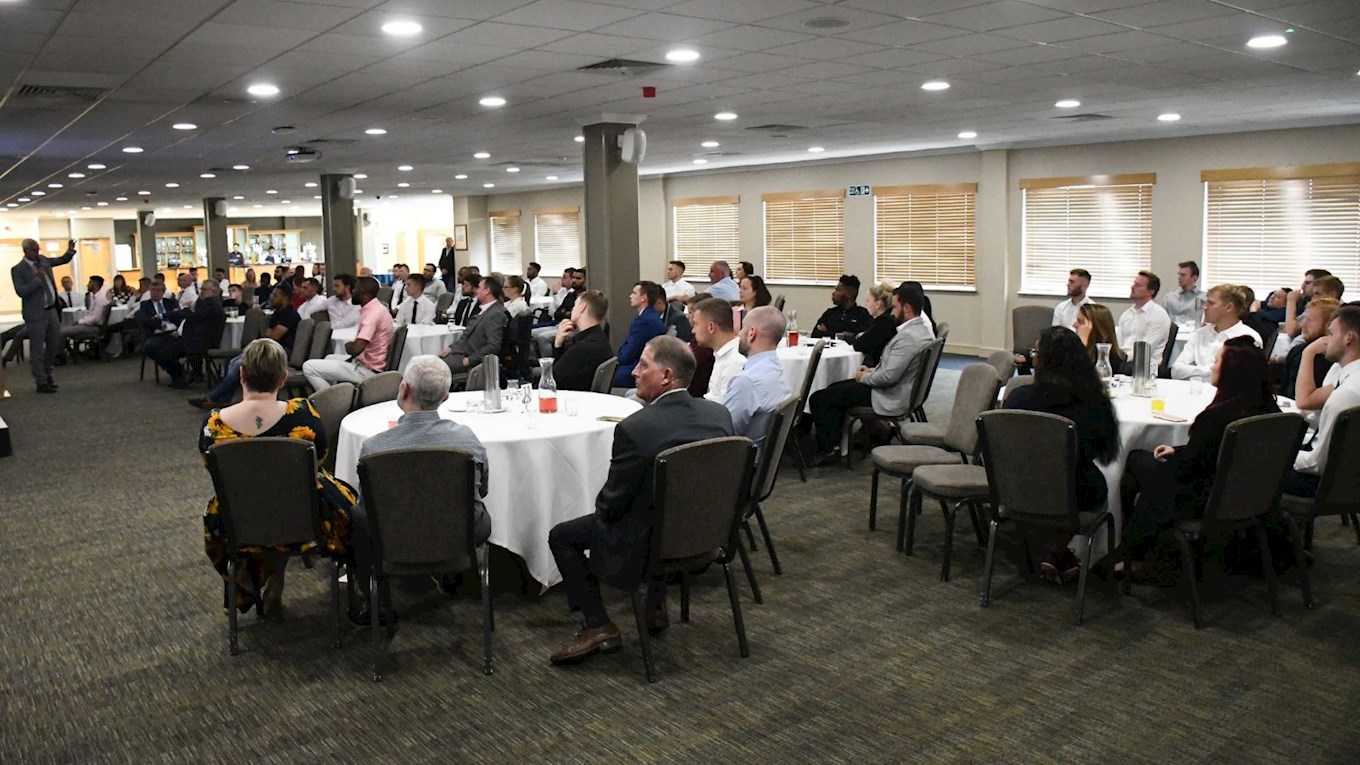 Robert Bache from the Foundation's headline sponsors, Bache Group, once again generously showed his support for the charity by attending the event and presenting the Integrity Award.
Director of The Albion Foundation, Rob Lake, said the idea behind hosting the awards was to recognise all staff for their hard work over the past 12 months.
"We wanted to bring everyone together from the wider family of the Foundation and we thought the best way to do that was by rewarding those that showed the values,'" said Rob.
"We had 67 staff who received nominations from their peers which says a lot about the team here.
"It was also great for everyone to see what others had said about them, and I think everyone went away with some positive feedback because there's nothing better to hear than one of your colleagues thinking you're doing a good job," he said.
Following on from its success, plans are now in place to ensure the event becomes an annual occurrence.
The 2019/20 award winners can be found below.
Find a Better Way Award – Elliott Massingham
Integrity Award – Richard Henderson
Inspire to Achieve Award – Adrian Dove
Above and Beyond Award – Craig Punfield
Well done to everyone involved with the Foundation and thank you for your continued support and hard work!