Slaven Bilic says Albion were honoured and privileged to host the Duke of Cambridge as he promoted his "Heads Up" campaign on a visit to the Club's training ground.
The Baggies were selected to help raise awareness of Prince William's work around mental wellbeing and the Royal visit saw the Duke meet with a number of players and staff to discuss the project.
And the Slaven believes players require more support away from the football pitch.   
"It was top," he admitted. "It's a big honour for us and a big privilege, that from all of the clubs in the UK he chose us.
"He picked our club, West Brom, to come and share his thoughts on some very, very important things and issues for a younger generation.
"We spoke about football a bit, but it was more about how we deal with the mental health of the players and as a manager how you approach them, how you talk to them, what matters they have on a daily basis and over the course of a season.
"He's very much into it. It's not shallow conversations, they are proper ones, deep ones.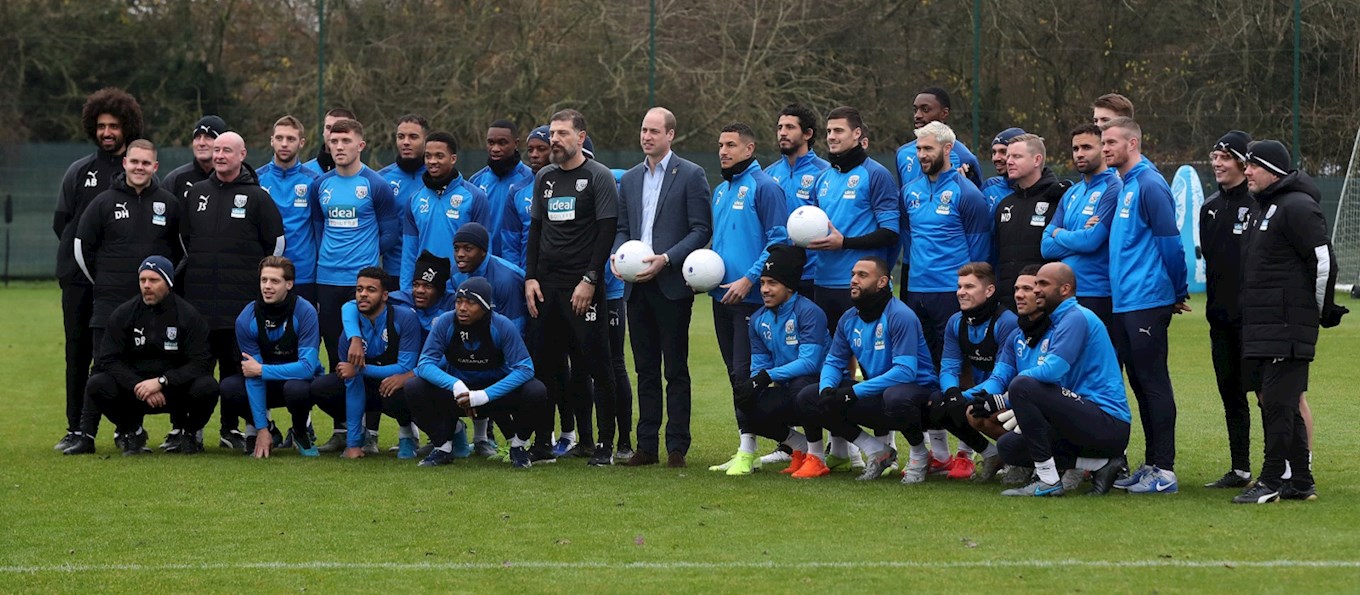 "It's a privilege to have a person of that stature caring so much in depth about the younger generation.
"The players' job is public. People are making comments about them on everything, not only their jobs. The clothes they wear, the music they listen to, the food they are eating and the cars they are driving.
"They are constantly being watched over like Big Brother. They are going from zero to hero in no time because the world today is going so fast. That can damage your mental health.
"He spoke to me and we went on the pitch, where he met all the players. Then he did a Q&A with all the players and went with a few players to talk privately.
"It was a great visit. You really have a feeling that, sometimes these things are only for the cameras, but this was not that."