Saturday's Albion News for the Sheffield Wednesday game featured a cracking interview with a player Slaven Bilic admits he had "underestimated." Slav was referring to the range of Hal Robson-Kanu's football capabilities, of course, and as if to prove the point there was another 'cracker' to open the scoring against Wednesday. Hal has a fascinating back story which reveals a man who has fought back from two huge injuries in his teens to become a legend of Welsh football and an increasingly popular – and appreciated - figure here with the Baggies. And when the time comes to switch off, you'll find him running a booming health foods company or strumming some Ed Sheeran tunes.
You've added a couple of cracking goals to your collection this season, Hal – but what's your favourite Albion goal so far?
Probably still the one at Southampton (New Year's Eve, 2016). That's still the best one, especially running off Virgil Van Dijk as well! We were in a good place as a team then. We were in a relatively good situation in the Premier League and…well, they're all important goals in the Premier League.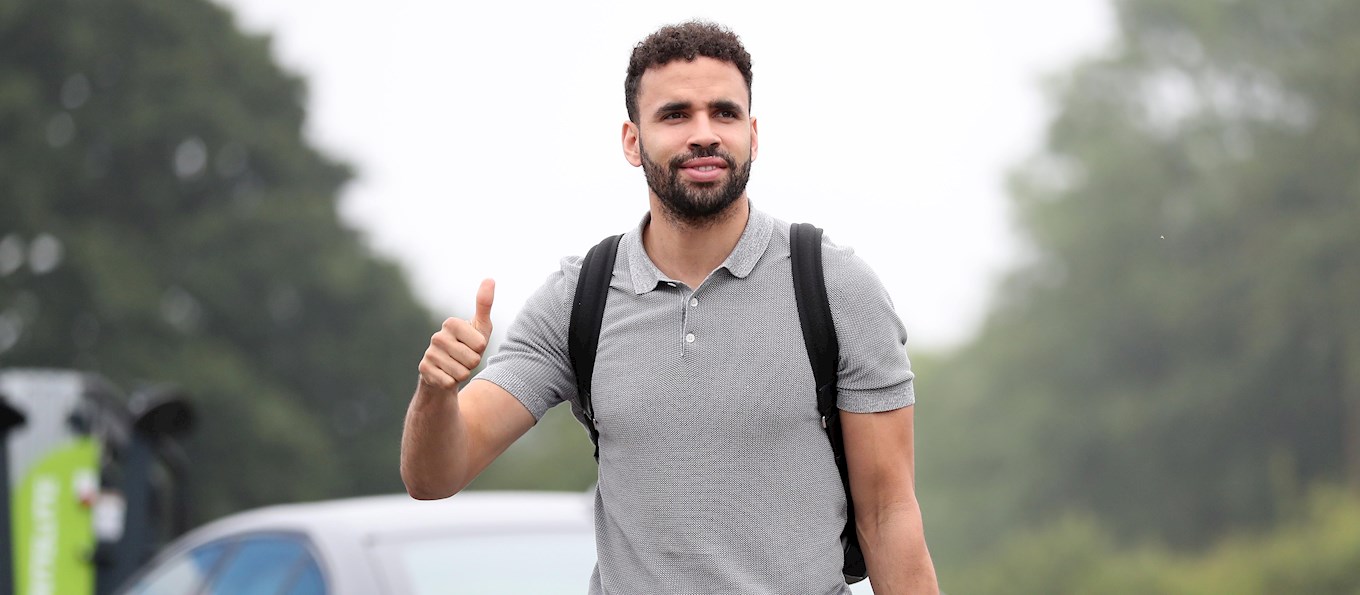 And you seem to be in a good place now?
When I first came here, we had Salomon (Rondon) and Saido Berahino as the main strikers and then that was followed Jay-Rod and Dwight . . . these guys are top strikers and I played my part working around them and always got involved. I'm just enjoying it now and I hope that I can play my part in keeping this momentum, keep winning games …. there really is that sense around the place that we want to achieve something. The manager is really instilling that and we all want to play our role in whatever position we can.
The way that we play you need to be quite dynamic in that role. You have to be strong enough to hold up the play and but nte3chnically good enough to play through the lines and bring the other guys in such as Matheus, Grady, Filip, Matt and more. I made my international debut against Slav's Croatia - that was my first encounter with Modric – so I was aware of the style of football he would be wanting to play. I've played a number of different roles and felt most comfortable up front but the opportunity to do that has mainly been at international level. But now I'm in a team which wants to play through the lines with a high tempo and the players we have around us know these roles and how to play in this specific way. In that No.9 role, you have to give something to the team.
Slaven has been talking about how he under-estimated you, that he didn't realise how good a player you are?
Has he said that? When?
Just recently.
That's great to hear. The way I play . . . in my career I've always given my best, consistently, for the team. Maybe I've gone under the radar but I've been recognised by my peers and team mates such as Gareth Bale and Rambo (Aaron Ramsey) who have spoken highly of me. I'm definitely a team player, that's how I see myself and approach my football. I want the team to do well.  I'm not selfish in that manner and personally I feel that has helped me to get to where I am. Maybe some players are a bit selfish and care more about themselves; I'm not knocking them I'm just saying that's their approach to the game. But since Slaven came here, someone who has played and worked at a very high level, I feel there is a real buzz that as a team, as a group of players, we want to achieve something this year and feel we can. And I definitely feel like I am contributing to that team effort which is what I want to do.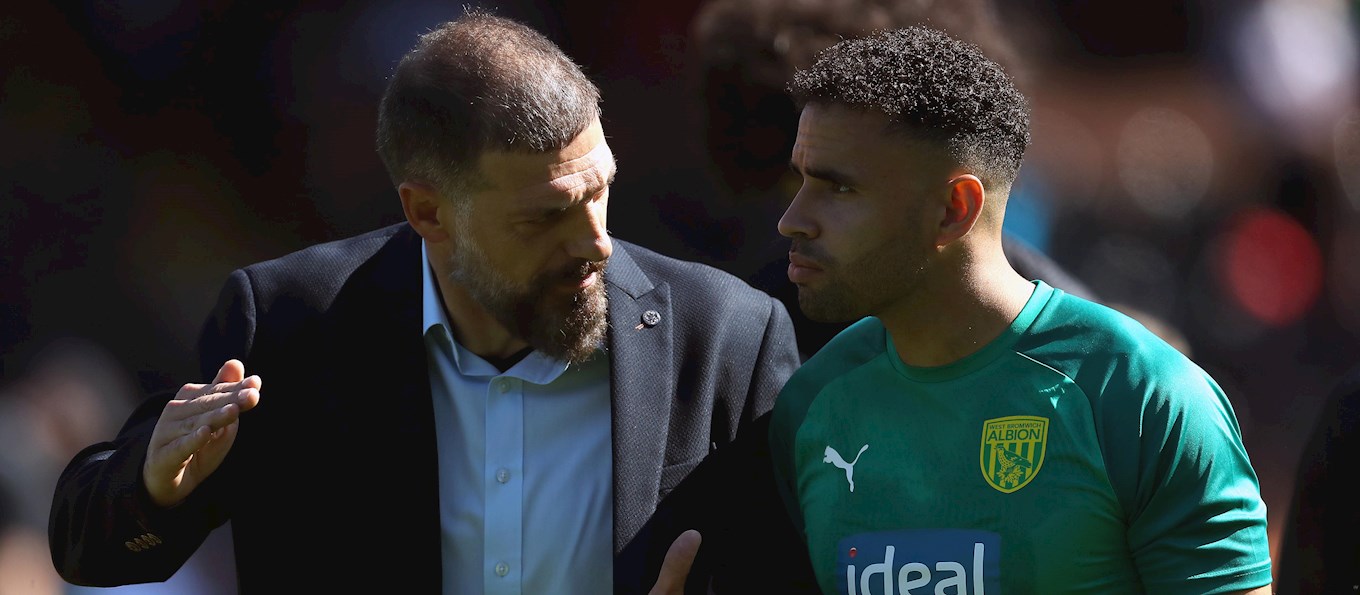 Anyway, how come Thomas Robson-Kanu is known as 'Hal'?
Ahh…well, Hal was a pet name given to me by my grandmother. I'm actually christened Thomas Harold and 'Hal' is an old English shortening of Harold. So I became known as Hal around my family and then, when I went to Arsenal as a 10 year old, it was a name everyone picked up on. By the time I was 16, it was always 'Hal' – although it would be 'THOMAS!!!' if I was in trouble at home! But it's actually turned out to be quite useful because I use Thomas still in business and I can separate myself from the football person, so to speak. Mind you, I then get asked if I've got a brother who plays football…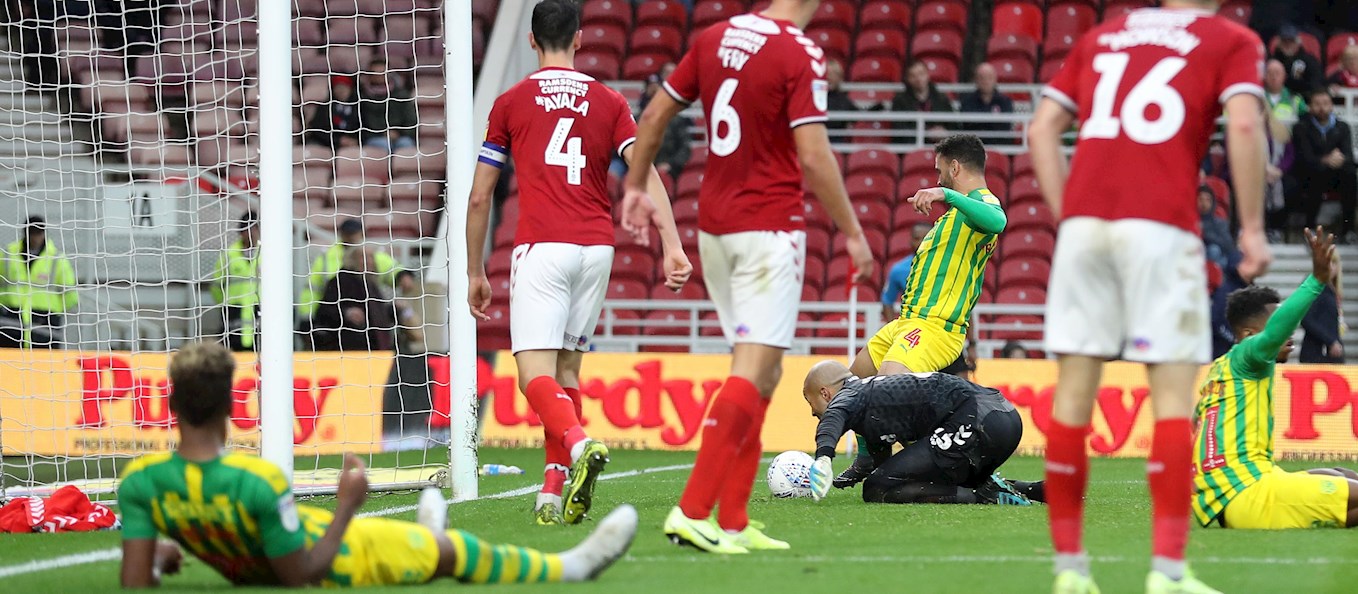 And are these stories of your Welsh 'conversion' true?
Yep. I was at Reading and I was Steve Coppell's tea boy as a 16-year-old. I had two cruciate knee ligament injuries at that time and virtually didn't play for two years. England had been calling me up previously to play in their age-group teams but speaking with Steve Coppell – and I need to say here that there could be no better man to speak to, he was massive for me, hugely respected figure at the club and in football, a fantastic manager – who was a man of few words but they always counted. And he asked me one day where I was planning to go for holiday that summer. I told him: "Tenby." He asked why that was and I explained that my grandmother was Welsh. I guess the word started to spread. Somehow the Welsh FA got to hear about it anyway and (Welsh coach) Brian Flynn always seemed to be around in those days. He was at the training ground one day and the senior boys that were there – Glenn Little, Steve Sidwell, James Harper – had nicknamed me 'Holidays in Tenby.' Brian was there and I remember Glenn pointing me out to him and shouting: 'He's Welsh."
And Brian never stopped asking me after that. I was 20, still hoping to get back into England at Under 21 level but by now Brian is starting to tell me about all the bright young Welsh players that were coming through like this kid at Arsenal, Ramsey, who was going to be a sensation. "We're going to build something really exciting," he was saying and eventually I sat down with my family and told them: "I want to play for Wales."
All because of Tenby eh?
It's beautiful there. We would rent a house at the top of the town every summer.  The streets, sea-fishing, lovely walks…I've not been for a fair few years now and this reminds me I must go back again soon. When the weather is good, you could mistake it for somewhere in Spain or wherever. It's beautiful.
What a story that decision led to…
The whole journey with Wales was very special. You must realise that when I started we were ranked 130 in the world and hadn't qualified for a major tournament in an age. It all started with Gary Speed and I'm not sure he has ever received enough credit with what he did. Not so much the football, that would come, but in the instilling to all those around him – similar to what Slaven has done here actually – of  the ethos, the standards, the principles that we were required to bring with us each day to achieve what we wanted to. Only that would lead us to the level of performance we required. Then when Chris Coleman came in, he had the basis of a really good squad to build from. Gary's death was so emotional for us all it brought everyone together in an even tighter unit; he was a father figure to us all really. It wasn't easy to begin but within 18 months we had got into a rhythm and a flow and all that Gary had built into the group came home. I remember the game in which we qualified – we lost out in Bosnia but got through anyway - it was just so emotional…the whole nation was buzzing. We had done it. From 130 in the world. That was some achievement. And we knew we were capable of doing something special.
And now, after 2016, you'll never have to buy a drink in Wales again!
Ha ha! Well, that first game (against Slovakia), going a goal behind but coming back to win 2-1 was just crazy (Hal scored the winner) and then we had England. The build-up was insane, the theatre around that game. I will say is that during our journey we had learned how to really pass the ball at that level and I will always maintain that if we had had a slick pitch that day we would have won. But the pitch was thick and sticky and really dry and that hampered us.
But we got through and when we ended up against Belgium we were quietly confident. I think we had drawn three and won one of the last four games against them. We knew we had the beating of them and, just as importantly, we knew that they knew it too! Everybody remembers that goal I scored but I can honestly say that when we got back into the dressing room I wasn't thinking about it. The boys are coming up to me and saying: 'Man, that goal is insane Hal' and all I can think about is the fact that we have gone through. That's all I was focused on. Of course, I sat down and switched my phone on and realised it was crazy. My social media had exploded.
And what I will always remember is Portugal's performance in the semi-final. Because I never thought I would play in a Welsh team against Portugal when they would sit so deep because they were frightened of what we might do if they came out to play at any point. It was such a low block . . . it was like playing Millwall. They were so fearful of us.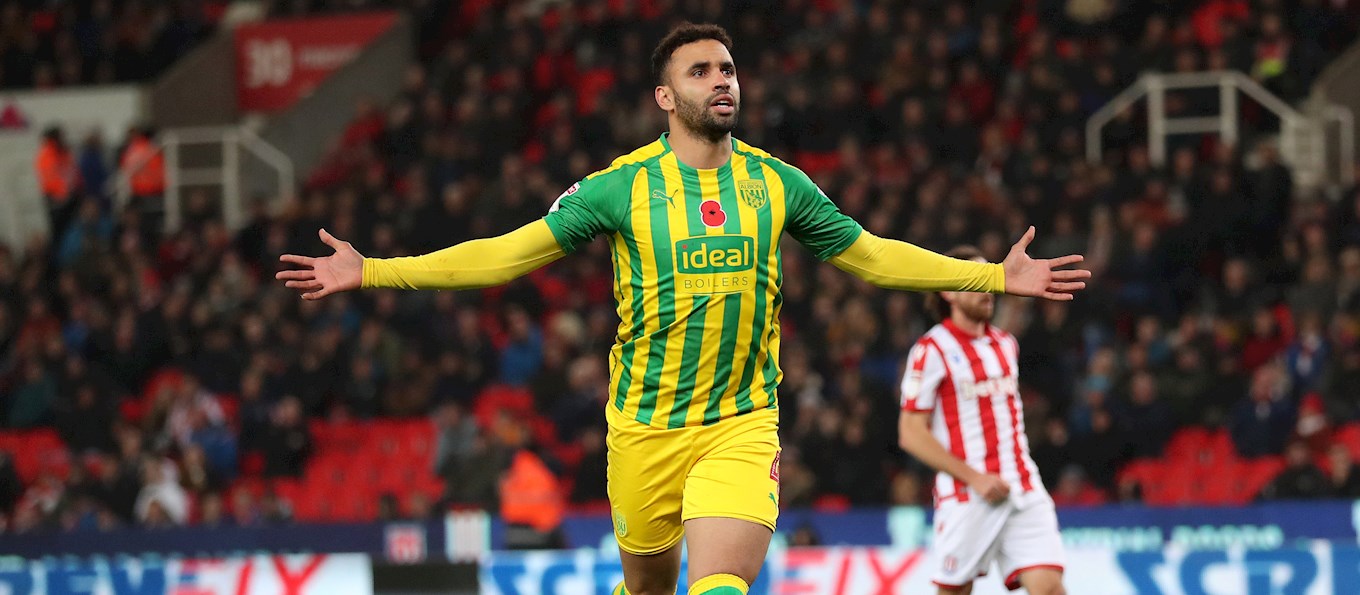 But no more internationals?
Well, we'll see. I've been speaking about making myself available to them again if at any time they felt I could contribute. That's all. Nothing to do with qualifying or not. It's about whether I can help the team. I decided to retire when I felt that I really needed to concentrate on my club football and could also see there were a lot of good young players coming through. But also,  I've got a young family I felt I wanted to spend more time with – Hal is married to Haley and has three children Izabella (4), Atticus (18 months) Ophelia (six months) – and it's a big commitment, time wise. The international caslendar is 70 days a year and 36 of them you're out of the country. That's a long time. I had my business which I also wanted to develop. There are so many more games in the Championship too. But I feel in a better place . . . I've missed international football and you do get that feeling that you can still, like I always say, help the team. It's something that I am thinking hard about and we'll see.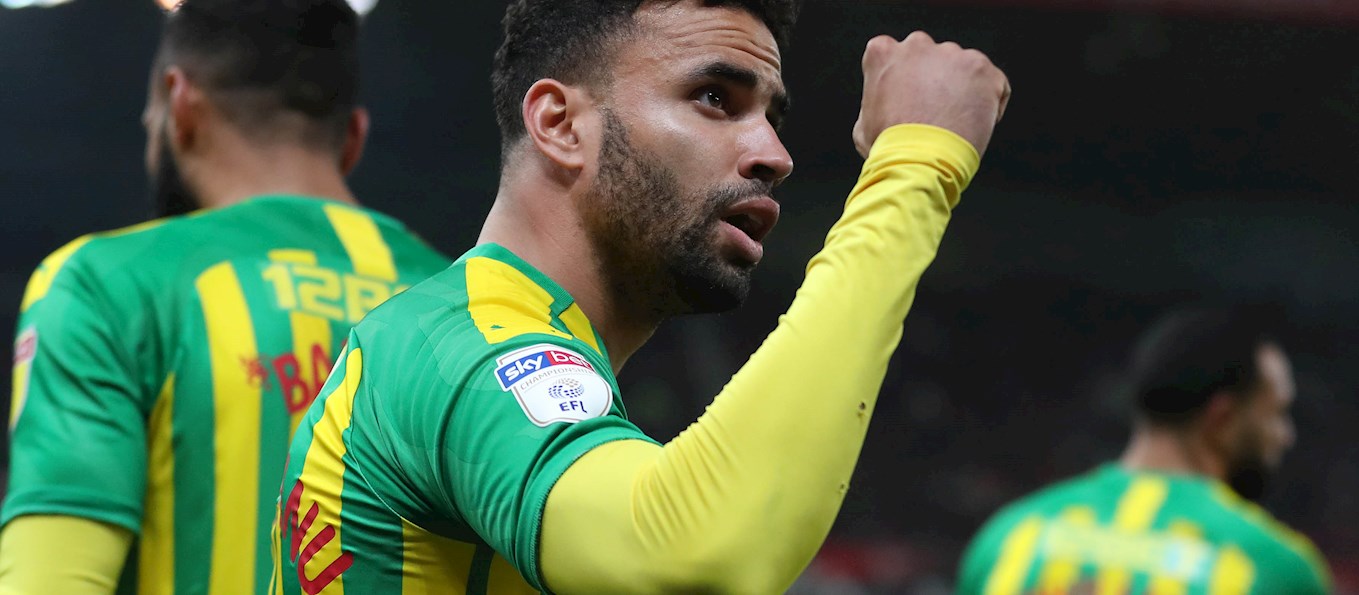 All of this despite those Injuries which sound so serious?
I left the Arsenal Academy at 15 but within six months, Liam Brady was on to Reading telling them they wanted me back, which was a good feeling. They let me go because I was too small; they didn't think I was ever going to be big enough. But I was just late to puberty and all my peers were so much bigger and more powerful than me. Then I had a growth spurt and we played Arsenal one day and gave them a good beating. That was when Liam started telling Reading they wanted me back.
I was 16 by then and Reading were playing me in the reserves and we were playing Milton Keynes who had this big, massive centre half. I was into a good game and he absolutely nailed me. Studs up, straight through the knee…I had no idea what had actually happened until the next day, with my knee swollen up, they told me I had done my ACLs. I hadn't even heard of them. But they told me I was going to be out eight or nine months. That's when I started to make Steve his tea. Ten to 12 months later, I got back into Under 18s and I did it again – this time through movement not through any contact. My body was not strong enough to cope with the training and games that I was playing. And that was as a 16-year-old. Imagine how good I would have been without it eh? (laughing).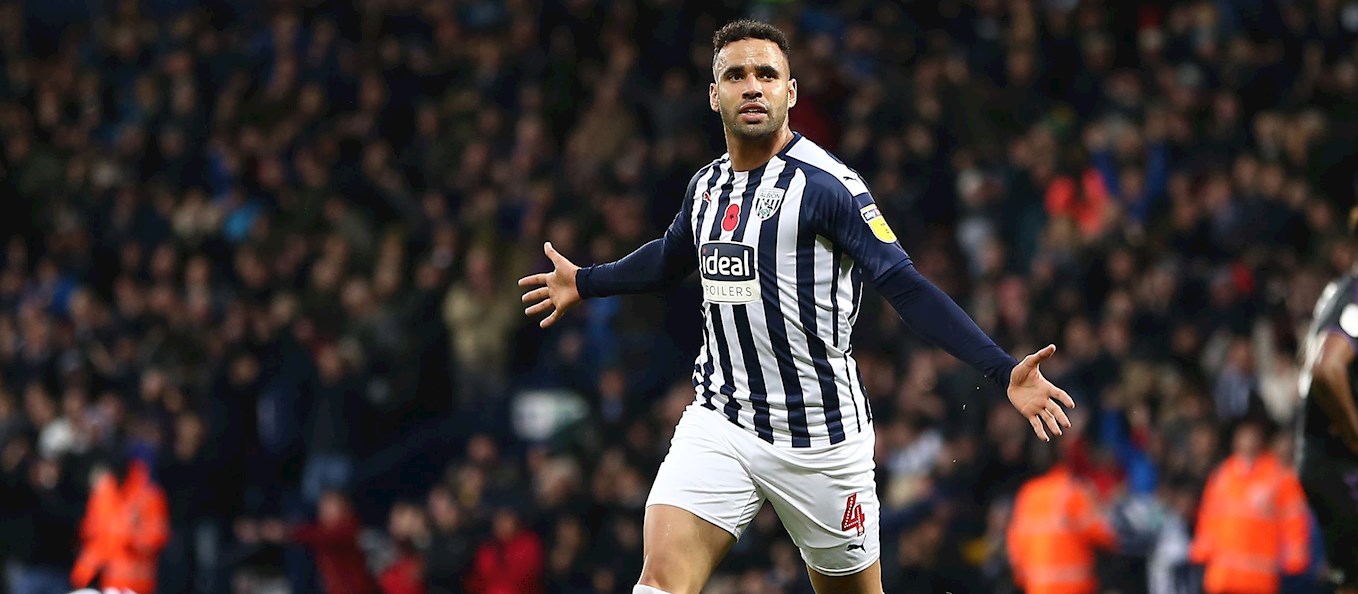 But in a strange way, it became the launch of "HRK, business entrepreneur?"
Yes, I suppose it did. It was after the second injury that the doctors advised me it might be better to find another career path but I kept on going and I got back, much more carefully this time. But I still couldn't play without pain killers. Seriously, I was eating them like Smarties . . . the scientific knowledge then wasn't anything like it is now. I started to get side-effects like nausea and bleeding and I knew I couldn't go on like that. That was when I started to look at natural remedies…
I started to look into the super foods – turmeric, ginger, pomegranate and fresh watermelon – and put it into a blend and within three months a lot of my symptoms had been banished. I thought: 'It can't be because of this' so I stopped taking this drink for a while. Three weeks. And sure enough the pain came back. It's something that I've had ever since really and I began to recommend it to team mates. They began to see that if I got a cold or an injury I would recover more quickly.
I was in a store in London and I saw a turmeric 'shot' available on a shelf. I thought I would give it a go and I practically spat it out. It was awful. It wasn't made from any beneficial ingredients; it must have been synthetic. I made a decision then to develop this blend that I had used and take it to market. The Turmeric Co was born. We've not looked back since. We launched it properly at the beginning of last year and we've got it into the England rugby set-up, top health clubs in London . . . we want to make it available to everyone whether you play sport or not. Our plan is that it will reach the supermarket shelves.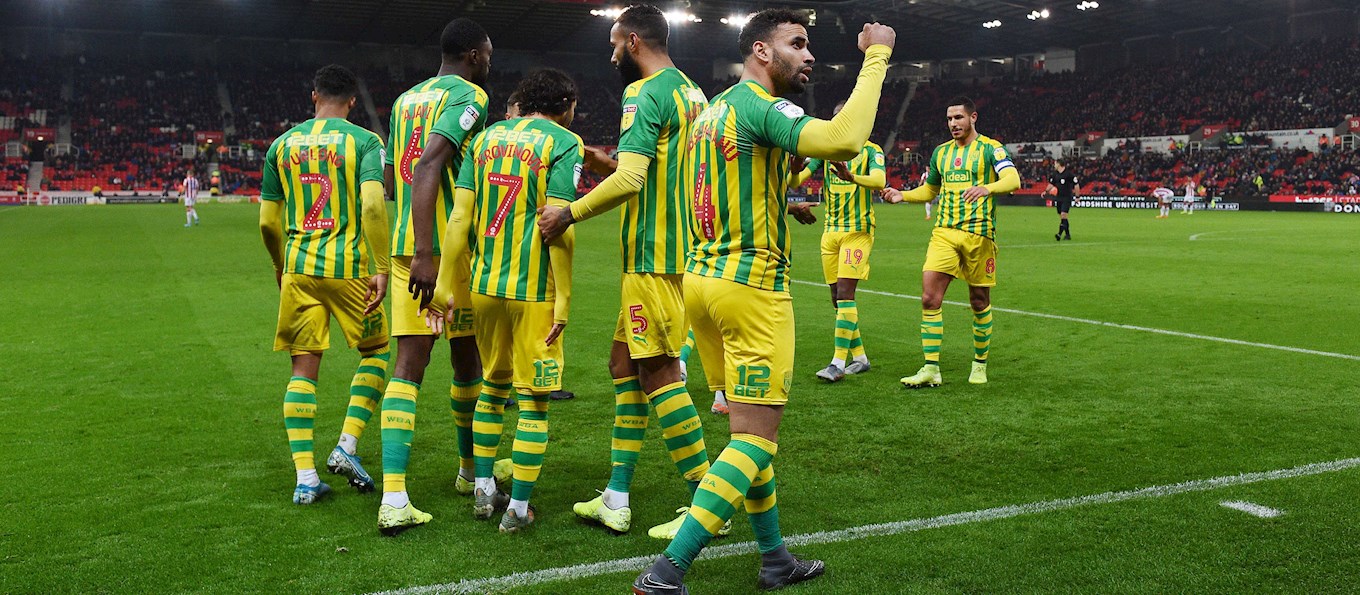 With all this going on, what do you do to relax?
Well, I've got an active mind so really, I like to spend a lot of my time working on the business. To be honest, that helps me switch-off from football and is like a rest. Otherwise . . . well, I'm a self-taught guitarist. Acoustic. I like to play a bit of Ed Sheeran when the mood takes me.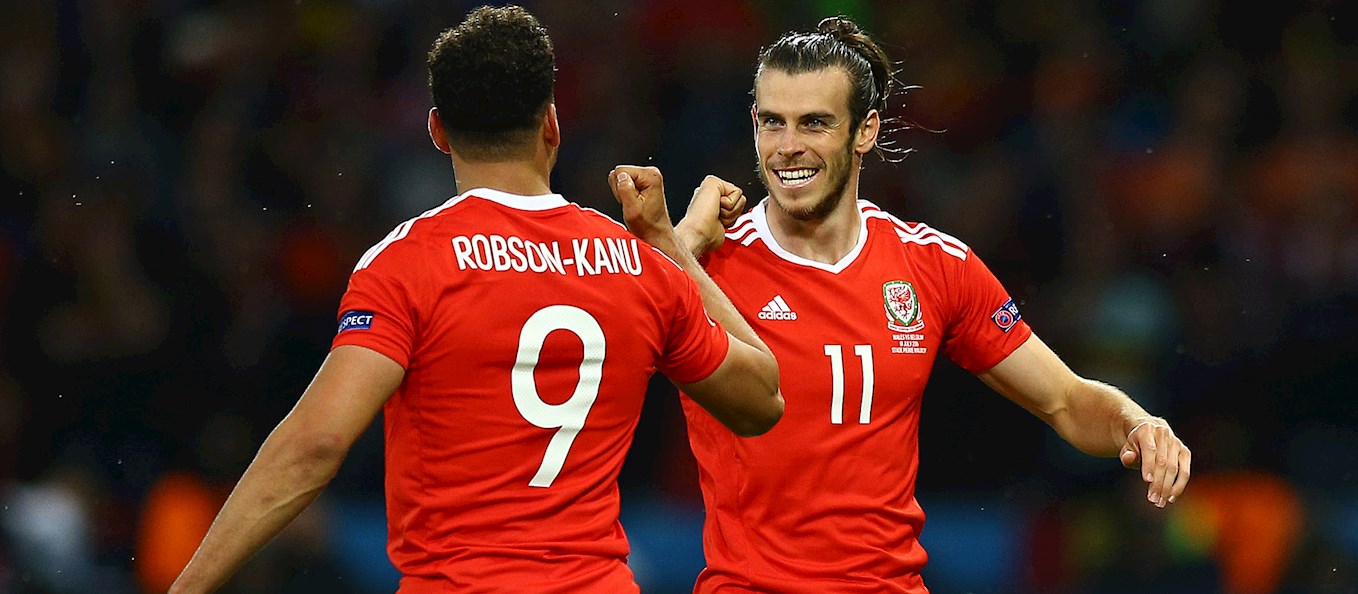 Do you sing?
Yeah, I give it a go.
If we were fortunate enough to get promoted, could we have a celebration performance?
Sure.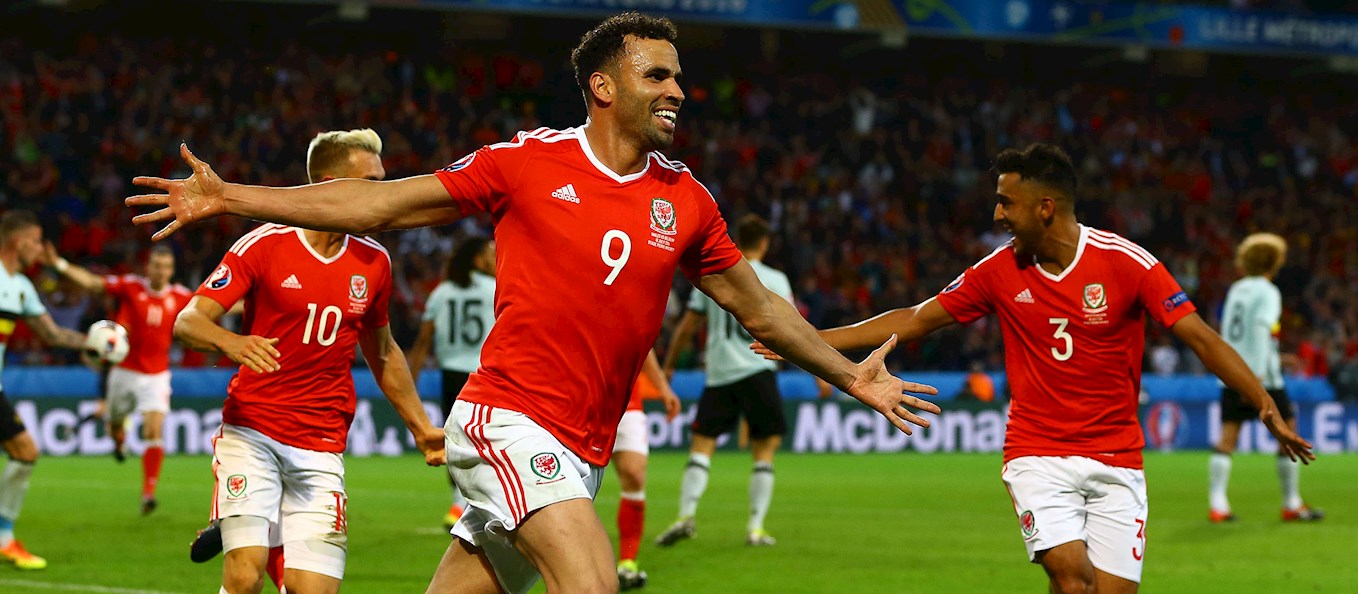 Promise?
Promise.
One sticky think to ask you about before we finish … what on earth happened at Derby last year?
Yes, I've got to say 'sorry' to everyone for that one. Sheer frustration, I'm afraid. In the moment, I was annoyed with one of the lads who I didn't feel had pressed one of their players hard enough. But the bigger picture was that I was frustrated we were where we were, you know, only going into the Play Offs. I felt that with the players we had, with the talent we had last season, we should have achieved promotion and not be messing about in the play offs. It all boiled up inside in that moment I guess – and of course you're regretting it immediately. I know I could have helped us beat Villa. Now it's all about this season and achieving what we believe we can.
The Premier League is special. Regardless of whether you're going to be struggling to survive. Everyone wants to win games but being in that League with the badge on your arm that's what we're really motivated to get back into. Playing in the Premier League is better, there's no better feeling. 
I can feel the difference in the stadium, of course I can. This has been the most successful period we've had since I've been here. Particularly the away games. I've played in some big games across the continent internationally and I have experienced that sort of support but you can feel the fans right behind us and we are desperate to keep that going; there will be no resting on our laurels.