Albion paid host to a Club tour by the Duke of Cambridge today – and made our pitch to win over family members to the Baggies fan club.
Prince William arrived for a 90-minute tour of the training ground where he discussed mental health issues with Head Coach Slaven Bilić and first-team stars to promote his 'Heads Up' campaign.
The Prince chatted with Slaven in his office before stepping out on to the training pitch to meet Albion's first-team squad, where he chatted with Jake Livermore and Gareth Barry about the pressures of playing in the modern age.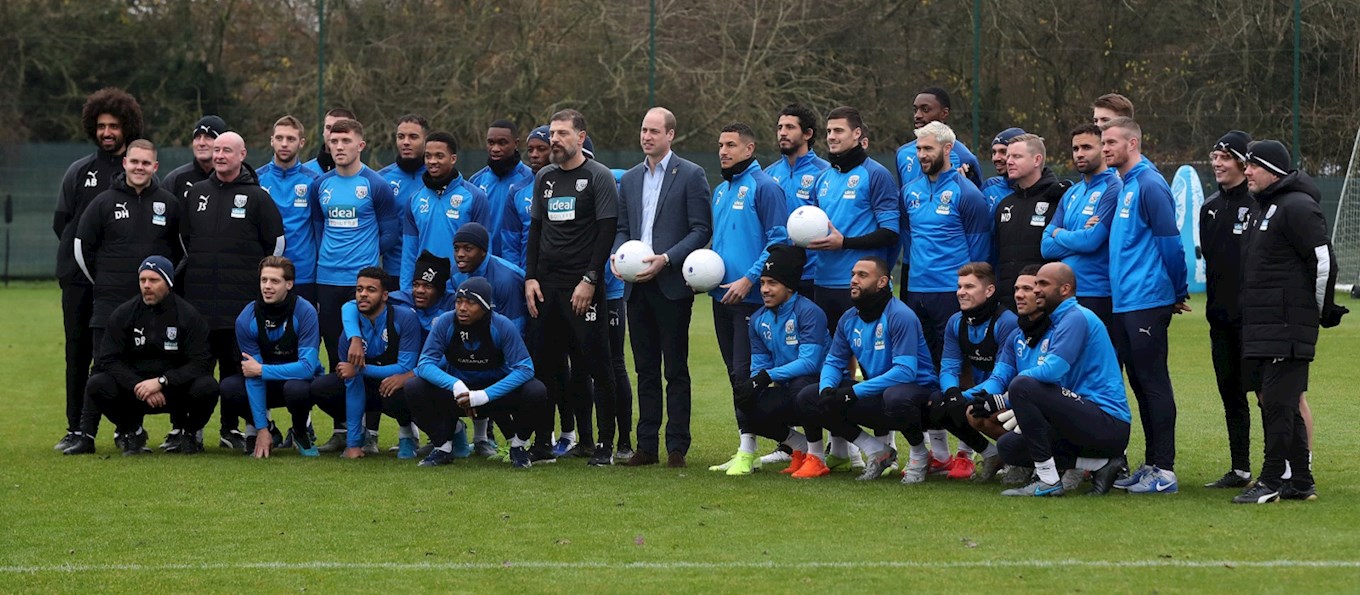 The Duke then sat down with Charlie Austin and James Morrison to talk about their experiences having both recently lost close friends who took their own lives.
Gareth Barry was next up, alongside first-team physio Richie Rawlins and rehab physio Fraser McKinney as they discussed the long and lonely hours of recovery from serious injury.
The Prince then joined a Q&A session as youngsters from the Club's Academy programme quizzed Chris Brunt about his early days in England after arriving from Belfast to join Middlesbrough.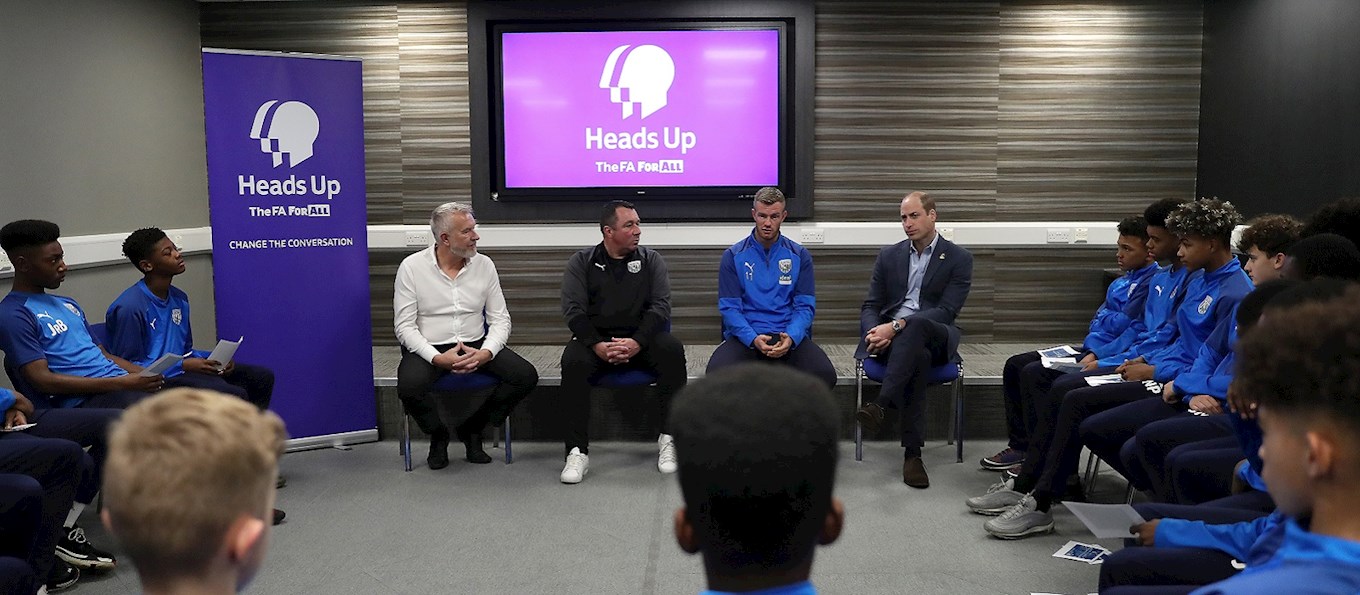 The over-arching theme throughout was to underline that mental health is just as important as physical health.
Footage of the visit will be used in a forthcoming documentary for the BBC.
But the trip ended on a light note as Prince William prepared to leave – and the Baggies couldn't resist bringing up HRH's well-known allegiance to our neighbours Aston Villa.
The Prince's guide on the tour, CEO Mark Jenkins, presented him with two Baggies souvenir shirts with 'Charlotte 4' and 'Louis 1' on the back.
"I don't think we've got a chance with your eldest son!" said Mark, "but perhaps these shirts give us a chance with your youngest!"
"I love it," the Duke laughed, "George doesn't even get a look-in."
Of course, we didn't forget the young prince as Mark handed over a signed match ball from Wednesday night's 4-1 victory over Bristol City.
"He will love that," said Prince William, who departed for an EFL meeting in Birmingham where he addressed Football League chiefs about his campaign.
'Heads Up' was launched having identified football as a uniquely powerful vehicle to reach men – and there are stark reasons why there is a specific focus on that group.
Statistics shows men are three times more likely to take their own life than women and suicide remains the most likely cause of death for men under the age of 45.
To view a full gallery of the Duke's visit to the training ground, click here.