Albion Head Coach Slaven Bilić was unveiled to the nation's media at The Hawthorns on Monday afternoon.
The Croatian, 50, sat down for his full TV press conference before speaking to radio broadcasters and written press, posing for photographers to grab the all-important 'shirt pic' inside the stadium along the way.
Sit back and enjoy the full 15-minute video from Bilić's first media opportunity upon his opening day at the Club, or read his full answers below…
How does it feel to be back in English football?
SB: It feels great. I would like to thank Luke, he is the one I initially spoke to. I would also like to thank West Bromwich Albion for the opportunity to manage such a big club. It's a privilege. I'm not English, but I have spent lots of my life playing or managing here and it was my wish to come back. The Championship was always on my bucket list. It's one of my boxes that I wanted to tick off and now I have the opportunity to be the manager of a massive club in this league. When I heard about the project and the ambition, it made me very tempted for this job and from there I only had positive thoughts. It only took me one day to say yes. It wasn't a big negotiation. I wanted to come here. The club really wanted me and they showed that which is the most important thing. I am really proud. It's a big responsibility but I am really excited to start.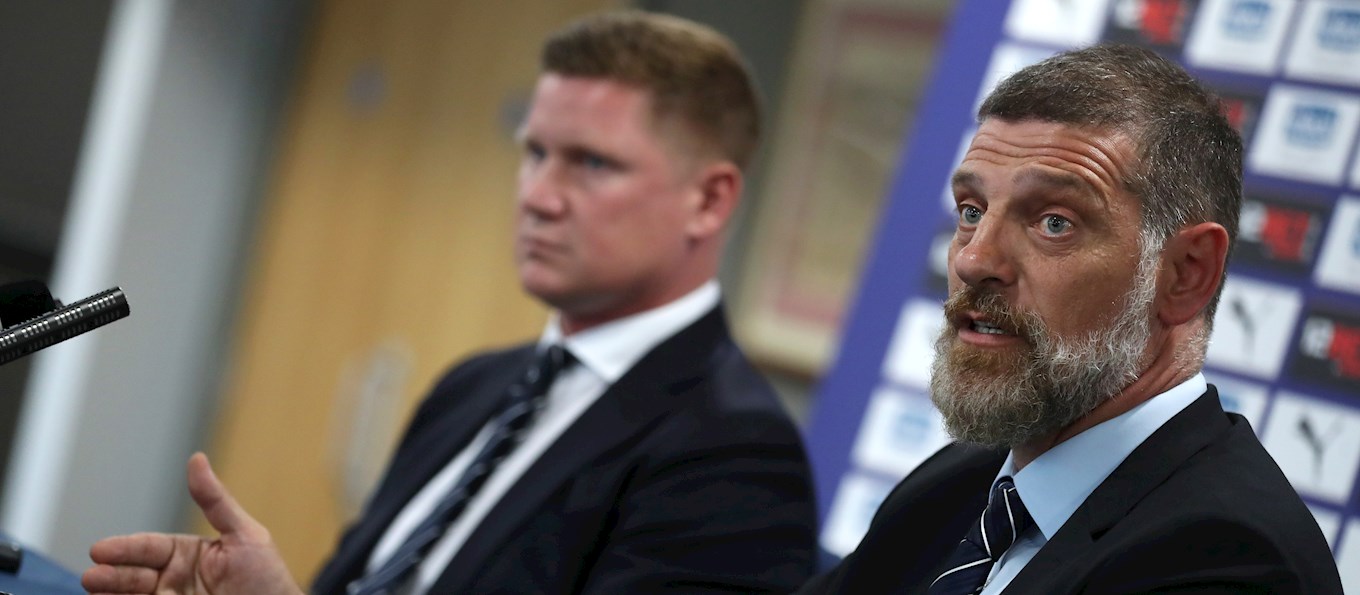 What does it mean to you that the fans are excited about what you can achieve here?
SB: It means a lot. It's a massive club because of the history and the fans. They are very demanding but they are very loyal. It's a traditional club and it's a family club, but also very, very big. We are going to try to come back to the Premier League this year. Short term or long term, this is where this club belongs. Like as in every second league in the world of football, it's not only us who are a big club in the league. There are many clubs who could say the same things, but West Bromwich Albion has something special. The club did everything to try and come back to the Premier League last year straight away, but unfortunately they didn't do it. I'm sure that we are going to do everything again to be in a position to be able to challenge for promotion to the Premier League.
Slaven, you said it was one of the boxes you wanted to tick to actually manage in the Championship. How will managing in the Championship differ to everything else you've experienced and achieved within football?
SB: Football is football. It's a game of 11v11. You have a squad, you have a ball, you have the fans and you have the ground. But there are differences. Not only for me, but for many, it's a very interesting league because it's very demanding, you have 46 games and basically when it starts it doesn't stop - you don't have any breaks. It's a pure essence of football. The grounds are proper football grounds. I like it. Many top managers love it. It was one of the things I wanted to try.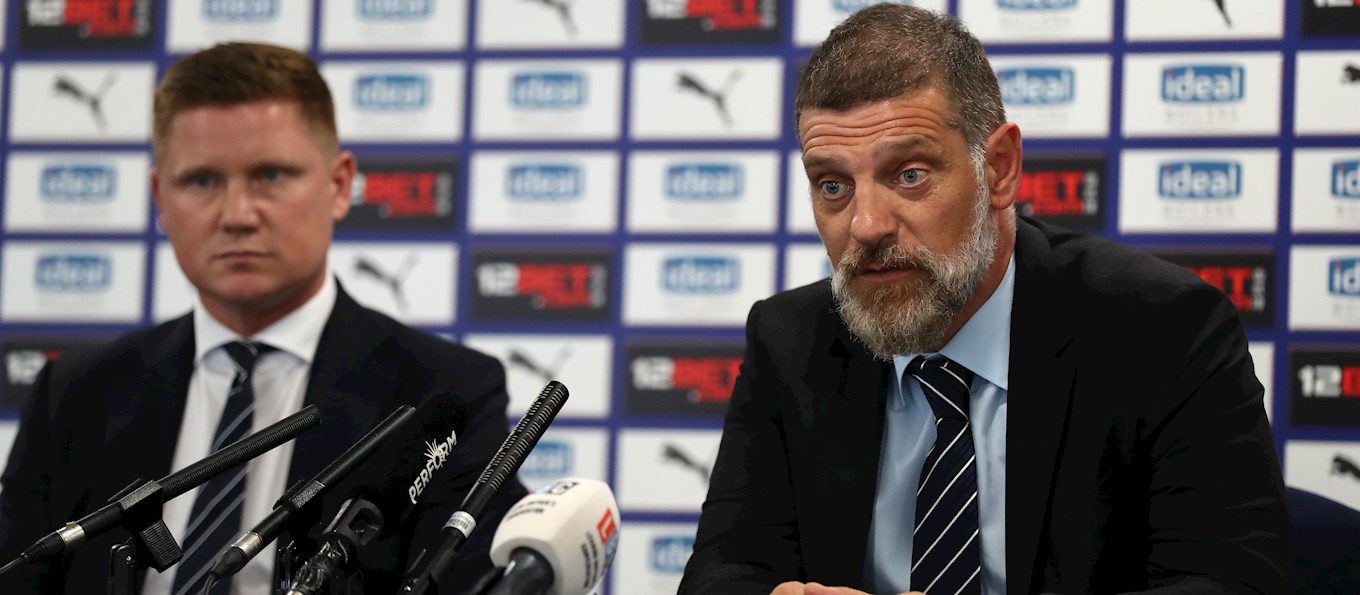 Three years ago when you came to The Hawthorns as manager of West Ham at the time, I think within the space of four or five months you experienced the highs of winning and the lows of losing.  What impressions did you get of the atmosphere inside the ground on those two occasions?
SB: With West Ham I was here three times. The first year we beat West Brom 3-0, the second year we lost 4-2 - which was 4-0 after 55 minutes, but West Ham came back to 4-2 and it was almost 4-3! And then in the third year it was 0-0. So I experienced everything.
It's not easy here, you know. I remember even the game where West Ham won 3-0. The first 15 minutes it was like we were under so much pressure. You could feel the crowd, you feel the noise, you feel the pressure. And that is also one of the reasons why I came here. It is one of these clubs and grounds where you can really still use that kind of atmosphere to help you. To be like a hostile, home crowd.
And to be fair, when I didn't know that I was coming here I watched both the games against Villa. That atmosphere in the second game, you could feel it back home where I was watching it. You could feel it on the telly. It was bouncing, it was buzzing, and then I spoke about that game in a coffee shop afterwards and my friends were telling me the same - that it was proper football.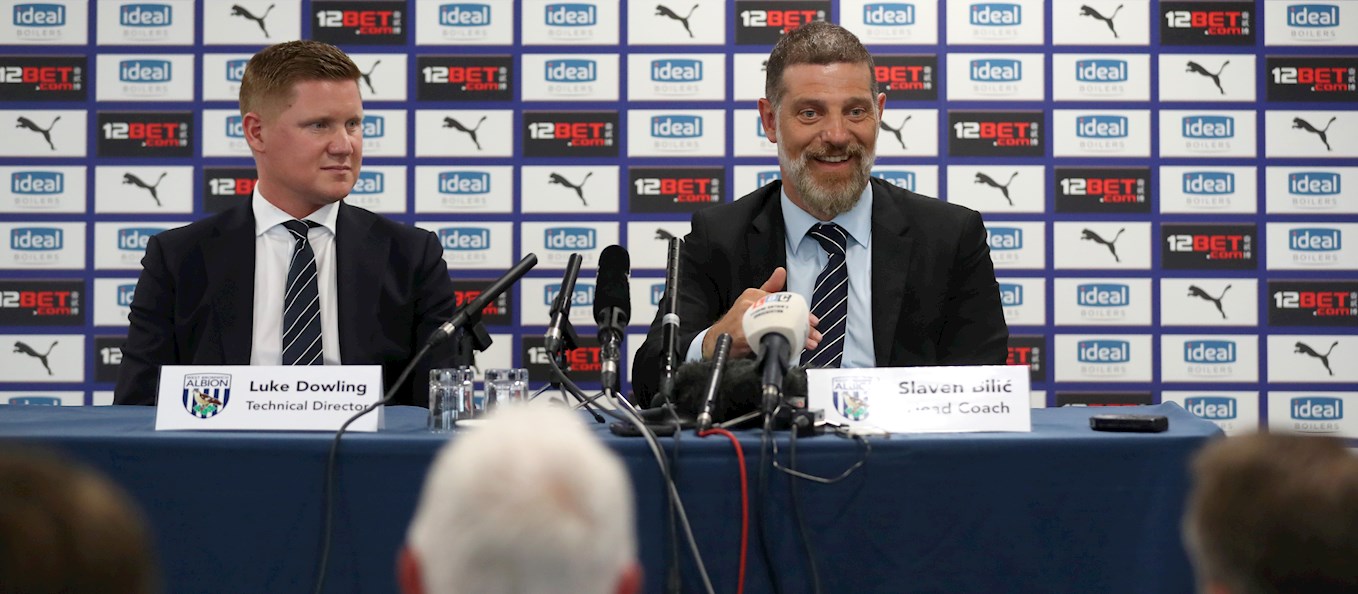 The Albion fans we've spoken to speak very highly of your passion on the touchline. Can we expect to see a lot of that this season?
SB: Of course. The passion doesn't come and go. It doesn't depend on the level you're working at. I know I'm going to have passion on the touchline whether I'm working in the Premier League or anywhere - I had a passion, also and even more, when I was on the touchline in Saudi Arabia a few months ago. I'm going to be me.
This is my job now, and to be fair I don't understand people who ask me 'why? Why have you come to West Brom?'. It is a league that I like, and to be fair I didn't have in this very moment top, top European clubs - but was this my only offer? No. I chose this because I love it, I like it, and not only because it's a great opportunity for myself but also - without being big-headed - this is also a great opportunity for the Club. You need a little bit of luck, but hopefully we're going to be a good match.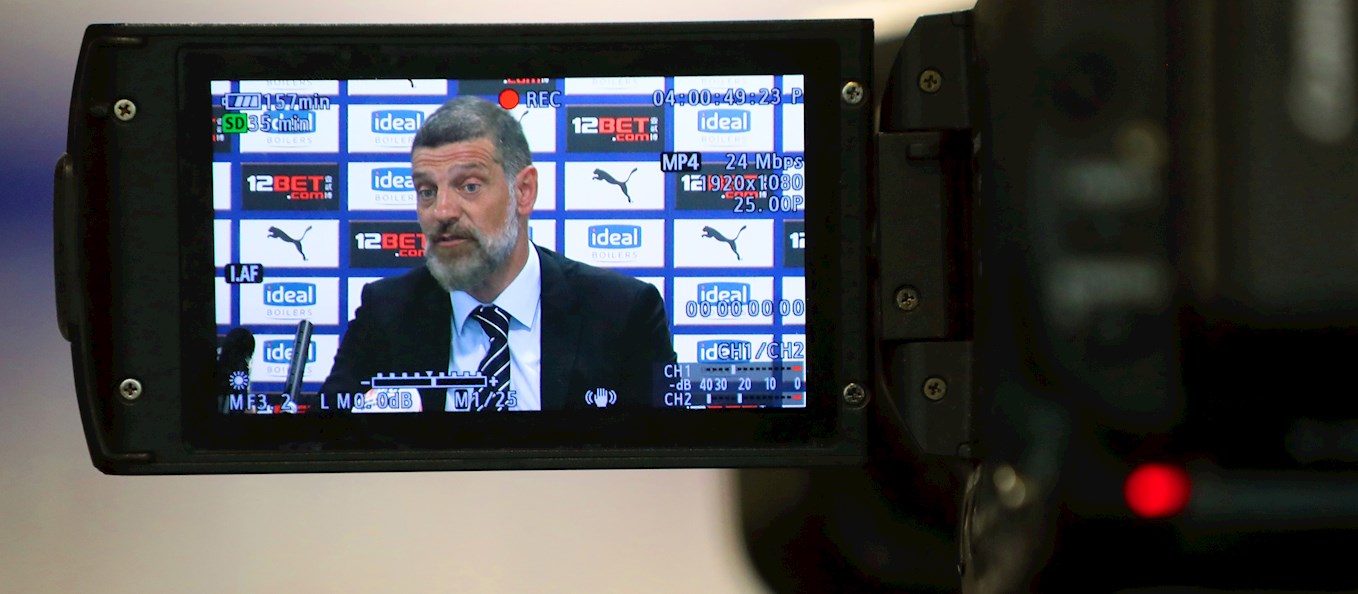 Do you expect a busy summer of activity in the transfer market?
SB: It depends. We are in a situation where we have to be prepared for anything. It's about the work, of course, but it's also about the squad that you have. We have to be prepared because maybe some of our players will be asked for by clubs from the Premier League or Europe. It doesn't look that way, so it's all positive, but it's only just started so we have to be aware. We have to work like crazy, like we already started two weeks ago, but basically we're going to do everything within our budget to be ready to play for promotion. That's our aim, that's our goal. It's not totally down to us, but we are hoping to be there and we're going to give everything.