Sandwell students were empowered to have their say on knife crime through a West Midlands Police workshop supported by The Albion Foundation.
The gathering discussed why some young people carry knives, and what we can do collectively in the future to prevent knife crime.
Held at the Dorothy Parkes Centre, 11-17-year-olds learned more about what is being done to tackle the issue, as well as share views with their peers and members of the police.
Students from the Foundation's Secondary Time-Out programme were in attendance, as well as pupils from Holly Lodge High School, Shireland Collegiate Academy and Sandwell Academy.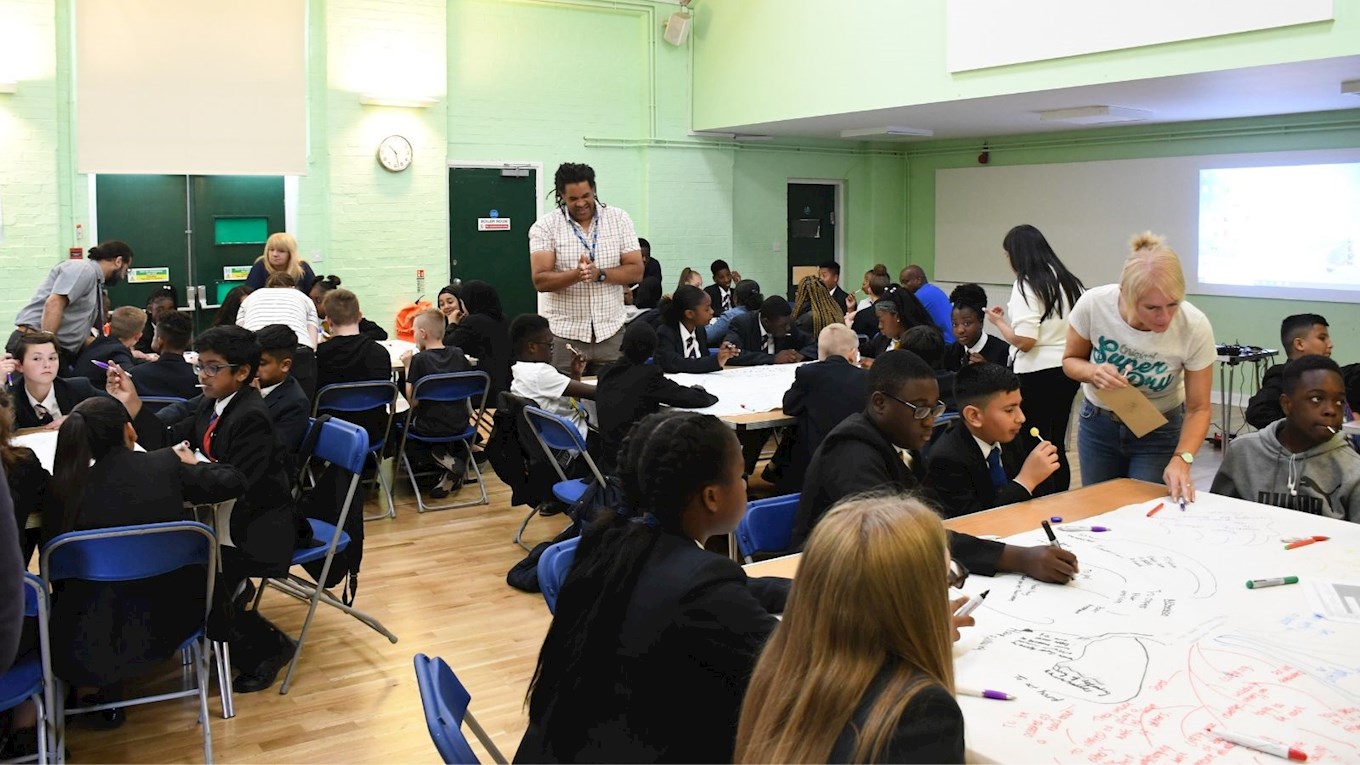 Knife crime offences have increased by 8 per cent nationally over the past year, with the West Midlands having the third highest number of offences per 100,000 people across the country.
Numbers in Sandwell don't reflect the rates reported across regions in England and Wales, as Chief Superintendent Richard Youds, Neighbourhood Police Unit Commander for the borough explains.
"In Sandwell we haven't seen what has been reported in other parts of the country, but we want to keep it that way," said Richard.
"I want us to work hard with partners such as The Albion Foundation in making sure that young people are diverted away from carrying knives and give them other opportunities within Sandwell.
"The Foundation has supported us for a long time and we work closely with them in the diversionary aspect with young people, diverting them to other interests and building their self-esteem," he said.
The event provided a valuable opportunity to engage 80 young people about the issue, particularly the Foundation's Secondary Time-Out students, according to the charity's Inclusion and Schools Coordinator, Craig Bannister.
"It's great that the police approached us to come along, there are secondary schools here but they've also recognised the fact that we've got young people who they are targeting as well," said Craig.
Occasionally averse to the police, Secondary Time-Out student Tajon Caldo appreciated the support from the force on the day.
"Sometimes I don't like being around police but today has been a pleasure to be a part of, learning how to stop knife crime and the causes of it," said Tajon.
To find out more about the Foundation's Secondary Time-Out programme, please email craig.bannister@albionfoundation.co.uk.