West Bromwich Albion Baggies have been crowned champions of the West Midlands Regional Powerchair League Championship Division for the first time in their history.
The squad of predominately 11 to 16-year-olds managed to clinch their first league title by defeating opposition assembled with players older and more experienced than themselves to culminate in a memorable season for the side and WBA Baggies Coach, Dave Lewis.
"For me personally it's been one of the season highlights in terms of our entire powerchair programme" said Dave.
"I'm really pleased, they've listened and taken everything on board."
Such a youthful side achieving success at an early stage of their journeys through the sport can only be a good thing for WBA Powerchair.
"I think there's a lot of potential in this team," said Dave.
"You can see their confidence growing and hopefully this will give them even more confidence and help them reach their goals and dreams, which I hope will be to go on to the National League."
Unbeaten throughout the season, winning eight and drawing the other two of their ten fixtures, conceding a single goal along the way.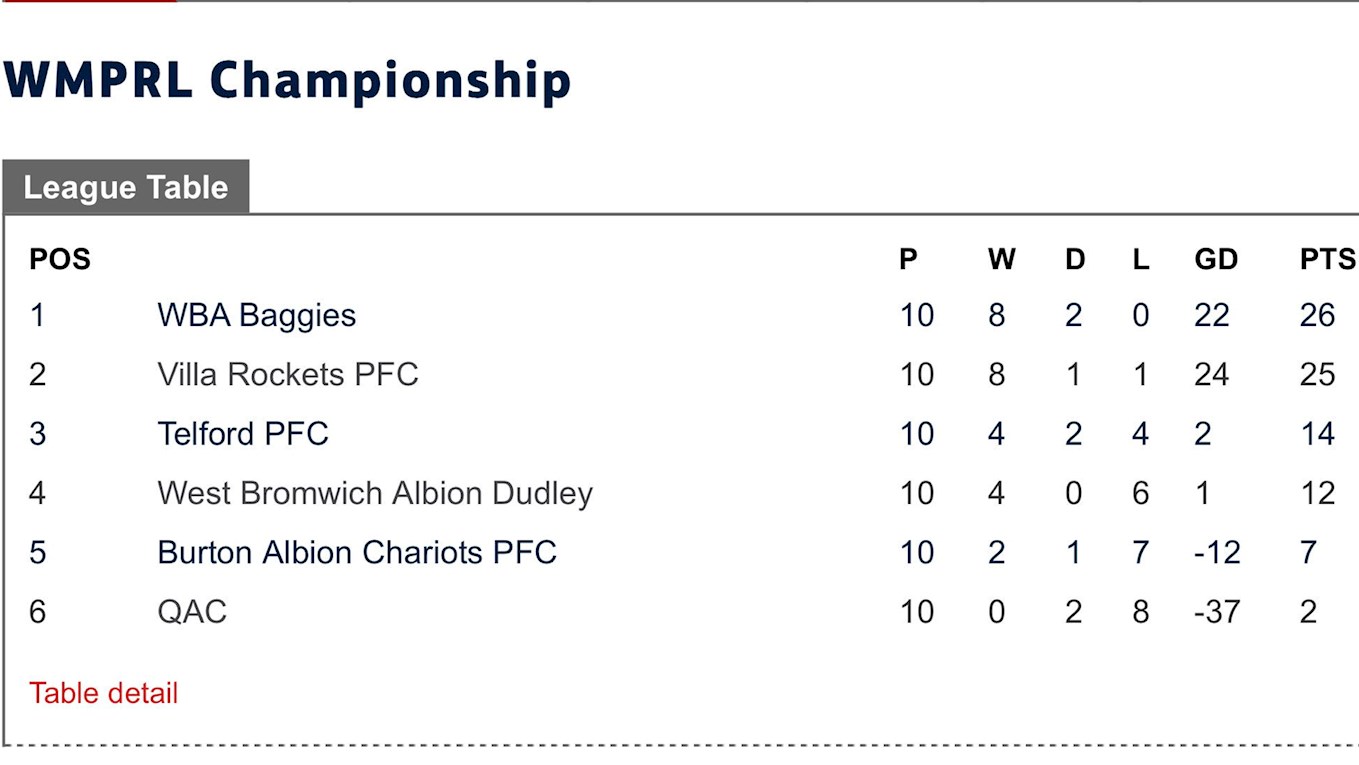 It's been a successful couple of years for WBA Powerchair, following on from the first-team's treble-winning campaign last season and with a national high of six teams and 36 players within the club, the future continues to be bright for Albion in the sport.
"This league win shows the strong programme that we have," Dave added.
"The strength and depth and the player pathway that we have in place does work, so it speaks volumes about what we do here."
"It's magnificent and I'm extremely proud because when you work with players for a few months and see their development, to have something to show at the end is really good and makes it worthwhile."
For more information regarding the WBA Powerchair programme, please email paul.hunt@albionfoundation.co.uk.