He's already fled Alcatraz and now 'Blind Dave' Heeley is preparing to Escape from Colditz in his latest fundraising campaign for The Albion Foundation.
The West Bromwich-born athlete, who recently turned 62, will cycle 800 miles from the once-infamous former prisoner of war camp all the way back to The Hawthorns to raise money for the Club's official charity in April 2020.
It will be the 75th anniversary of the liberation of the castle at the end of the Second World War.
Dave, who was joined at the launch by four-time cycling world champion Hugh Porter and Baggies legend James Morrison, has raised hundreds of thousands of pounds for good causes, including more than £200,000 for the Foundation, by taking on the Marathon des Sables, all 25 of the Great Runs, Top-2-Toe, 7in7, Escape from Alcatraz and much more.
And it is The Albion Foundation's work with disabled children that has driven the prolific fundraiser to take on yet another epic adventure for which he hopes to raise £75,000.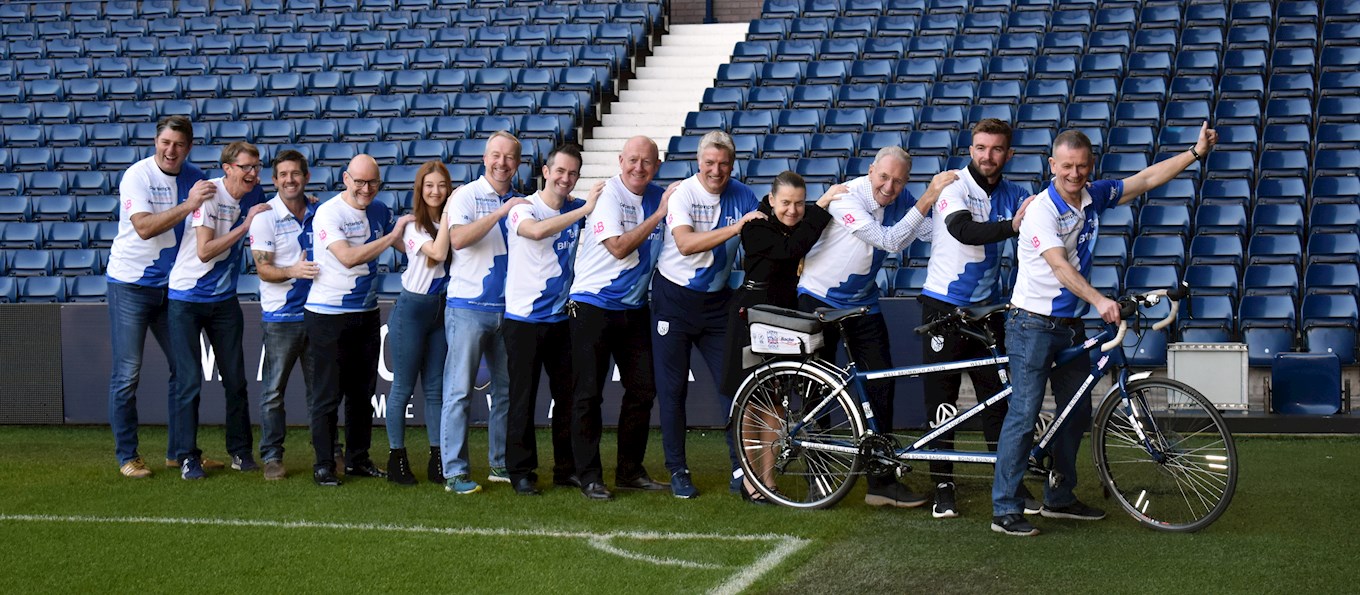 "The Foundation is a fabulous organisation that helps with all manner of things, including blind kids football, wheelchair football, special needs, underprivileged children and much more," he said.
"When I was a kid and I was their age there was nothing out there for me. There wasn't the help that is out there now. For me now, although I am an old codger, if I can do what I can do then I am hoping it just inspires others to think they can as well.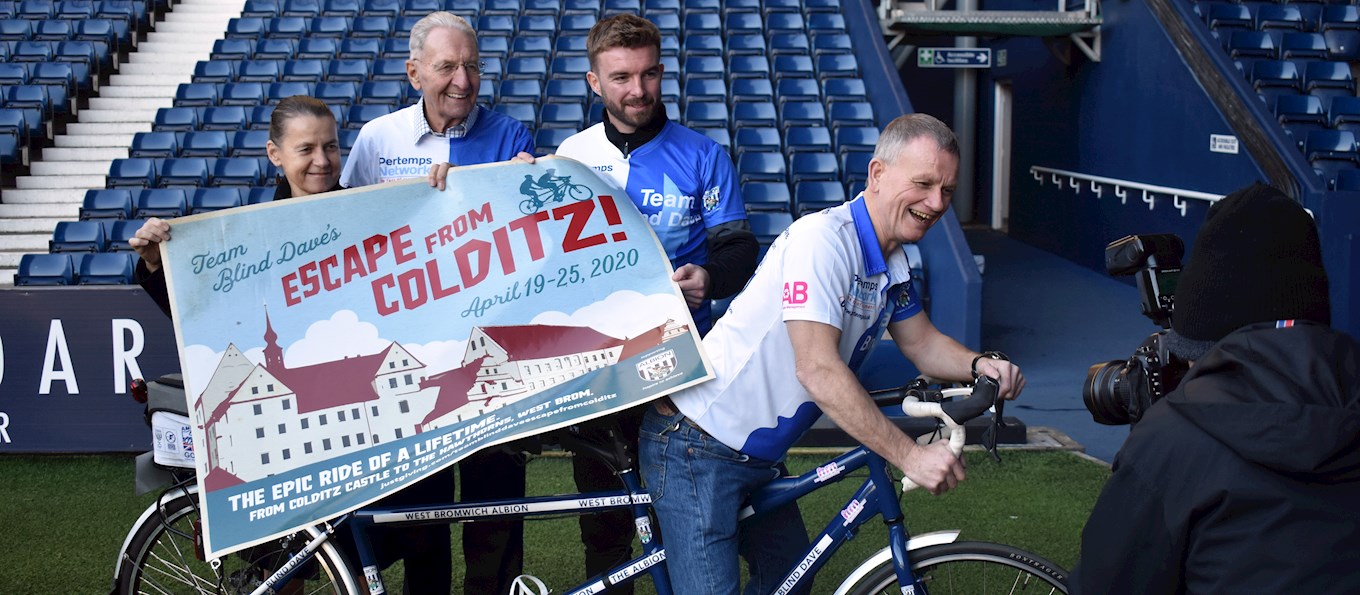 "If the kids can see us start and finish and still smile then I am hoping it brings them on and they think if the blind old codger from West Brom can do that, what can I do?"
"Next April we are spending two nights in Colditz Castle and then we're riding back through Germany. We have four stops there, then Holland, down to the Hook of Holland, across to Harwich, back through Peterborough, via Meriden, back to The Hawthorns."
Help Dave reach his £75,000 target, here.