Local schoolchildren unveiled their visions for The Hawthorns to Birmingham-based architect company BHP Design for the latest PL Enterprise challenge.
Year Seven pupils from The Link Academy pitched their hypothetical proposals for a stadium extension at The Hawthorns to the company's owner, David Bloxham.
Headline Partner for the Foundation's Disability and International departments, it proved a valuable opportunity for the charity and company to work closely once more.
"It was very exciting and a new experience for me," said David.
"It was wonderful to be a part of the Foundation's day-to-day activities."
A West Bromwich-born businessman, David's company has grown to an international level, working across Europe, the Middle East and Scandinavia.
Passing on his business experience and advice was beneficial to both the pupils and the man himself.
 "I was very impressed with the standard of presentation – I'll be taking some of the ideas to use myself," he smiled.
"A couple of presentations really stood out to me."
The Foundation has worked closely with the Club to pull the challenge together, using real-life scenarios to engage the children in the sessions.
"I think that's absolutely fantastic," he said.
"Football is a massive part of the community and to use it as an educational tool is a fantastic idea and I'm really pleased by how the Foundation use the Club in that way."
Having a proactive charity partner adds real benefit to the sessions delivered by the Foundation's Education Department.
"For the children to actually pitch their designs to an architect is fantastic because they're getting a person who's been successful in that area to judge their ideas and pass on advice," said Erin Hicken, The Albion Foundation Enterprise Coordinator.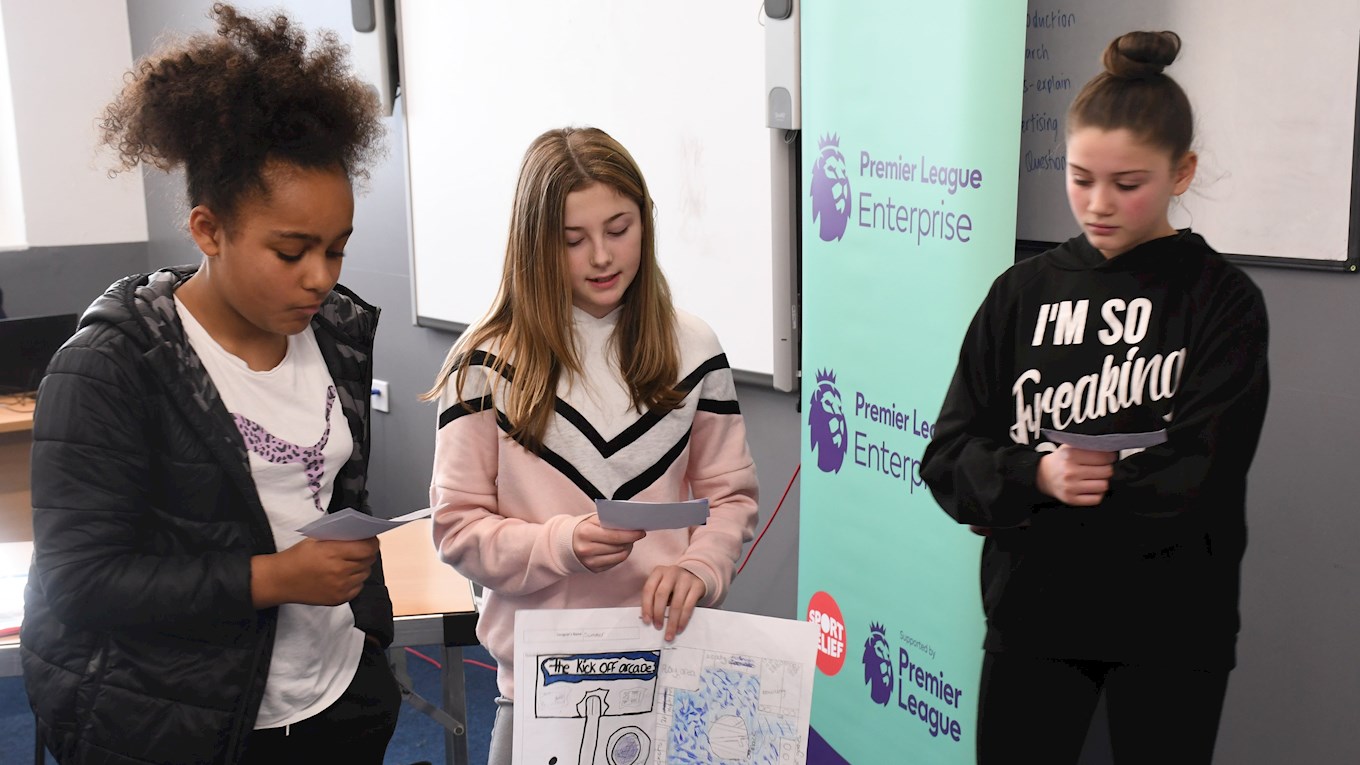 From children's play areas to spas and gyms, the opportunity for the pupils to pitch their ideas to a real-life expert in the architecture industry was an equally exciting and nerve-wracking experience.
"It was good but I was very nervous," said pupil Dajanae Lewis.
"It was scary presenting to David but it was good to pitch to someone who's got experience in what we spoke about."
For more information about the PL Enterprise programme, please email erin.hicken@albionfoundation.co.uk.
For further details on becoming a Foundation Partner, please email jonathan.ward@albionfoundation.co.uk.