Albion Women's skipper Hannah George has been talking all things development and leadership to celebrate International Women's Day.
Worcester-born Hannah has taken up a key role for Louis Sowe's side in recent seasons and as the Baggies mark International Women's Day she describes how she's grown into her leadership responsibilities and how others can follow suit.
"I'm really enjoying my football at West Brom," said the former Birmingham and Aston Villa player.
"It has been a bit up-and-down, with a relegation to start with, but we got promoted and that was a great season for me, especially as I was captain that season. I really enjoyed winning the double, and we had, and have still got, a great group of girls."
"I'm not really sure how it came about that I was made captain, and I certainly wasn't expecting it at all.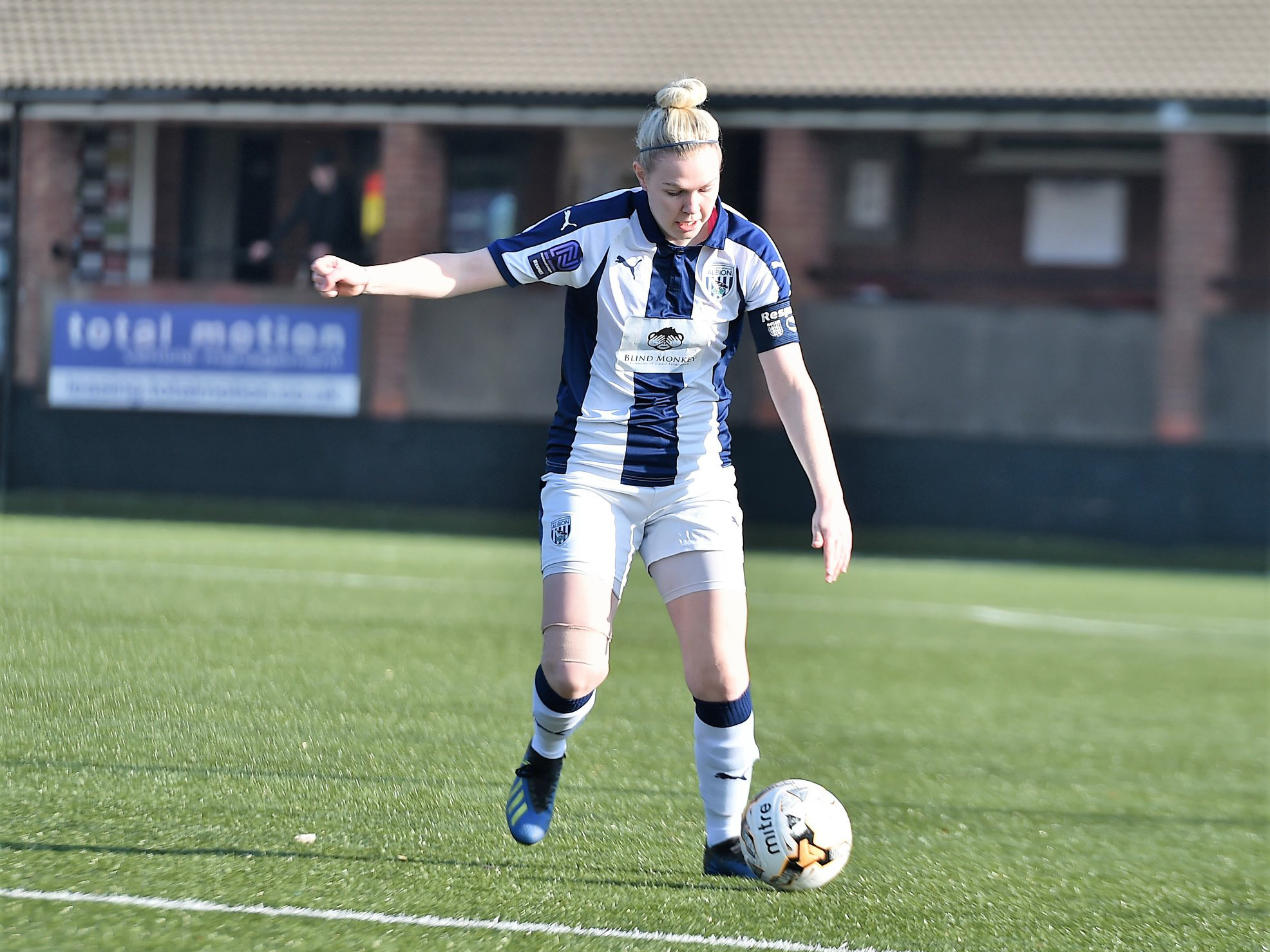 "I am always more than happy to play my part in the team and work hard for everybody. I think it's mainly because I am quite competitive and as I have got older, I have become more vocal in encouraging other players and trying to lead the way in the games.
"I am absolutely privileged to be captain and it's a great club. I try and do my best in leading the team and encouraging the players to do their best on the pitch.
"We have got different characters in the group, and when I was younger, I was quite a quiet person. 
"Playing with, and being around older players as you get to the first team, and seeing how they are on the pitch and how they speak to people, you start to think that's good, because they are communicating. Communication's important and that's what it should be like.
"I do enjoy being captain. It's difficult when we lose because I am probably one of the biggest losers. I hate losing and I just want to go off and sulk, but it's not an option when you are captain. You have to set an example and be positive.
"There is always a bit of extra pressure when you are captain, to perform and set the standard in the game and in training. 
"It doesn't come straight away though. You grow as you get older and start building your personality. It's great now to be able to set an example to the younger ones to know what to aim for."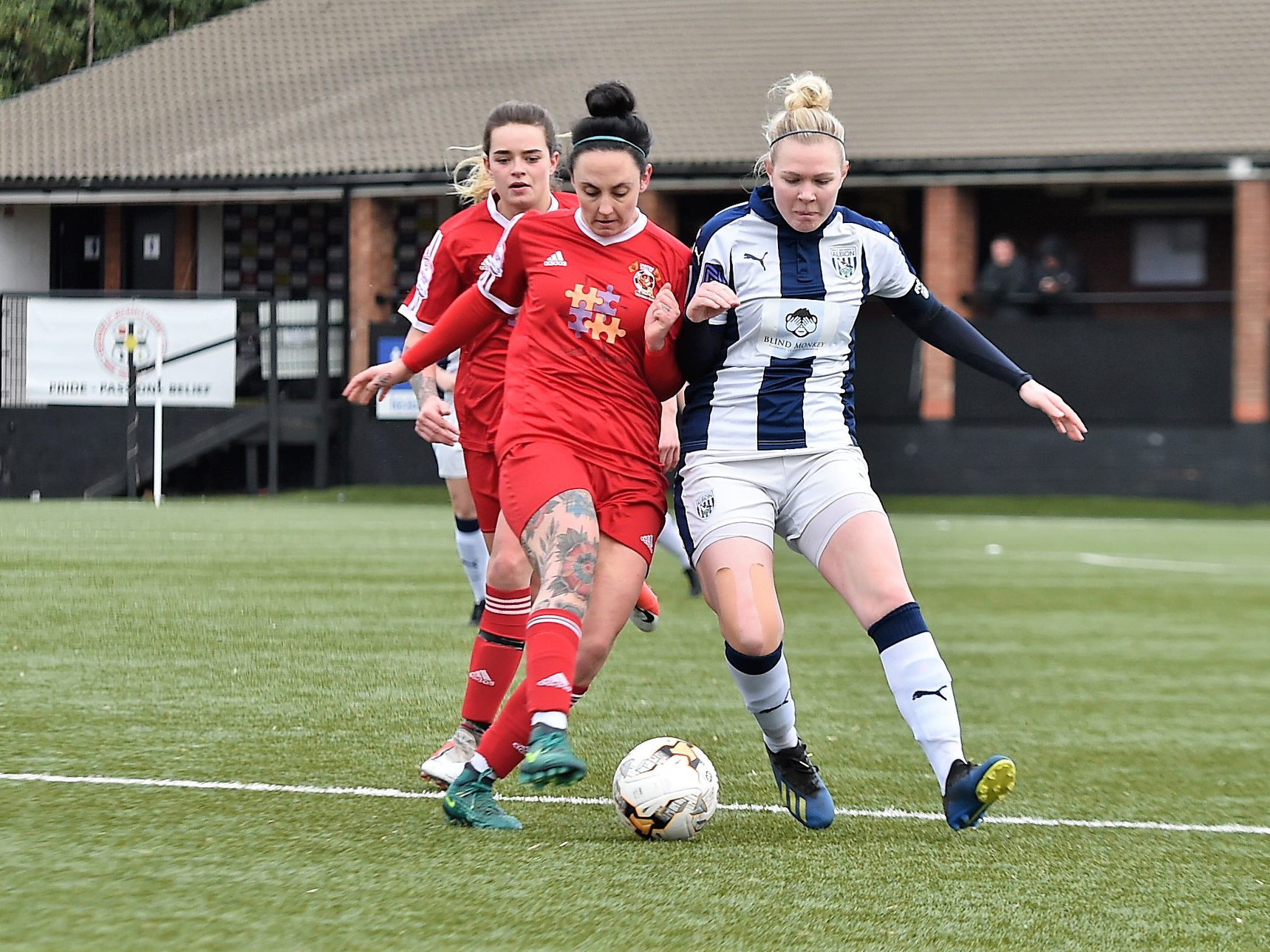 Hannah's leadership will be needed more than ever at the resumption of football this season. With the Covid-19 pandemic having wiped out the winter fixtures, Sowe's side are hoping to return to competition in spring, circumstances permitting.
"It has been really tough, but I have been more motivated this lockdown than last season. I'm also not working at the minute because of the lockdown, so I've had some time to focus on myself and keep myself fit and motivated.
"I'm not a massive fan of going out running, but I drag myself out and get the legs going. We have a team WhatsApp group for the occasional chat and we do virtual yoga sessions over Zoom on a Monday and then we'll do a HIIT [High Intensity Interval Training] session on a Wednesday, when we have the development and Under-18 teams with us too.
"It's frustrating, because our last game against Forest – which we knew would be a big game – we came away with three points which was fantastic. We thought 'it would be good if we could go on a run here', and then it was 'no, the season's off'. 
"People maybe underestimate us as a team, but we have great potential, so we'll keep quiet and keep performing when we can."
Follow West Bromwich Albion Women's team on Twitter at @WBAWomen.