Albion Academy Manager Richard Stevens discussed a range of topics in a recent Q&A which marked his one-year anniversary at the Club.
From players securing loan moves this season, transitioning from the U18s to the PL2 side and where Stevens sees the Academy in a year's time, you can read his thoughts below…
Q: What's been the situation with the Academy setup since returning to the training ground?
Richard: "Lockdown for us finished during the third week of July and we were able to bring the boys back in for a couple of weeks on what was called, Phase One Training, which was groups of six for 60 minutes only and after a week of that, you can progress to Phase Two. This was semi-contact in bigger groups so for us, July and August was about getting the boys in and reengaging them with football, physical activity and even to the extent of engaging with each other again because months on Zoom calls, and not seeing them actually had an impact on all the age groups. 
"So it took a bit of time but the Premier League have been very supportive all the way through. For the 16s, 18s and 23s the biggest challenge was with the bubble up at the training ground. They're not allowed to live a life that they would have a year ago in terms of changing rooms, physical conditioning, nutrition and pitches. We are based at the EPPP building opposite The Hawthorns, so most of the work was done on the 3G indoors and outdoors. 
"Over the last few weeks we've been able to get the boys back at the training ground on grass so what the 18s and 23s do is they meet on the car park there, proceed to the marquee which is a safe zone away from the first team and then walk down the path to train on the grass so that's been a big improvement and we're as near-normal as we're going to get for a while. Both teams have started their competitive programmes and are progressing." 
Q: How beneficial has it been for the club to get a lot of those on the fringes out on loan this year?
Richard: "It was a real issue we had last year because coming in during my first year, we had a massive U23s squad. Probably around 35 players available for selection which meant the talented 18s couldn't get football in the 23s - because you have to be fair to people - which, in turn, means your best 16s can't get stretched in the 18s so we had a real challenge getting minutes in last year. So we've made a really conscious effort to get boys out on loan really quickly. 
"The first two to go out were Josh [Griffiths] and Finn [Azaz] to Cheltenham and Josh has played nearly every game there as a 19-year-old boy, which in League Two is incredible. Josh is getting real experiences and winning football, it's obviously a shame it's not in front of crowds because that adds another layer to it. 
"What happens then is our Loans Manager, Paul Terry, Luke Dowling, Deon Burton and myself have contacts and try to find the right moves for them because it's all right wanting them but they've got to go somewhere, as long as they do well, that they're going to get half a chance to play. We had Jamie Soule who went to Barrow and didn't kick a ball so although there's some positives in that, where no loan's a bad loan, but there are better ones than others. 
"This year it's been important but unfortunate for the likes of Callum Morton and Nick Clayton-Phillips who've gone out with the intention of playing and have picked up some medium-term injuries."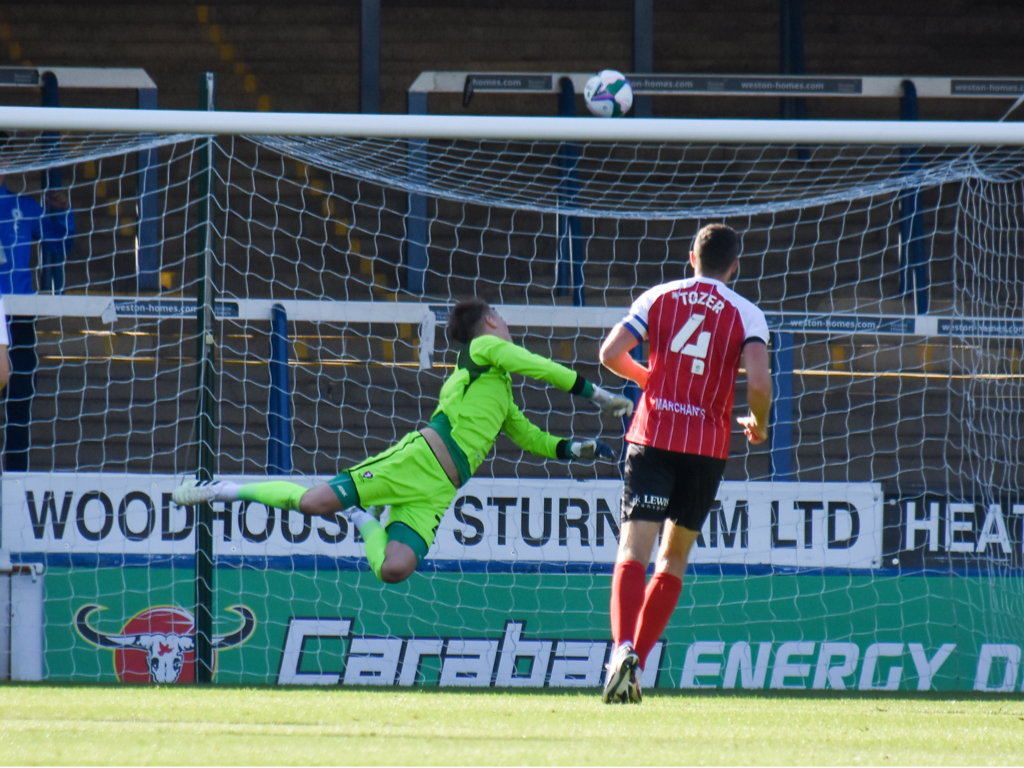 Q: It must be good that you know some of the managers who the younger boys will be working under this season?
Richard: "Absolutely and I've known Jimmy [Shan] for 20 years and my relationship with him goes back further than his association with West Brom. I know the quality of Jimmy and Darren Moore's work, their belief in young players and you know the boys will be looked after and all the help they need. 
"So many clubs wanted Callum Morton this year and he played at Northampton last season in a successful, direct style of football, and they wanted him again which would have been easy. But going to Lincoln is a different style which gives him another set of experiences where he's not going to be direct, he's got to start linking the game up now which is a bit closer to how the gaffer at West Brom plays. However, this year, when fit, he will be playing through the pitch a bit more I would think." 
Q: What is loans manager Paul Terry's role with the Academy?
Richard: "Paul's job is to liaise with Luke, Deon, myself and we look at development action plans for the boys. Stuff like who's going to go out on loan and what level can we get them playing at. So Paul makes contact with clubs and find out what they're looking for and look at the style, experience of the players that they'd be playing with and then once the player lands at the club, Paul will be in touch with that club in terms of progress, problems we need to be aware of and then he and other staff will go and watch games where possible. His job is to monitor their experience from the initial connection to transport, where they're going to be staying, what contributions the clubs will be making towards the player and then his ongoing development so it's an interesting role." 
Q: As a result of the loans, there are more 18/19 year-olds developing in the PL2 group - is that beneficial for their development regardless of the results?
Richard: "It's a really fine line between winning games because you're strong and then there's the risk of being young and losing games. Inside our building, we can manage the losing game side of things as long as we're competitive and developing. From the outside, it doesn't always look right if they've lost two or three in a row. But I'd much rather have it this year than last year when we couldn't get a younger player near the 23s. So this will give us a better outcome but it may look a bit turbulent because we might go and lose against Forest Green in the EFL Trophy, but if we lose 2-1 in the PL2 then that's a game of football. However, if we're losing by four or five then it's not football, but we won't get to that stage."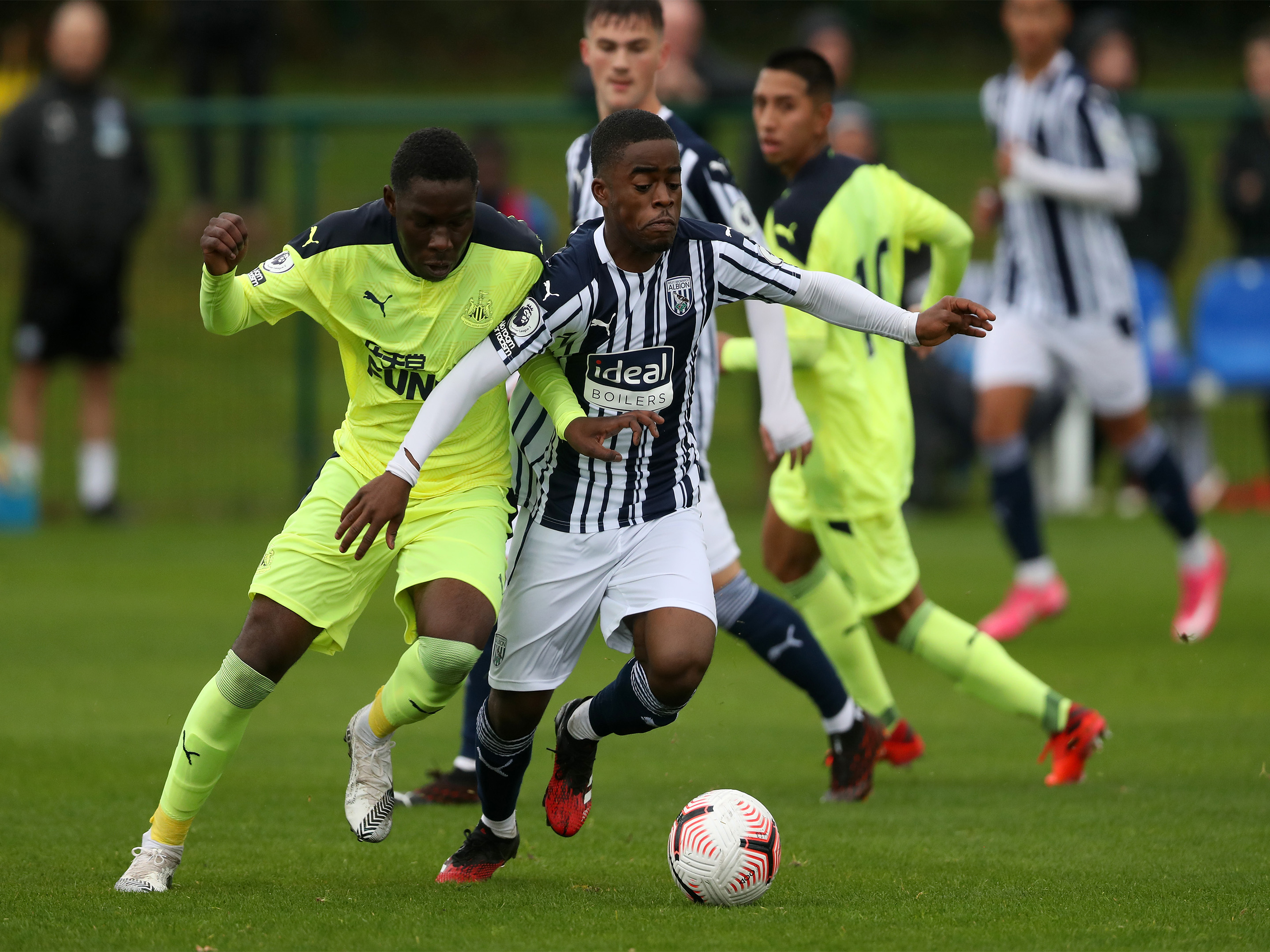 Q: It must be pleasing that there remains a steady stream of talent coming through the Albion Academy ranks…? 
Richard: "There's plenty of them and we just didn't get a chance to show it last season. Jovan Malcolm was scoring goals regularly at U18s level and would probably have warranted a run in the 23s last year too, as would've other players. Finley Thorndike had a good spell, Taylor Gardner-Hickman did well but we couldn't get them near the 23s because you've got all those players in it as well as three or four first team players dropping down. If Jovan does well this year, he can go in and get some 23s exposure as can everyone." 
Q: You've been Albion Academy manager for over a year now. How would you sum it up?
Richard: "I've really enjoyed it. It's everything I thought it was going to be in terms of the football club and when I was at Coventry over 12 years, I was always envious about what West Brom had in terms of facilities, resources and players. With the staff we've got in now, I'm really comfortable with everyone who's in the building and they're the right people to move this Academy forward there's no doubt about that." 
Q: Finally, what do you see as the next stage of progression for the Academy in the future?
Richard: "I was really impressed when I initially met Luke and Mark Jenkins because they were big believers in the Academy. West Brom are a proud Category One football club and we're in really good area; the diversity is incredible, the access to the training in terms of the train station near The Hawthorns and motorway links gives us a real edge. 
"Over the next 12 months I'd like to stabilise the staff because there's been a turnover - not negatively but positively in terms of  the fact I've brought three former West Brom staff members back to the club. I looked at Albion and thought it had a family feel so it has to have that as an academy as well.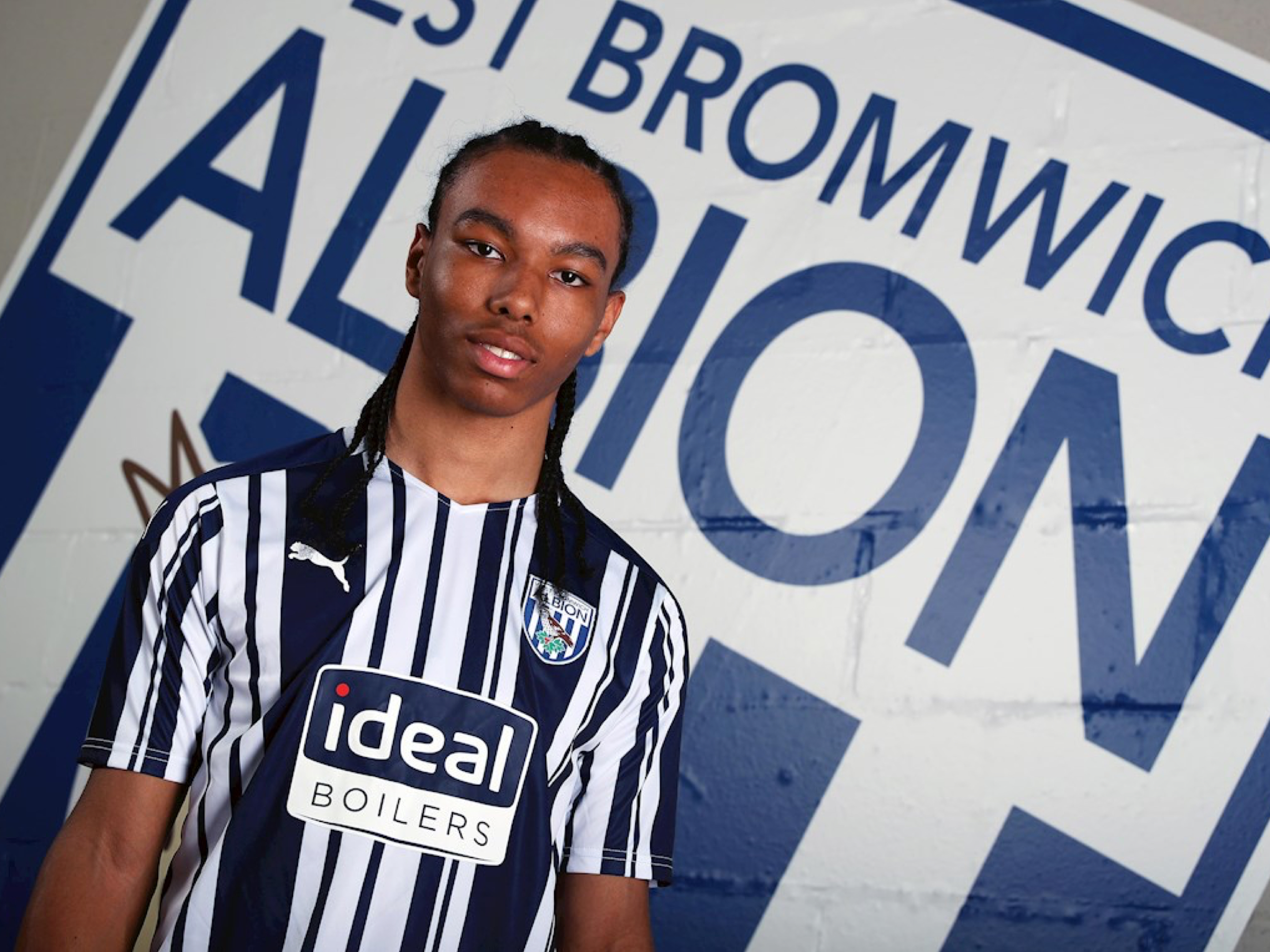 "Kevin Dove has come back in full-time on the recruitment team and was here years ago, scouting Rico Richards as a 7-year-old, Jamie Soule, Sam Field and a whole host of others. 
"Lee Baker was here up until 18 months ago and left because of a work-life balance. Lee's an incredible member of staff and Jamie Russell was here 10 years ago, went to Everton, Salford and he's back now, too. Mozza has also been great in assisting Deon with the 23s and he's made a fantastic start to his coaching journey. So I've tried to bring people in who know the club, West Brom fans and parents will recognise them and it heightens that family feel rather than bringing people in from out of the area or people that I know. 
"Getting Rico Richards over the line was a big statement, and massive credit to him and his family, because they see the value of their local club and what we can do for him. So Rico bucked the trend and we've got to use that now for the next group and we need to get these players the opportunities they need to go and develop themselves. We've got to keep producing players that are capable of going into the manager's first team when he needs them. 
"You have to work above and beyond football. You've got to know about the families and know you've got their boy's best interests at heart and they have to feel like we can offer something to them more than in football and that's what we're trying to create at the moment."