Get to know a lifelong Baggie and Academy player, George Harmon. We caught up with full-back to talk through his journey with Albion so far...
Q: What were your earliest footballing memories growing up as an Albion fan?
GH: When I was younger I always remember going up the Albion because I had a season ticket. The first players I can remember coming through were Jonathan Greening and Robert Koren. I remember us getting promoted when they were here and as a young lad I was able to see my club go up into the Premier League, which was great.
Q: Going from the stands to wearing the shirt must've been surreal when you found out the Baggies were interested in signing you for the Under-7s…?
GH: It's a nice feeling but I feel when you support the club you play for, you have that little extra motivation to do well for them. It doesn't matter what level you play at whether that be first team or the Under-23s, you give 110% because you know how much the club means to the people you've grown up with.
I got scouted from Holy Name FC and it's not far from the training ground, near Great Barr. So I was there for two seasons but when you're that young, you don't really understand what's going on and you just want to play football and have fun with your mates. But then when your parents tell you that West Brom are interested, it's a no-brainer when the club you support come in for you. My family are really supportive of me and always have my back. I've had the highs and the lows with them and it's good to have them behind me. My dad and grandad got me into supporting the Albion when I was younger and they wouldn't have had me support any other team. 
In the end, it's turned out to be a really good decision that I made at a young age. 
Q: And your family, like many others, played a big part in your progress. Was it as equally fulfilling for them as it was for you when you earned your pro deal in 2019?
GH: It's a big achievement to get at that age because not everyone is lucky enough to be scouted but I'm grateful that I was. You have to understand you're in a privileged position with the facilities and support that's around you. But at the same time, it's our job so you have to make sure you're giving 100%, but also getting the enjoyment out of it as well. So it goes hand-in-hand and it's great to be a part of. 
When I signed my first professional contract, that was a really special moment for me. All the hard work I'd put in, the years I'd invested and sacrifices I'd made at a young age to get that contract was a massive achievement for me. I was really happy that I was able to get one. 
But you have to make sacrifices as well and they're sacrifices that some people might not get. Little things like eating; if I'm round for a family meal for example and they're all having a takeaway, I know I'm not going to be able to have that because I've got a game or training the next day. So I'm sticking to my chicken and pasta! It is tempting at times and they'll encourage you to have a piece of something and especially as a kid when someone offers you cake or dessert, it is hard to turn down! But it's got to be done.
I always do extra work because I'm only 20 and you're not the finished article until mid-20s, so I'm just making sure I continue developing. I do gym work outside of football but when I'm in football I'll do the sessions, and then after I'll do a little extra practice either with my team-mates or the coaches to make sure I get the most out of what's around me. It's easy to get caught up in the bubble of a professional footballer, but you haven't made it yet and you need to make sure you keep working hard to be where you want to be.
Q: You're now comfortable in the left-back role, but was that always your position?
GH: No. I was scouted as a central-midfielder when I was younger and I probably played there up until Under-11/12s, then I moved to left midfield and then to left-back quite quickly really. So I've been playing left-back for about six or seven years now and myself and the coaches eventually decided that left-back was the best place for me - especially being left footed. There's not many left footers that start from a young age because everyone's pretty much right-footed.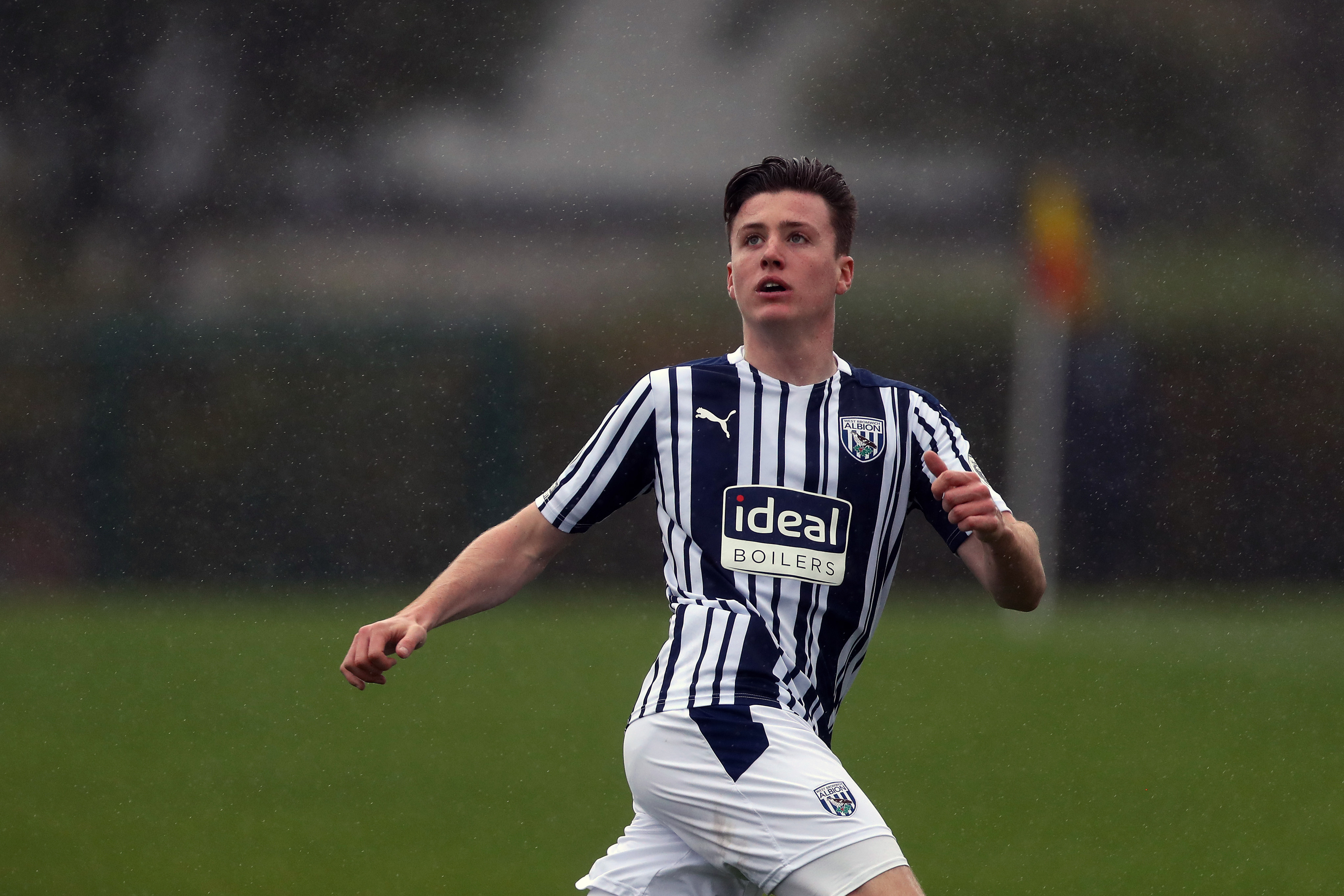 Q: And a lot of the boys in the Academy have been here with you from a similar age. Do you have to use those friendships to motivate not just your own, but each others' careers? 
GH: Time flies by and when you're in it, you think a season's a long season but when you look back at the end of each one, you see how quick the time has gone. There's been a lot of lads come through the system at our age group and there are still five or six of us that have grown up together since Under-9s, so it's been nice to see them go off and do well breaking into first teams on loan.
You need players around you that can push you because football is a ruthless industry and you can't have individuals - you have to be a team. I think we have built a good togetherness growing up and that's because we'd always push each other and not leave 'any man behind' as it were. We made sure we all pushed through it together and the lads are reaping the rewards of that now. 
Q: And with those boys and on your own, you've made some great memories. But which stand out the most for you? 
GH: I'd say that game against Everton in the FA Youth Cup and also recently being on the bench for the first team in the FA Cup. It was a really good experience for me and I learned so much just from that weekend away with the first team. It was great I was able to experience that. 
We met the Albion team that won the FA Youth Cup all those years ago and it was a nice experience because it makes you realise how important the Youth Cup is and how many years it goes back. They were telling us their memories of the FA Youth Cup and it was a brilliant experience. 
Q: You also won Scholar of the Year at the end of the 2018/19 season and received the award from England boss, Gareth Southgate. What was that like?
GH: It was a really good experience and he did a Q&A as well where he discussed what he expects from his players and it allowed me to just take on little bits of information and put them into my football. I was grateful to receive the award. A few summers ago, everyone grew back in love with England's football team again and that was partly down to Southgate so it was great to receive the award from him.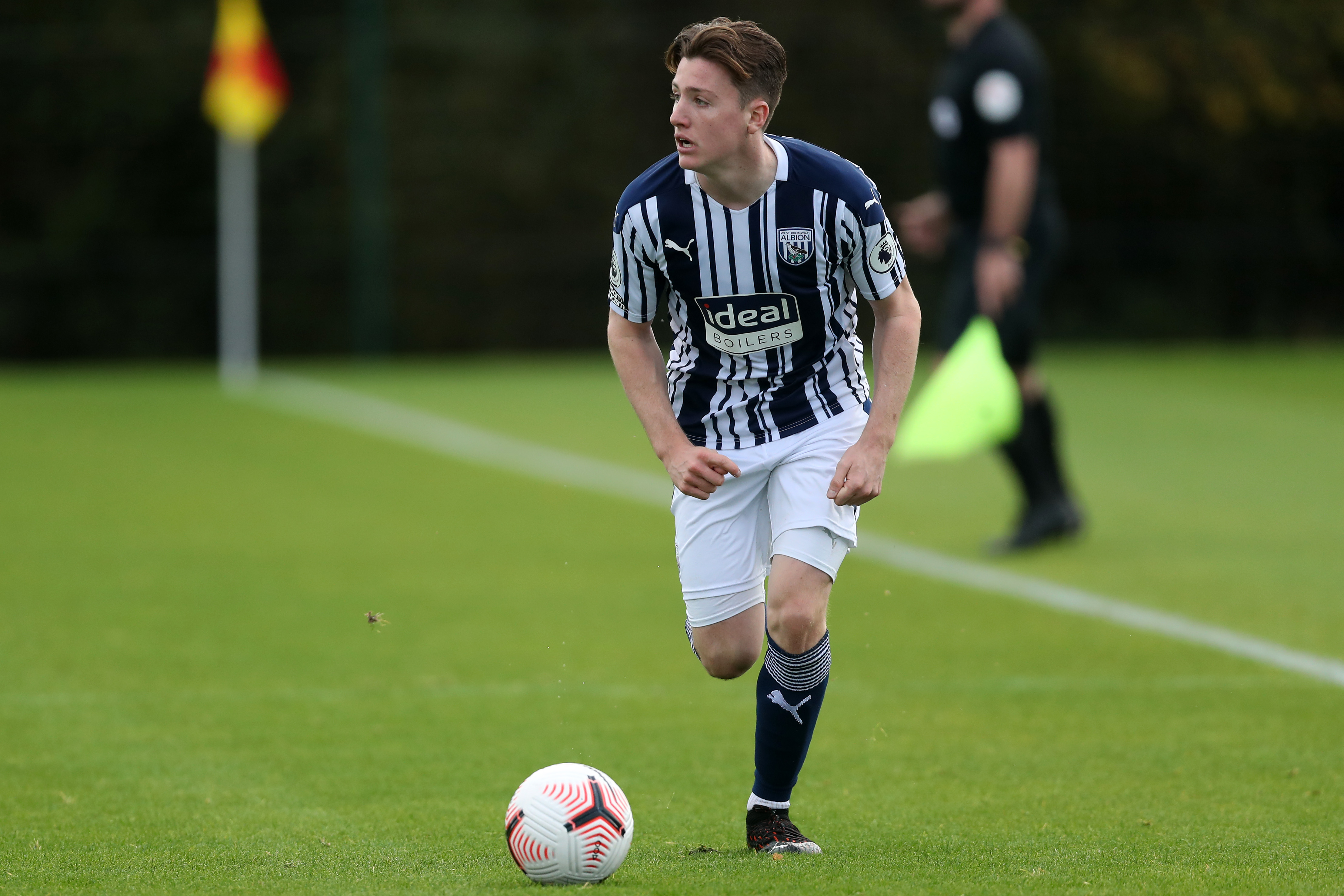 Q: You've captained at various age groups during your time here. Has that always been a skill, or has leadership been something that's come naturally to you? 
GH: It's been natural really. I just demand high standards from myself and the people around me. I want to make sure everyone's doing their best and giving it their all because the team won't function if people don't do their jobs. I've been captain, but there's lots of leaders in the team that I can rely on. It's a special thing to be captain and it's something I pride myself on. 
I think with our team, there's a good togetherness and we know how to manage each other and that's the way you need to be. You can't be screaming and shouting because people don't respond to that. You need to speak to them in the right manner and we have a great group of lads who take on information really well and I think that's why we've done so well in the last few years. At this stage, we're 19 and 20-year-olds wanting to play first-team football and we need to make sure we're in the best position possible to be able to go and do that. 
Q: No doubt that next step was embraced more when you were called up to train with the first team…?
GH: I was really pleased and I found out on New Year's Eve that I was going to train with the first team the next day. So it was an early night but it's about dedication and missing a New Year's Eve with your family. I was excited to get an opportunity because that's all you want and it was nice to train with them for a few weeks. Then when the Blackpool game came around, I was happy to travel with them and be on the bench. It was a massive confidence boost but I was there to do a job and I knew I deserved to be there because that's why I'd been picked. I knew if I was called upon, then I was ready to do a job for the team. 
It was another extra step in my career. You're playing with grown men and they're stronger and technically better, so you have to match them quickly and the intensity is higher. That's not me knocking 23s football because the lads in training give everything in every single session.
Q: Did you use your time in the first team to speak to a player in your position, like Conor Townsend? And does his career story of perseverance give you hope for the future?
GH: I can speak to Conor and I think he's a really good player. He helped me a lot when I was with the first team and even when he was injured for a bit, he was talking and giving me tips to help get to where they are now. Even though we're on the brink of it, you want to stay at that level for as long as you can so it was nice he was giving me that advice and helping me in my trade. 
Sam Field, Rekeem Harper, Kyle Edwards and Jake Livermore were good with us. Jake made sure we were comfortable stepping up to their level and making sure we were all on it. 
Q: Do you believe your ambitions are more achievable now following recent experiences with the first team?
GH: When I was younger I'd always wanted to play for West Brom - that's the goal. But it's the same as Conor [Townsend] - it's not always a straight line to success and sometimes you may need to go somewhere to get experience so you can kick on again. You want to play at the highest level possible and be playing week in, week out because football can be a short career and you have to make sure you fulfil it to the best of you abilities.