Gareth Barry says communication has been key to him dealing with the demands of the relentless Sky Bet Championship fixture list.
The former England international, who turned 38 on Saturday, has already made 26 appearances for the Baggies this season - just four shy of his return last year.  
And Barry feels he's reaping the rewards for a pragmatic approach to his training schedule.  
"I'm feeling good, when you mention 30 games, that's a really big number," he admitted. 
"That's generally the sort of number I'd hit when I was younger in the Premier League. To have been involved in nearly that many games this season, I'm happy. 
"I'm feeling good which is more important than anything. 
"When I play 90 minutes that's probably the only difference for myself. At my age now it means that maybe I have another day of recovery from the other lads.
"You generally have a day off and then the whole squad do a recovery session. Then maybe I just join part of the session, allowing my body to fully recover before going into proper exercise again. 
"That'll be the case this week and with the full week in between I should be good to go, really fresh, and looking forward to the Leeds game. 
"It's all about communication and conversations between the relevant people about how the body feels and how long you've played. They have all the stats about distance covered. It's about sports science and medical having a conversation with the manager and the manager speaking to me. You eventually get to know what you're going to do. There's a lot to be thought of and it is so important. 
"The medical team are really experienced here and they generally say, 'we recommend doing this, but how do you feel?'. 
"If I don't feel ready to train or I want to train they allow me to do it, so communication is key."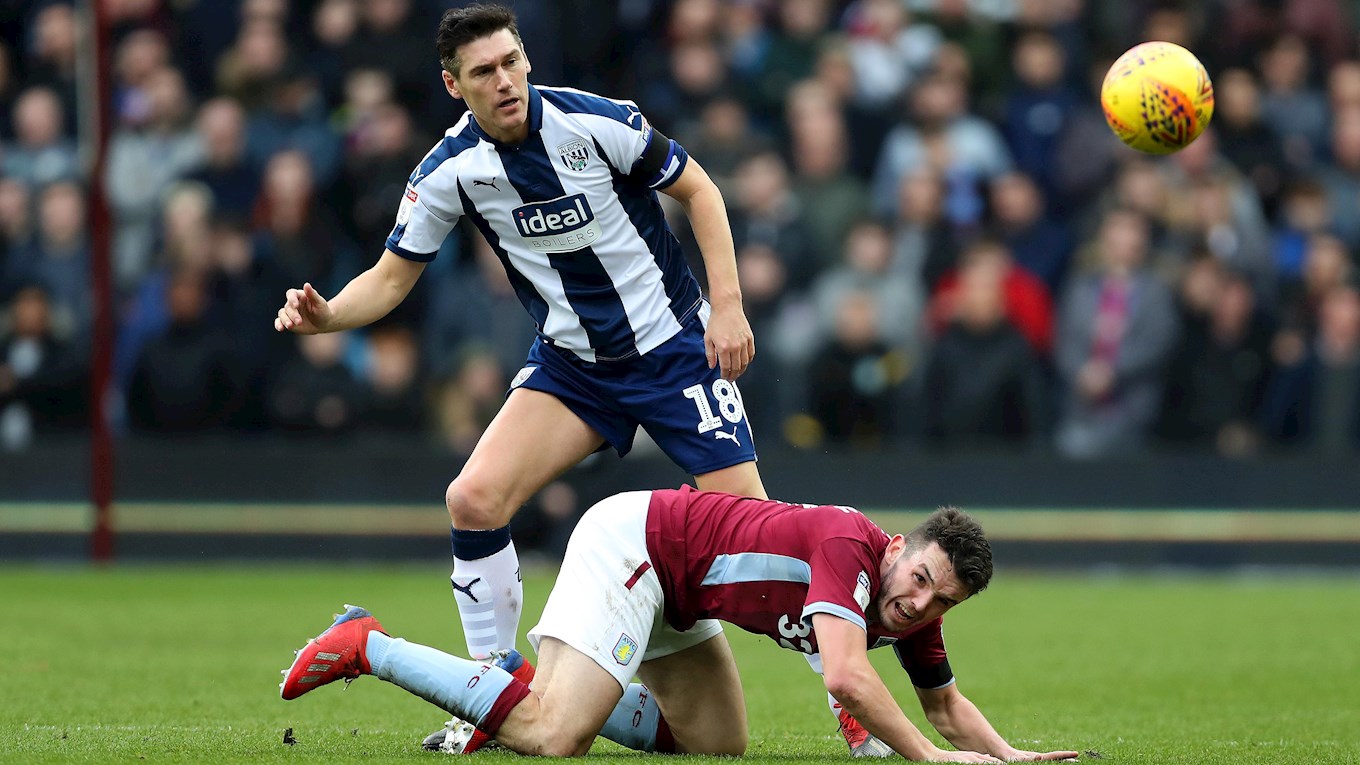 This is Barry's first foray into the second tier of English football after an exclusive 19-year stint in the top-flight. 
And the Premier League and FA Cup winner says he's had a positive outlook on life in the Championship. 
"I am enjoying it and that has been my approach since the start of the season. I'd never played in the Championship so I just wanted to enjoy it," he added. 
"The lads that have played in the league before said it can be relentless but also fun because you're playing games. 
"We were hoping to challenge at the top which is where we are. This is the important stage of the season and whilst you've got to be prepared, you've got to enjoy it as well. That will continue to be my approach."
Gareth and his team-mates have clubbed together to fund free coach travel for the 2,000-plus Baggies fans making their way to Elland Road on Friday night - and insists it was the least they could do.
"It was brought up three or four weeks ago in a conversation between players and staff to see if we would like to donate money towards the travel and help the fans get up to Elland Road. 
"We knew it was going to be a vital game at a part of the season where we're going to need away fans. It's tough for them, people don't realise sometimes - on a Friday after work to travel up there is not easy. We felt it would be good to help them with that."