GARETH Barry was centre stage at The Hawthorns on Thursday morning with attention on the Baggies midfielder gathering momentum as he closes in on the all-time Premier League appearance record.
Around 30 radio, print and broadcast media organisations descended on B71 to interview the 36-year-old as he prepares for game 633 at Arsenal on Monday.
And Barry, who is set to pass Ryan Giggs' Premier League appearance record at the Emirates, answered a variety of questions from the press…
Former Everton team-mate and BBC Sport pundit Phil Neville, asked: In 10 years time when Gareth Barry is the manager of a club in the Premier League which one of the managers you've played under will you be most like?
"I'd say I'd take a little bit out of every single one of them. Every single one of them has got their strengths. I'm one of them players, and I'm sure you were yourself, you understand what they want and you take a bit from them."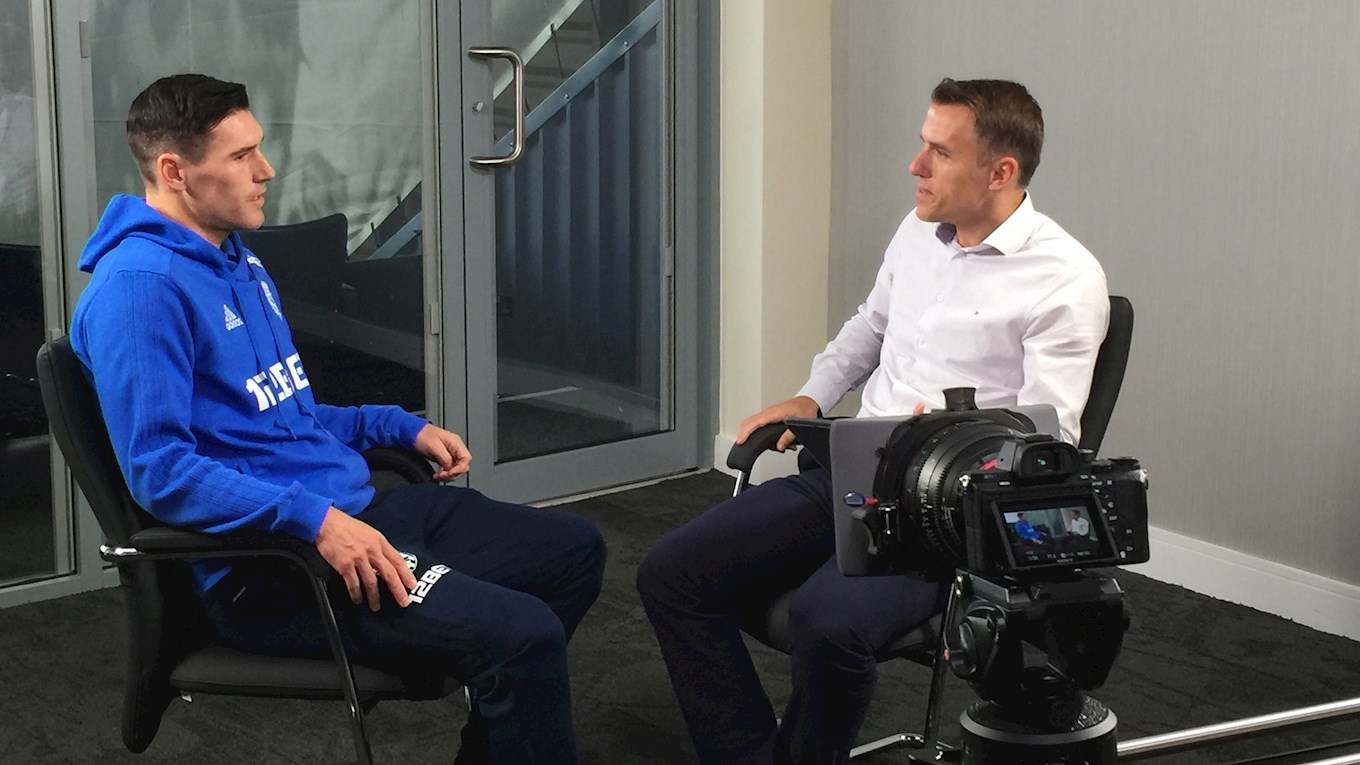 Gareth's interview for Football Focus will air on BBC One at 12noon on Saturday
Paul Suart, Birmingham Mail: Was it a problem for you to come to West Brom having had such a long link with Villa in the past?
"Not really. There was a lot of banter flying about 'cos I've got a lot of friends still in the area but Villa are in the Championship, and it wasn't like we were going to be playing each other straight away."
Dave Armitage, Daily Star: How special is it for you to be on the verge of this record?
"Well, it's obviously special but I'm also very conscious of the fact that we are only talking about the last 25 years as the Premier League. There will have been many players before me who will have played even more times…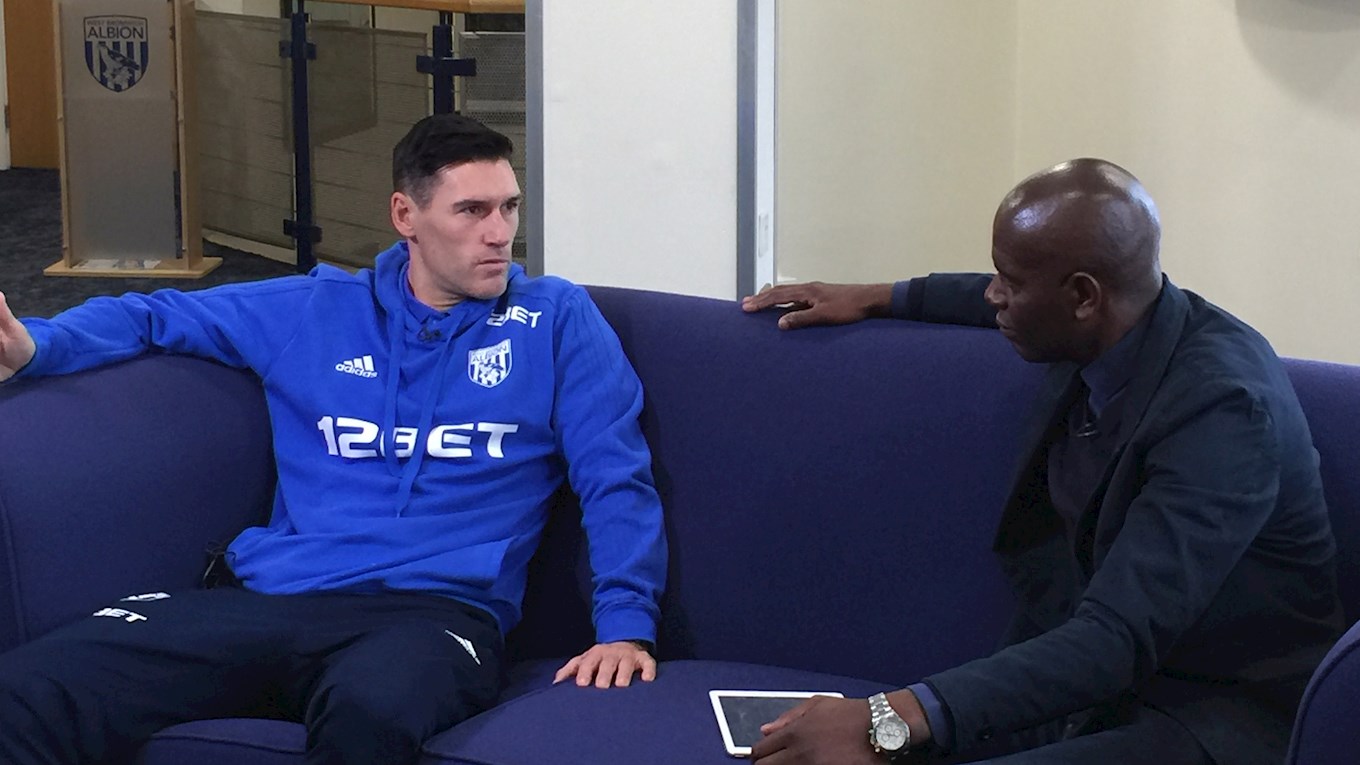 Tom Ross, TalkSport: Do you remember that day when you came on for Ian Taylor away at Sheffield Wednesday?
"Yeah, I remember it really well. A lot of the in-between parts are quite blurry - I've been asked lots of questions and I can't remember anything, it's crazy! But that one I remember clearly. 
"My mum and dad got a phone call the night before that I might be on the bench so they drove up from Hastings to Sheffield. When John Gregory gave me the call that Taylor was coming off, I was so nervous running on that pitch."
Chris Coles, BBC Radio WM: The Premier League win and the FA Cup victory are two that obviously stand out, but what other moments will you cherish?
"I've just cherished every moment. I've been lucky enough to play at four great clubs now.
"They were proud moments, making my debuts for all these clubs and I just feel lucky to have played at the top level for all of them."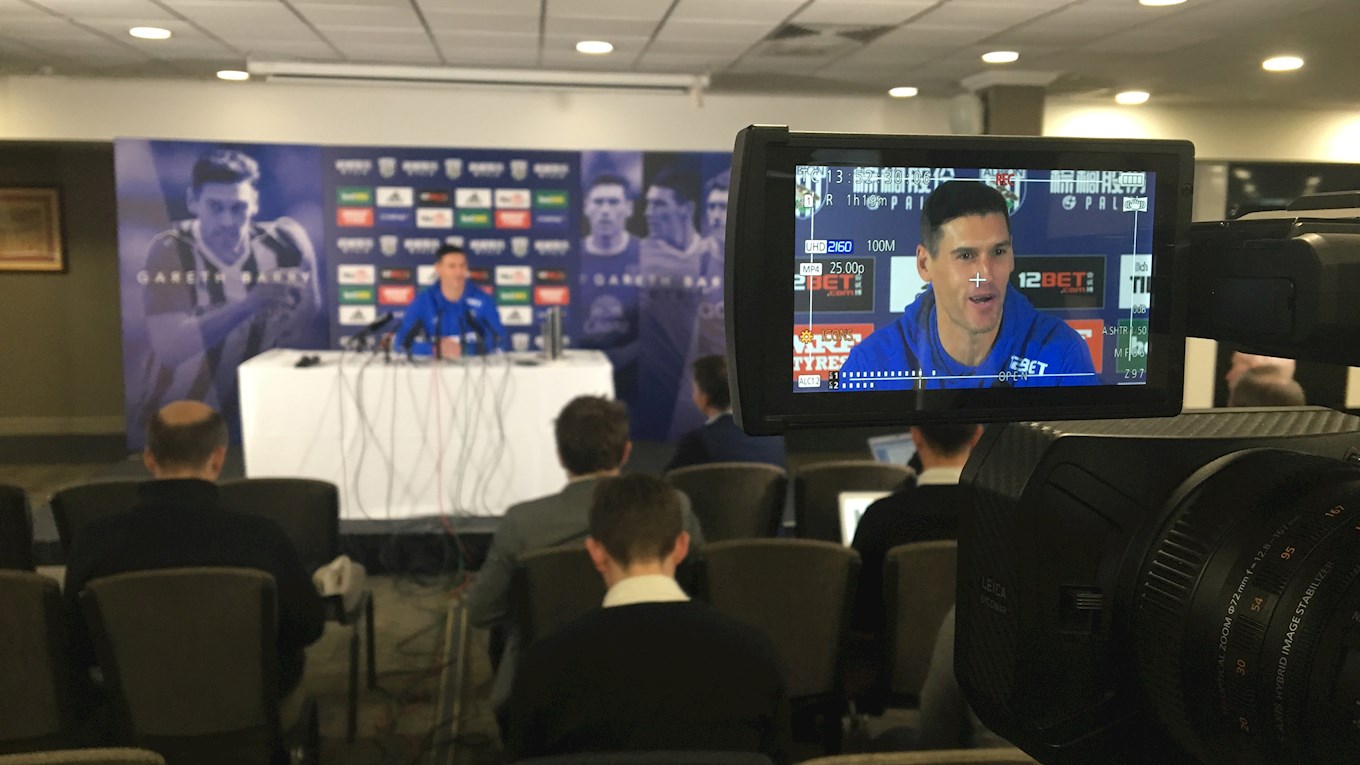 Pat Murphy, BBC Radio 5 Live: Tony Pulis rhapsodises about you, in terms of your professionalism and all the rest of it. He's been around the block a long time, what does that mean to you having a tribute like that from such an experienced manager?
"It's fantastic to hear that from someone like Tony. I've said the same about him, I've enjoyed working under him.
"I've been around the game 20 years so he probably enjoys the old traits I've got and the old-school in me, as I do in some of his management."
Phil Barnett, Press Association: What's been your favourite game?
"My favourite game would be when I was playing for Manchester City and we beat Manchester Utd 6-1. 
"I think it might have been the first time I had won at Old Trafford, and to do it in that dramatic style, it was nice to get the monkey off my back.
"To do it for Man City in a derby and to do it in that style - that's probably the best game I've played in."