ALBION are mourning the loss of long-serving employee Richard Eades, who has passed away at the age of just 42.
Richard, pictured left, embarked on almost 30 years' service at the Club as a 14-year-old - working as a member of the ground staff and then the coaching staff before taking on the roles of several Albion mascots, including 'Baggie Bird', 'Baggie Junior', and, from 2007, 'Albi'.
He also played, coached and was manager of 'Boing FC' - Albion's official supporters' football team. Rich was a highly-respected Birmingham County FA referee.
He amassed many friends at The Hawthorns, all of whom were shocked and deeply saddened by his untimely death. 
The thoughts of all at West Bromwich Albion are with his fiancé Carly and his two young children, Lily-Mae, 8,  and Archie, 3.  
The Club will pay a full tribute to the much-loved father of two and Albion devotee before the New Year's Eve fixture against Arsenal.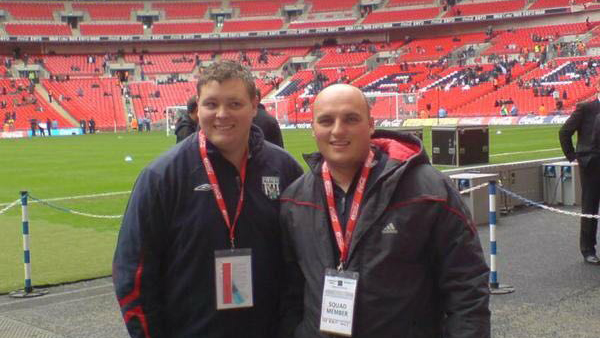 Richard is pictured here with his great friend and fellow mascot fun-maker, Dave Challoner, who said: "He was best man at my wedding and a great friend.
"Most of all he was Albion through and through and we will miss him greatly.
"We have been overwhelmed by the messages of support from across the football community and I'd like to thank everyone for their kind messages at this difficult time."