Josh Shaw is determined to impress when Albion's PL2 side face Middlesbrough on Monday evening at The New Bucks Head (ko 6pm).
*For streaming information on Monday night's game, please scroll to the bottom of the article.*
Shaw, a key member of the Baggies' Under-18s side, has forced his way into Richard Beale's Under-23s in recent months, proving himself against older players and a number of impressive academy sides such as Arsenal and Reading.
The 18-year-old has transitioned from playing as a central midfielder during his younger years to excelling for Albion as an energetic, confident left wing-back.
And with Shaw hoping to be involved against Boro on Monday, the youngster is set on helping the Baggies "bounce back" from their recent defeat to Southampton as he looks to earn more opportunities with Beale's men.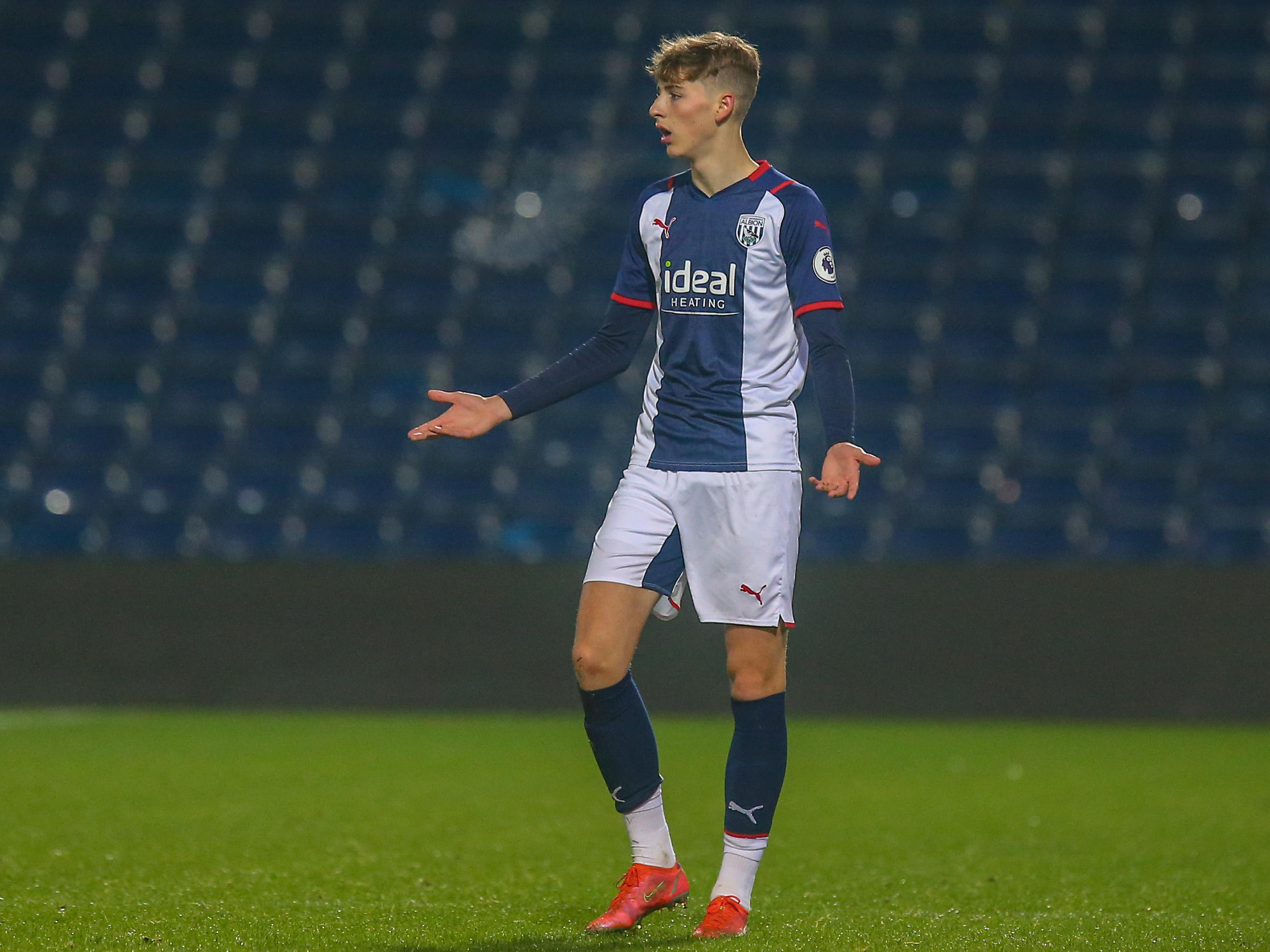 "It's been a good challenge coming into the Under-23s this year," said Shaw.
"It's something which is going to help me make the next step in my journey here by playing against older, stronger lads. It's tested me a lot and has made me a better player as well, and I think over the times I've been dipped into the team, either from the bench or the start, I've done quite well against bigger and better players.
"When I was younger I used to play in midfield, in centre-midfield, and then throughout my journey from the age of 11 till now, I've floated out to the left wing. I love playing there and with the five-at-the-back formation we use now, it allows me to get up and down the pitch with a bit of freedom.
"The defensive side is just as important as the attacking, but I just love the freedom you get with the ball going forward, creating chances, beating my man one-on-one, getting crosses into the box and hopefully, I'll be adding goals and assists too.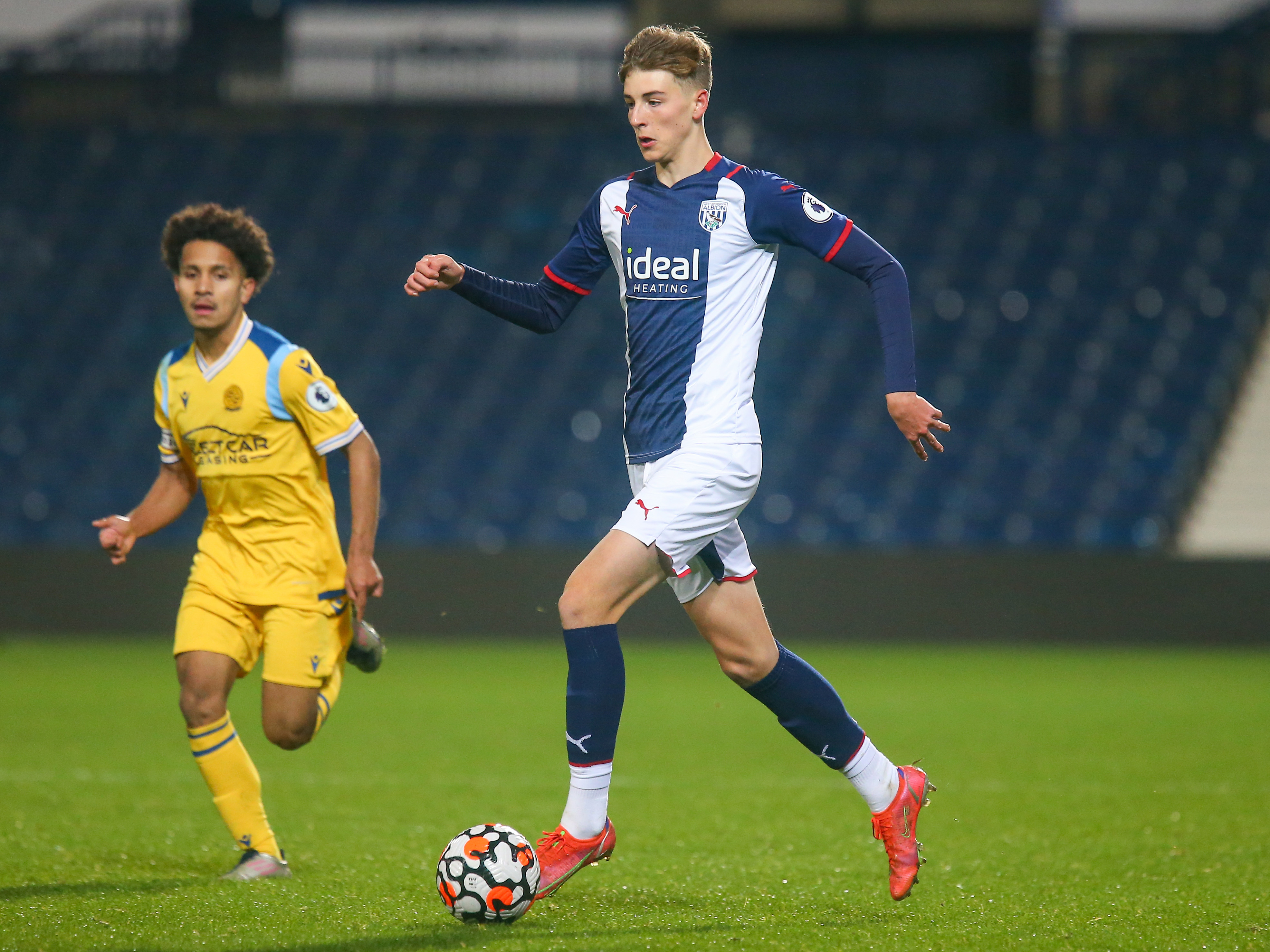 "Playing inside The Hawthorns is helping me prepare for the FA Youth Cup games. We're going to play at some stadiums during that competition, but playing in the 23s is helping us deal with direct, big strong players.
"The speed of the games with the 23s is a lot quicker and when I go on a run I have to be clever with the ball at my feet. I haven't shied away from anything and feel I've done well, and I'm just thankful that I've been given these opportunities and hopefully there's many more to come as well.
"Bealey's brilliant with the team, but especially us younger lads. He'll tell us before every game that he trusts us and it's been a real confidence boost for me.
"But we're looking to bounce back from the defeat against Southampton now. Our heads are up, we're looking forward to the game on Monday and hopefully, we can get the win. We've had to go back to the training ground, go over the basics, not overcomplicate things and if we get the press right on the day, then we can use it to our advantage."
How to follow the game
Tickets will be available for Albion's PL2 clash with Middlesbrough at the New Bucks Head.
Season ticket holders can watch the match for free, while the prices stand at £5 for adults, and just £1 for juniors.
Season ticket holders and members can enjoy a live stream of the match. Click here and log in with your My Albion account linked to your season ticket or membership.
If you haven't yet set up your account click here for instructions.
If you have any issues logging in please contact myalbion@wbafc.co.uk