Siobhan Hodgetts has become the first coach within the Albion Women set-up to go full time.
'Shev' will be a dedicated coach within the Baggies' Regional Talent Club (RTC) and will continue to carry out her roles as Under-16 Head Coach and Elite Player Pathway Coordinator, running the West Bromwich Albion Women College Programme in partnership with Sandwell College.
The appointment comes just a week after the club announced two senior roles and a new vision for the women's set up.
A former player for Albion Women from 2005 to 2014, Hodgetts said: "I'm looking forward to continuing to develop our college programme.
"We have a great bunch of girls who all have different abilities and come from different backgrounds. I am passionate about inspiring and developing female players in the game and aim to progress them onto the Albion Women senior team.
"We have some exciting times ahead and hopefully, with the club support and more recognition for our women's and girls' teams, we can get the club competing at the highest levels."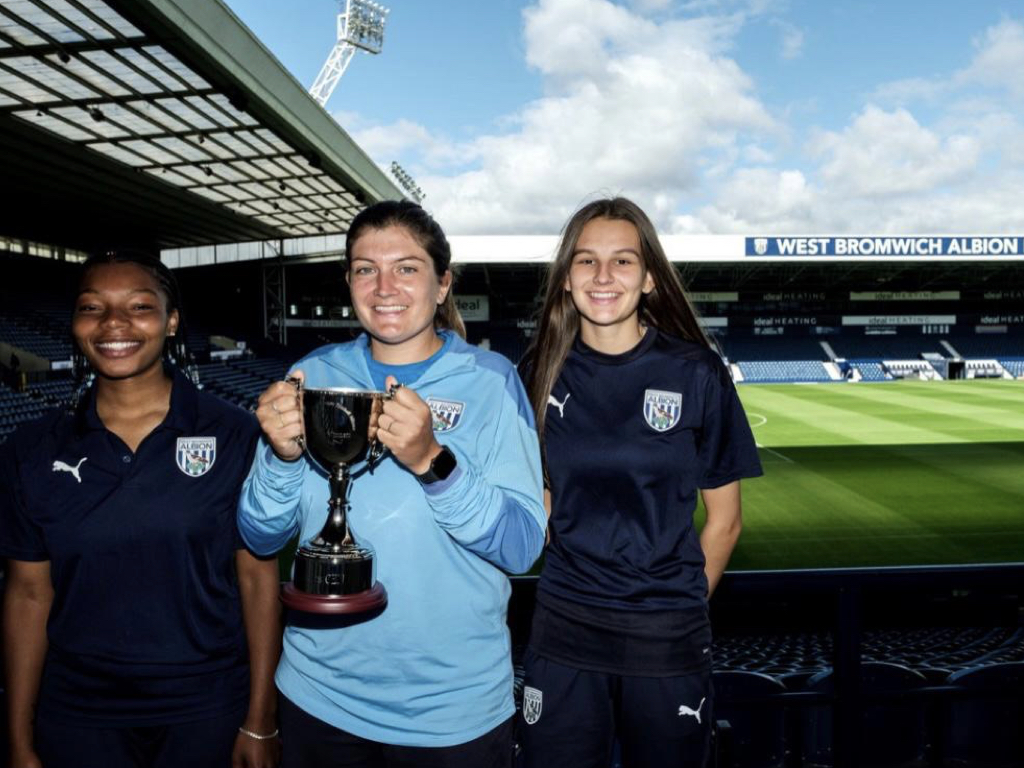 'Shev' started working with Albion's RTC in 2011 while continuing her playing career. Since then, she has worked with all age groups, from Under-11s to Under-16s. 
Hodgetts is now doing her UEFA A License, one of the highest coaching qualifications available.
Director of Football for the women's set-up, Dave Lawrence, added: "Shev is an outstanding coach and a good person and I am really pleased for her.
"She started with us 15 years ago and has been on an incredible journey. She really cares for the players and is an outstanding role model.
"This is brilliant for her and the club and we hope this is the first of many roles specific to West Bromwich Albion Women that will be converted from part-time to full-time."