FANS' favourite Andy Johnson is urging Albion fans bound for The Hawthorns on Sunday to dig deep one more time for the young supporter who has captured their hearts.
Little Tommy Brown has been the subject of a fantastic fund-raising campaign by the Baggies faithful since he was introduced as a Fans' Champion before the 1-0 victory over Stoke last January.
Tommy is battling through life with limited mobility after losing both his legs and his right hand following a bout of meningitis when he was just seven months old.
His parents feared the new prosthetics Tommy would need as he grew would take an age to finance when they launched a fund-raising appeal for the £20,000 required.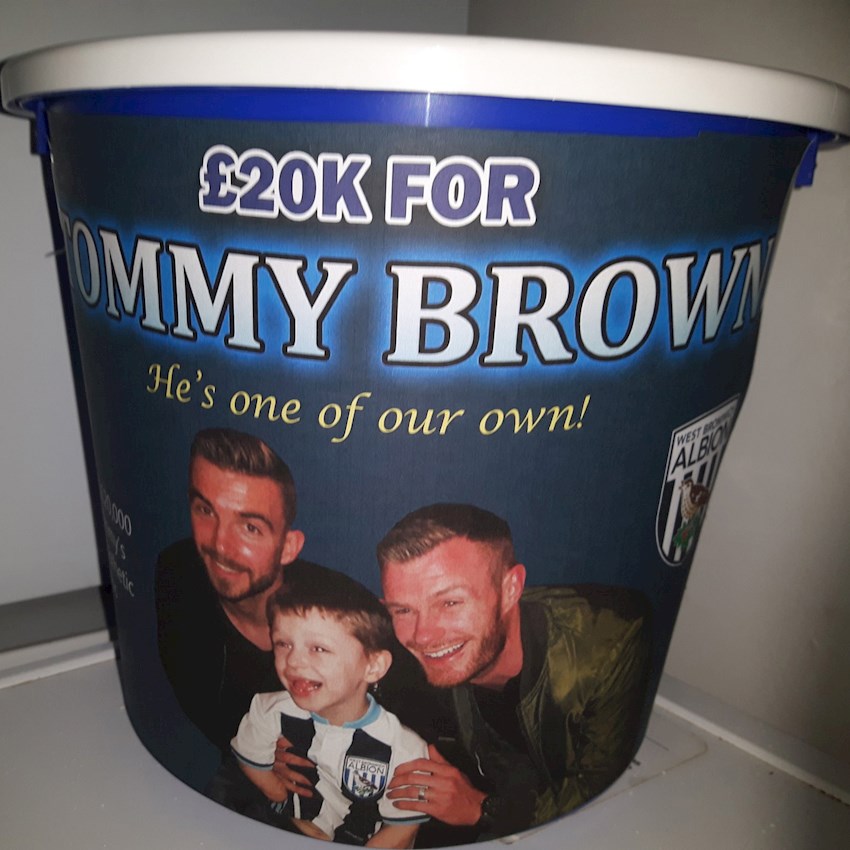 Keep your eyes peeled for buckets outside The Hawthorns
But Tommy's heart-warming appearance before the previous Stoke game touched the big-hearted Baggies family so much that a bucket collection before Sunday's "re-match" should see the total passed.
Season-ticket holder and fund-raiser extraordinaire Debbie Green has arranged a series of events which have kept the money pouring in with players past and present backing her efforts.
And none moreso than our much-loved former midfielder Andy who will walk out with Tommy on Sunday to help place the official Premier League match ball on the plinth.
"Tommy's story really touched me as it does everyone else and when you meet the little chap, your heart melts," said Andy.
"What he has been through already in his life would make most men give up but he has an incredible zest for life and love for the club.
"He's something else, an inspiration and I think when the Albion fans see that sort of courage and fighting spirit in someone then they really respond.
"It will be my privilege to walk out with Tommy."
Debbie has rounded up volunteers who will be positioned on the Hawthorns concourses and in the Fanzone seeking out any loose change fellow fans might have jangling in their pockets.
"We've raised about £19,000 so far and with luck, we may reach the target this weekend," she says.
"The fans have taken Tommy to their hearts and if we have any spare funds left over, I'm hoping everyone will agree we should put it to Tommy having a holiday."