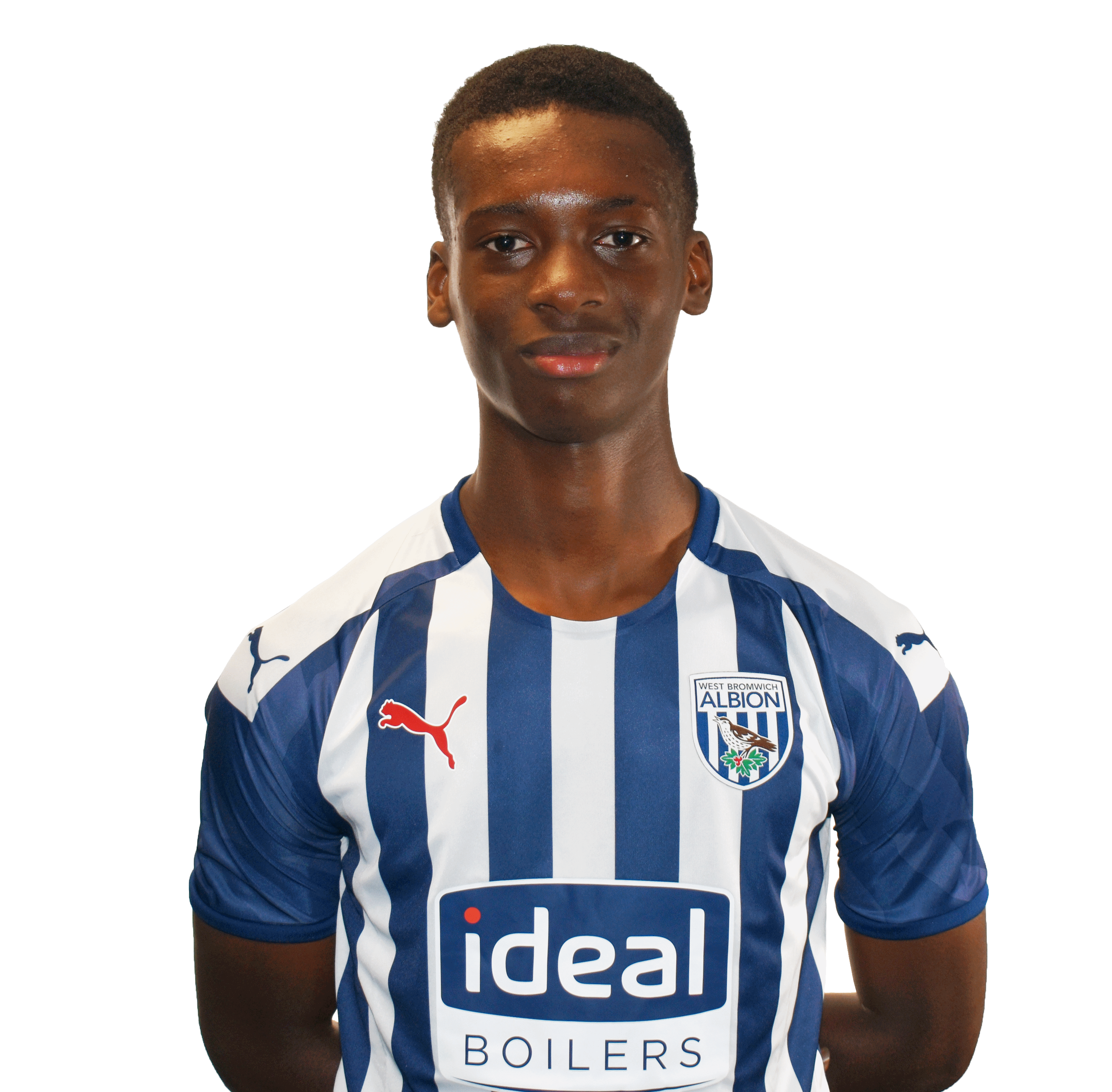 Iroegbunam
Bio
A local boy from Great Barr, Tim's combative, all-action approach has seen him impress many onlookers in Albion's youth system. 
Tim joined the the Albion youth set-up at Under-8s level and has spent time in England training camps during his time in the Under-15s.
Iroegbunam operates from the middle of the field and never shies away from a tackle, with his forward-thinking mentality a key element in his combative approach to games. 
Over the 2020/21 season, Tim was introduced to a variety of beneficial experiences in his development.
Having played in England youth camps during his younger years, Iroegbunam lined up alongside Albion skipper and Three Lions international Jake Livermore during a PL2 game at just 17-years-old. His regular involvement with the Baggies' 23s side towards the end of the season helped Deon Burton's side improve their form, as a number of well-timed tackles helped keep the PL2 side in the ascendancy to get positive results. 
In addition to his defensive attributes, Iroegbunam has added goals to his game. The central-midfielder netted a long-range screamer against Cardiff City in the FA Youth Cup, before a smart finish in the following round against Tottenham helped Albion take control of the game and, as a result, reach the last-eight of the competition. 
"He's an important character, a tough-tackler and overall, an all-action midfield player who's started to add goals to his game" - U18s boss Peter Gilbert.